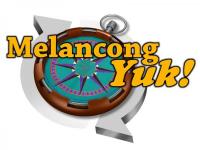 What is "Melancong Yuk!" ??
It is a traveling program in SCTV, one of TV channels in Indonesia, produces by Liputan 6 team. SCTV started airing this program in mid 2006, every Sunday at 6.30am. For the past 6 months, they have been visiting many places in Indonesia, highlighting interesting places in the country that are worth to visit for those who want to spend their holidays.
Last month, SCTV appointed me to be their new presenter for this program. So, starting from January 2007, I'll be hosting it. Yiipppeee.. Am sooo happy as I always wonder how it feels like to be a host for a traveling program, since I LOVE traveling so much. 😀 And, now.. I have the opportunity to be one. Oh, ain't it cool?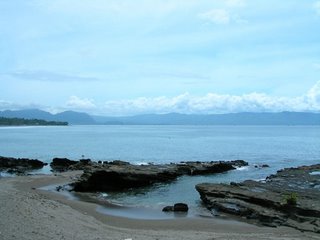 Apparently, being a TV presenter isn't as easy as I thought. Four days of shooting in Sukabumi – Pelabuhan Ratu – Ujung Genteng were so colorful and full of unexpected things. I had to walk for miles in a slippery and stony path, observed the nature around me then explained it to the camera [read: audience] that always ready capturing the moment; swam in an icy water under a waterfall and waited there for a while until the cameraman finished taking different angles of the waterfall (damn it was freezing cold!); woke up at 5.30am and be ready to take some shots or continue our journey (note: wake up early isn't my thing at all!); sat quietly at the back of a military truck that brought us to Pangumbahan Beach in the middle of a stormy night to find giant turtles that were laying their eggs; almost carried away by the current when I had to learn surfing; and many many more…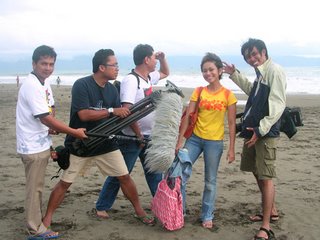 Apart from that, speaking in front of the camera itself is another interesting subject. For this program, I asked SCTV that I wanted to write my own script. But then, writing and speaking are two different things. I had to repeat what I said for a couple of times as they needed two versions, at least, for each scene. Sometimes the director said, "Cut! Retake", when I slipped my tongue or lost my words (yeah, it happened many times! Hehehe…). Plus, while thinking on what to say, I had to be aware of my body language, be expressive, spoke clearly, and adjusted the facial expressions depending on each situation. Ckckck… (oh, now I have a different opinion towards movie stars! :P)
However, I had lots of fun and learned a lot from those four-days trip. It was definitely a whole new experience for me. And I guess, the whole crew (Mas Gunawan as the Executive Producer, Mas Iwan Gunawan as the program director, Bondan as the cameraman, Vino as the audioman and Mas Ahong as the driver who took us everywhere) also enjoyed the fun, especially when seeing me falling down into a giant turtle's hole when it was just finished laying its eggs!!! Hahaha!!! What an incident! Fortunately, the giant turtle already covered its eggs with earth, so there were safe ☺. But it was me who left in shocked! And instead helping, everyone just couldn't stop laughing. Gosh… I bet it was funny as hell :))
On top of that, I think I'm so lucky to be able to have two of my dream jobs at the same time. A PR consultant in a reputable PR consultancy, a profession that I always wanted since high school, and a presenter for a traveling program, a profession that I've been dreaming of, especially every time I watch the Travel and Living Journal, my fave TV channel. Hehehe..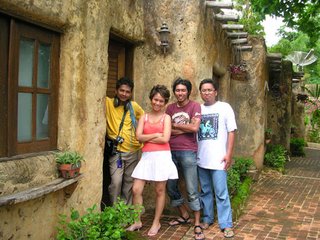 This program airs every Saturday and Sunday at 6.30am WIB and I will take turn with a male presenter, Ferly Junandar, to host the show.
And… My first gig will be aired next Sunday, 7 January 2007 at 6.30am WIB on SCTV. Don't miss it yaaahh!!! (hihi… promosi lhooo!!) ;D
ps: You can also see it on http://www.liputan6.com/