About seven years ago, I wrote a post about Dieng Plateau. You can check it out here
Now, after 7 years, I revisit Dieng again. It's always nice to return to Dieng Plateau in Central Java, especially since my Grandma's village is not that far. Plus, I really love the air here.. it's freezing cold! 😀
What do I do in Dieng Plateau this time?
1. Visiting Telaga Warna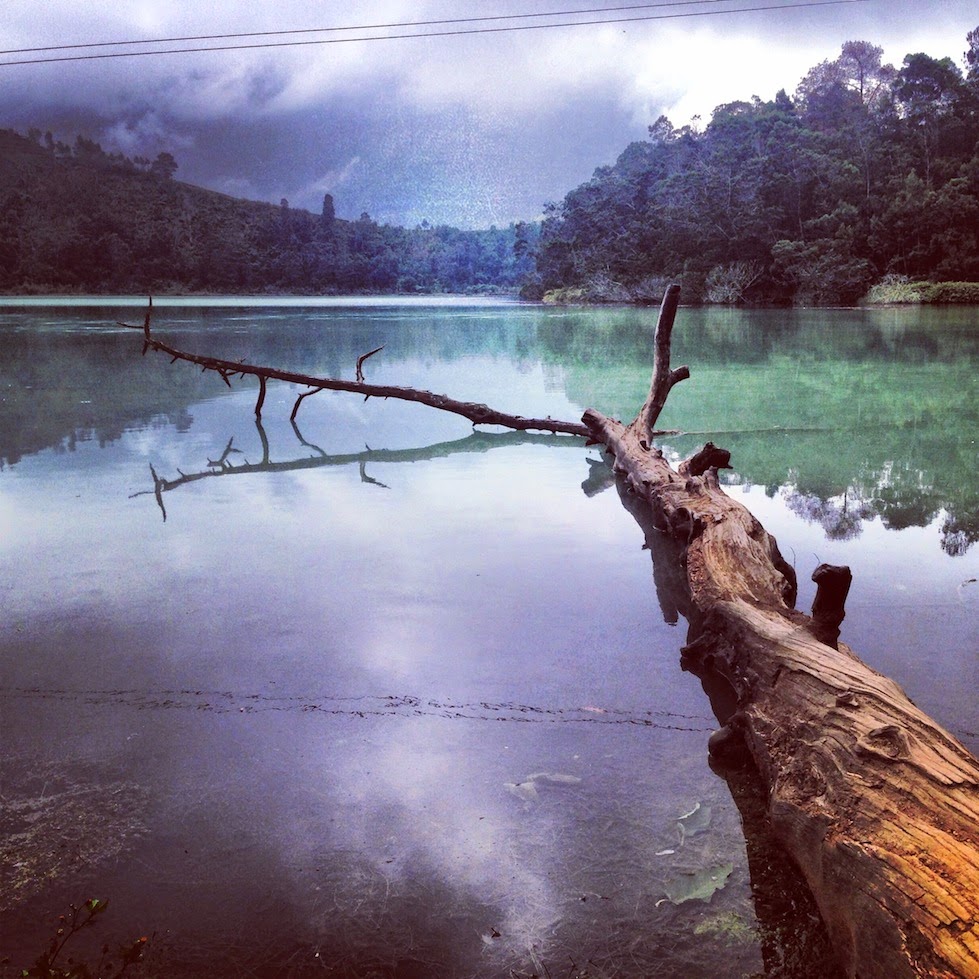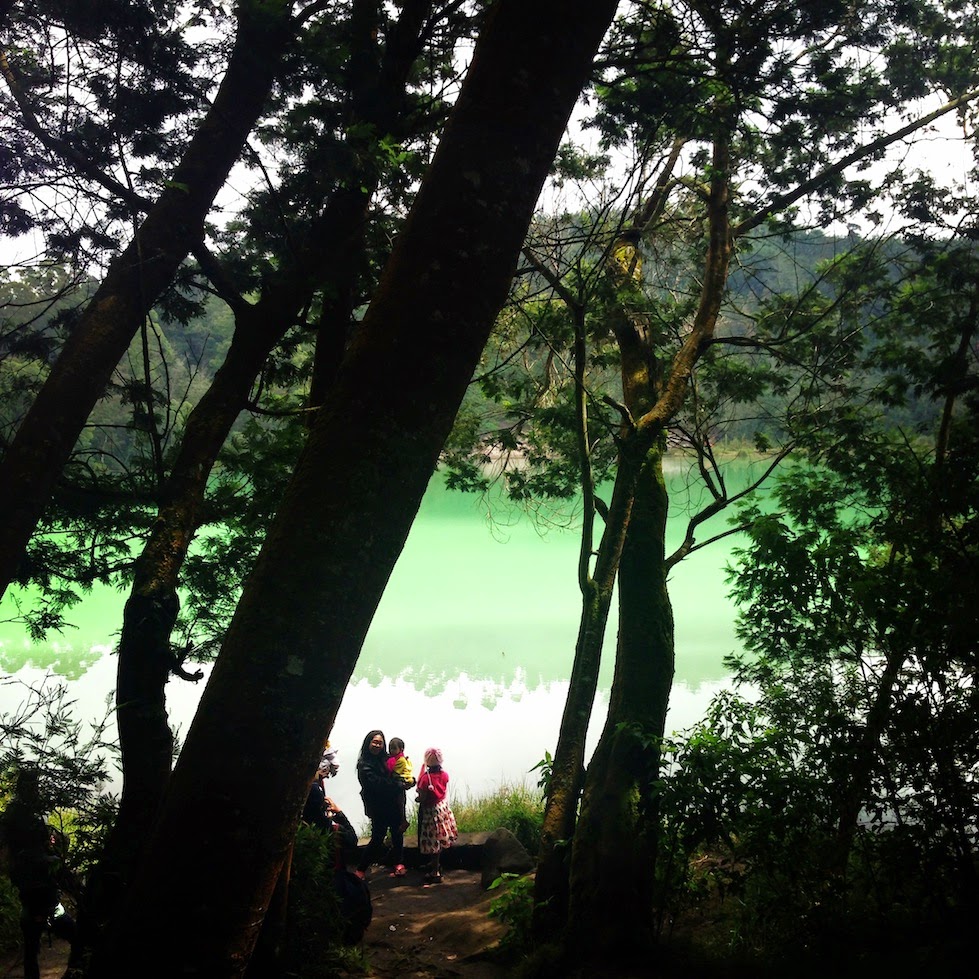 It is such a peaceful place here.. and how lovely the colour of the lake!
2. Visiting Dieng Temple Compound
Dated from 17th century, this compound consists of eight small Hindu temples that are among the oldest temples ever built in Java.
3. Walking in the woods
Living in the big city like Jakarta, I almost "never" walked outside of the house. Really. I walked only when I was travelling. So, being in Dieng, it would be such a waste not to walk in the woods. Surrounded by big & tall trees all around, fresh air, walking in Dieng Plateau was such a lovely thing to do! It was indeed a luxury for someone coming from Jakarta to be able to smell the scent of nature…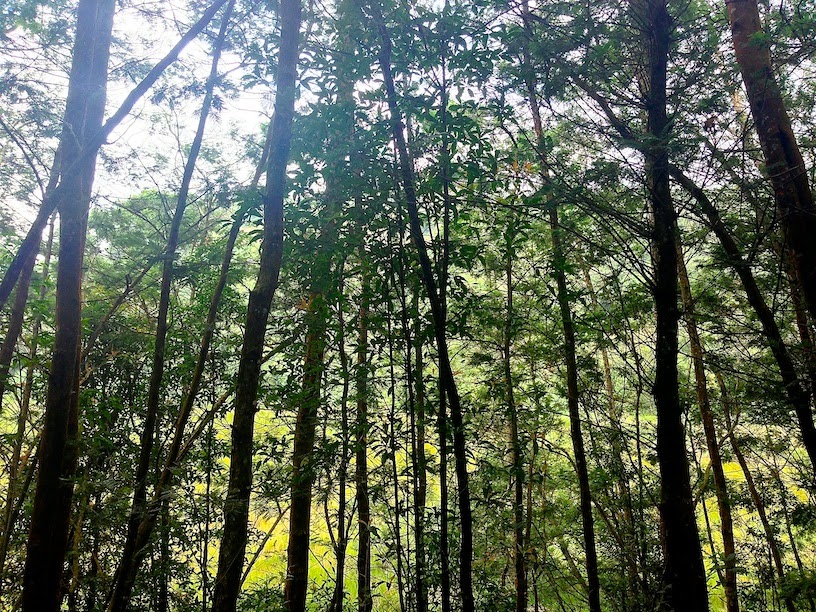 4. Eating local french fries
Dieng is one of the main producers of potatoes in Indonesia. Try the local french fries and see if you like it! There are many food vendors selling french fries and some of them even have some seasonings to be added to your fries, such as: cheese flavour, barbecue, pizza, and many more! Yummm… tasty!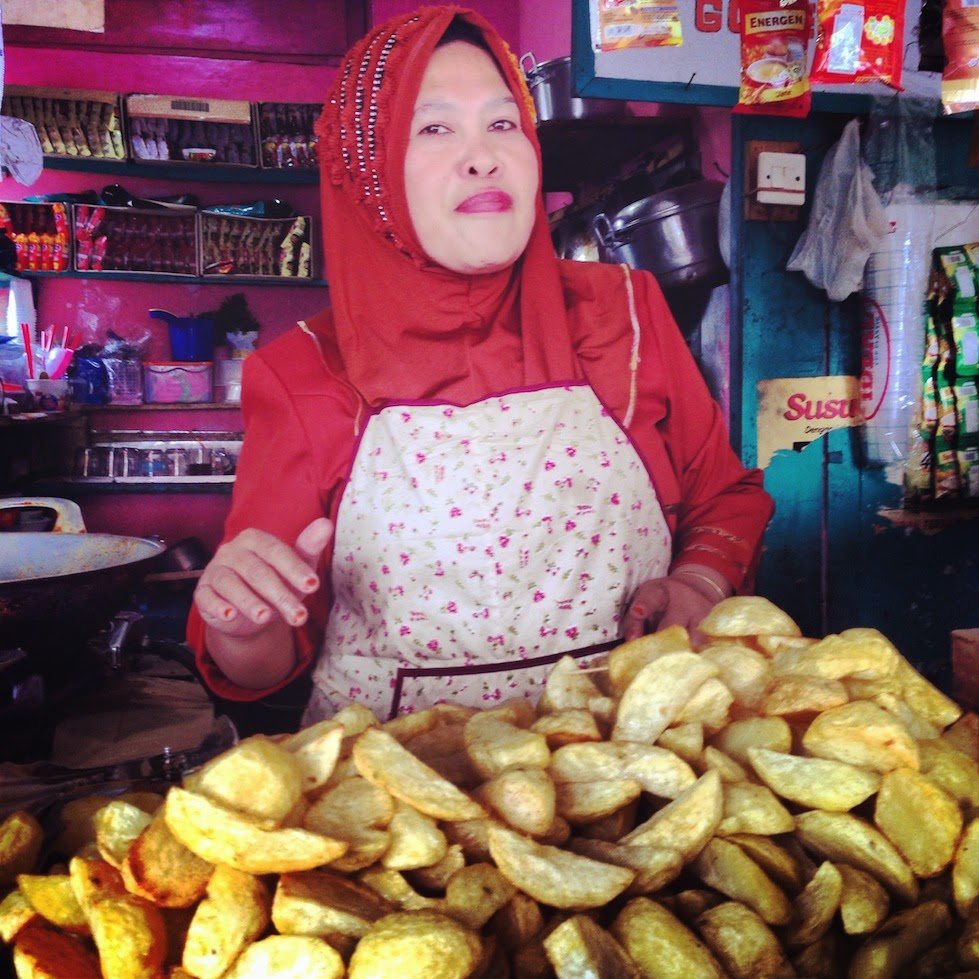 5. Buying & tasting Carica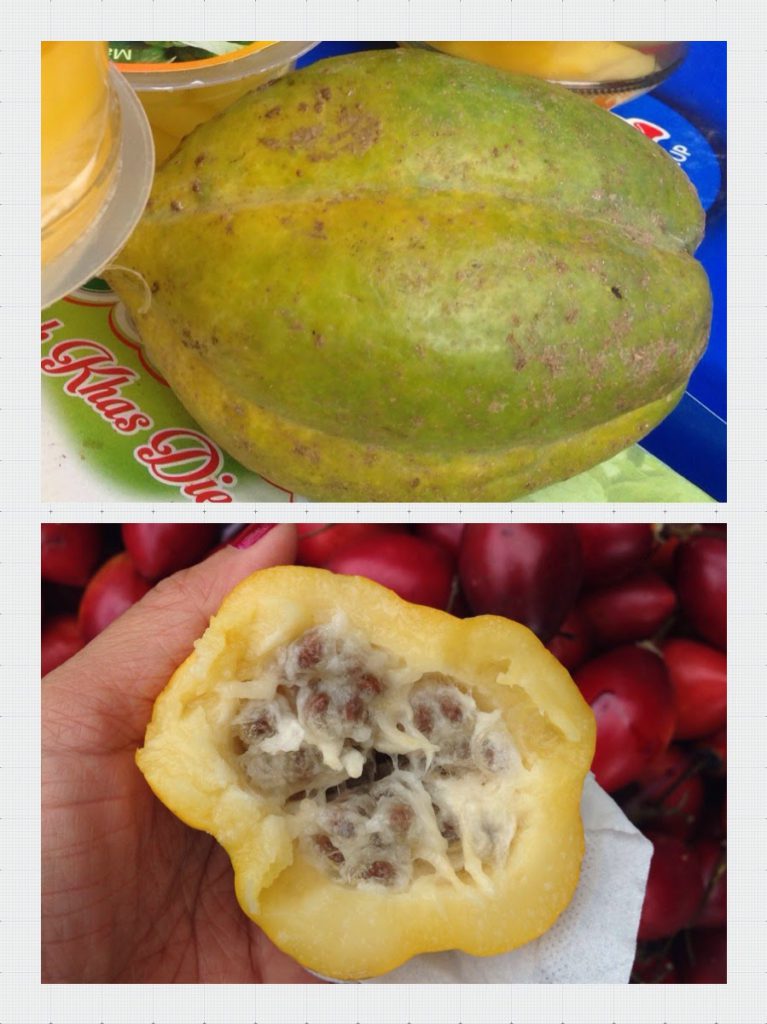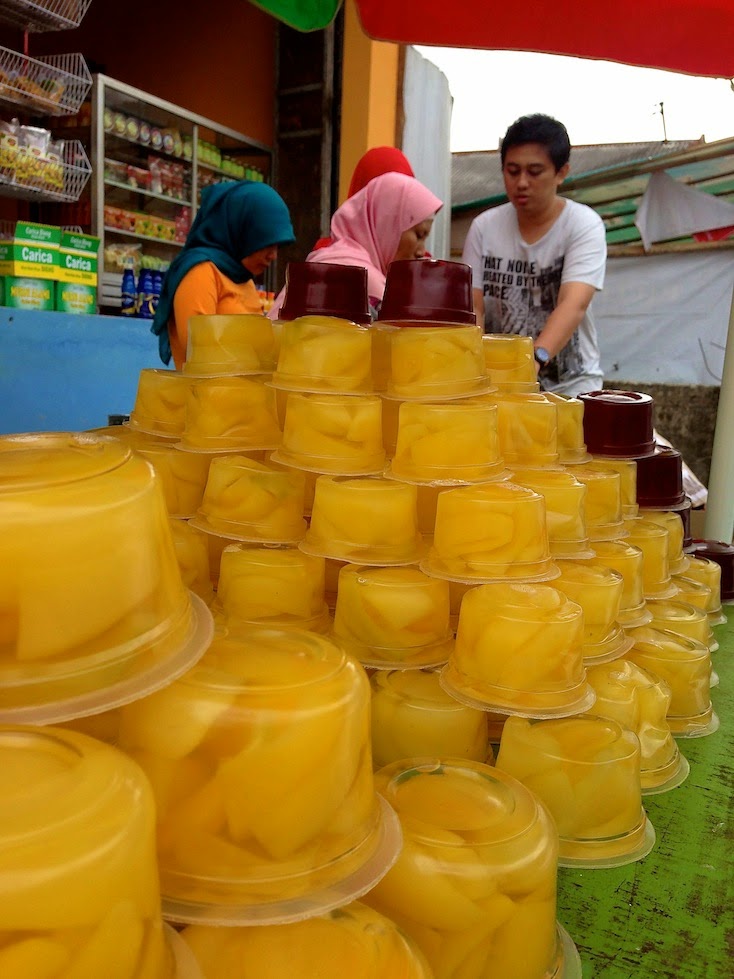 Carica is the type of fruit similar to papaya, but smaller. In Dieng, they sell it in small packages and add sweet syrup. It's perfect for dessert!!
There are other things to do and some other tourist spots to visit in Dieng Plateau. The best thing is to stay at least one night here and spend two days exploring this beautiful & historical place. Enjoy being back to the nature! Don't forget to bring your warm clothes!!