Are you traveling with your toddler or baby in Bali? Got some few hours to kill while waiting for your next flight at the airport?  If you do, don't worry, there's a nursery room at Ngurah Rai airport, Bali  that is big and comfy enough for you and your kids to hangout! This one is located at the domestic departure terminal, close to Gate 6.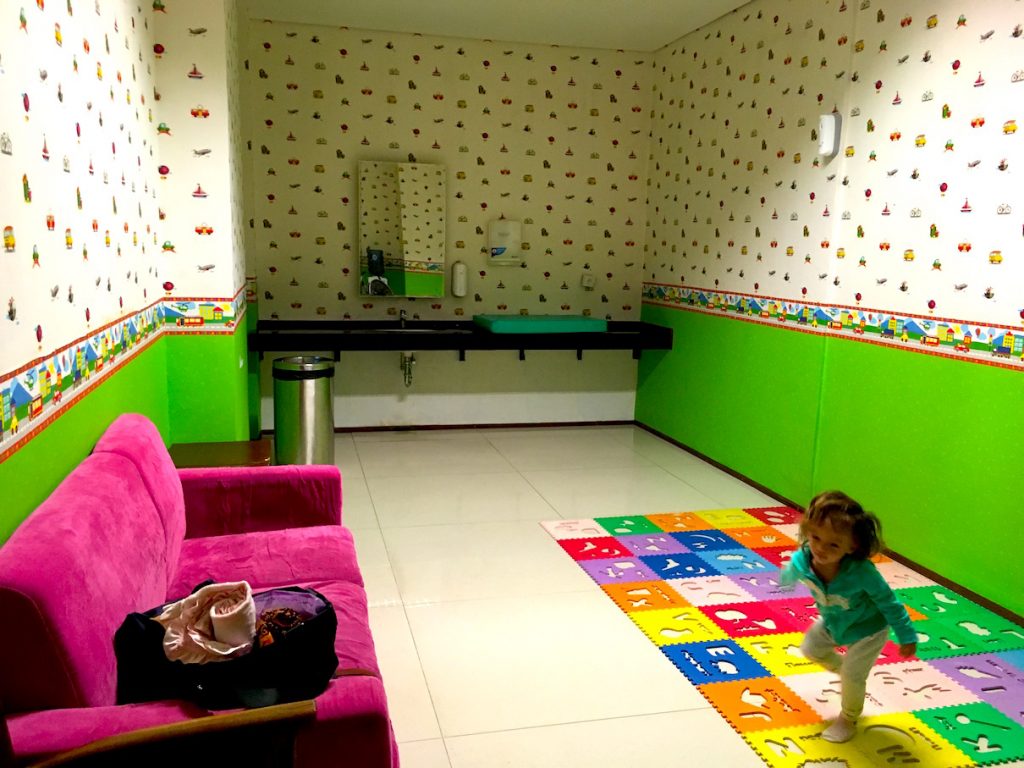 The nursery room has a good size and equipped with three diaper changing matts and stations, a sink to wash your hands, a mineral water galloon with hot and cold buttons – perfect if you need to prepare formula milk for your baby/toddler, and a colorful playing mattress for your kids to play! And oh, it has AC, too. The walls are decorated in a fun way, too! Sienna had fun naming all the things on the wall… car, bus, plane, truck, and many more!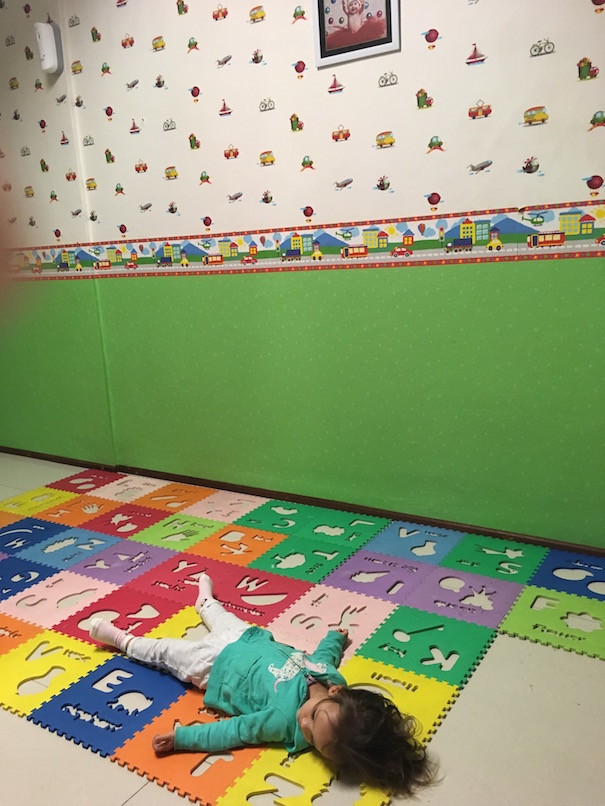 It might not the best playing ground for your toddler, but it's enough to keep them out of their boredom for a good half hour or so. At least, that's what I did. Sienna had a great fun in this room prior to us having lunch at one of the many restaurants at the domestic departure terminal.
A great way to kill the time and make your toddler happy! It's also a perfect place for you to breastfeed your baby :).