There are two destinations in Bandung that you shouldn't miss.
First, it's Tangkuban Perahu. Everybody knows this site. It's also famous for its legend of "Sangkuriang".
This volcano is still active.  And once you're here, you cannot miss the huge crater with its wonderful view (and its sulfur smell, too!). Take a look at it and see if you can spot some smoke coming out of the crater.
Some street vendors selling its ashes, which they believe are good for rejuvenating your skin. They sell them in plastic bottles. Curious to try it at home? Why not. But don't forget to bargain before buying anything from the vendors here, otherwise you'd end up purchasing a product with three times higher than it should be.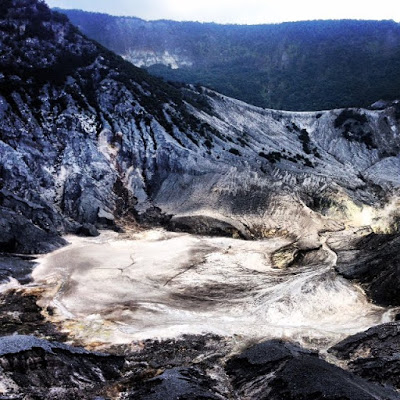 Second destination is Danau Kawah Putih or the White Crater Lake, which located about 50 km from Bandung. This is actually my first time visiting this site. And, I LOVE it! It looks like you're on a beach, but you're actually not. Weird, huh?
The lake is 2,430 meters above the sea level. So, bring your jacket if you're planning to visit this place. And don't forget to bring a mask, because the sulfur smells can get really strong.What I love most is the fact that we're all surrounded by the turquoise green and white colours. It feels like we're in fairytales. Really. This place has this mystical vibe, probably because of the mist and the dead trees by the crater. Or perhaps I just inhaled too much sulfur in the air! 😀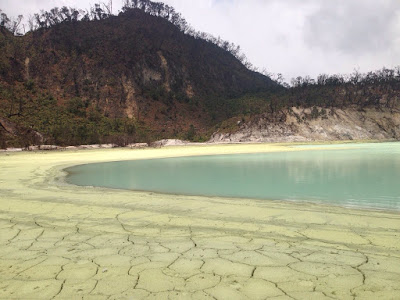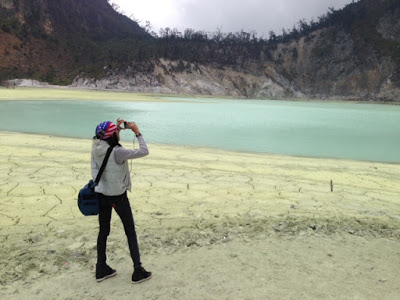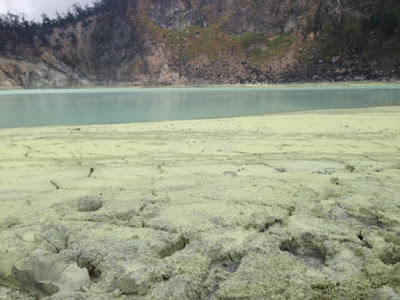 And, how about some kungfu moves by the lake? 😉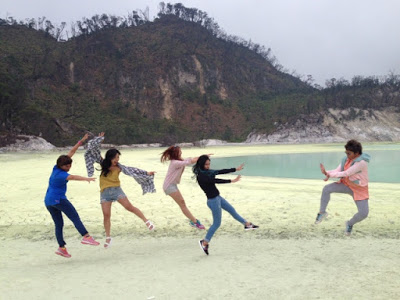 *Thank you the Ministry of Tourism of the Republic of Indonesia for having me at this #INATopBucketList #WonderfulIndonesia trip to Bandung.