What are the highlights of the orangutans trip in Tanjung Puting National Park, Borneo? 
Tanjung Puting National Park is definitely a must visit place in Indonesia. Located in Borneo, this is a home for the orangutans. I'm so happy that finally I have the time to visit this jewel!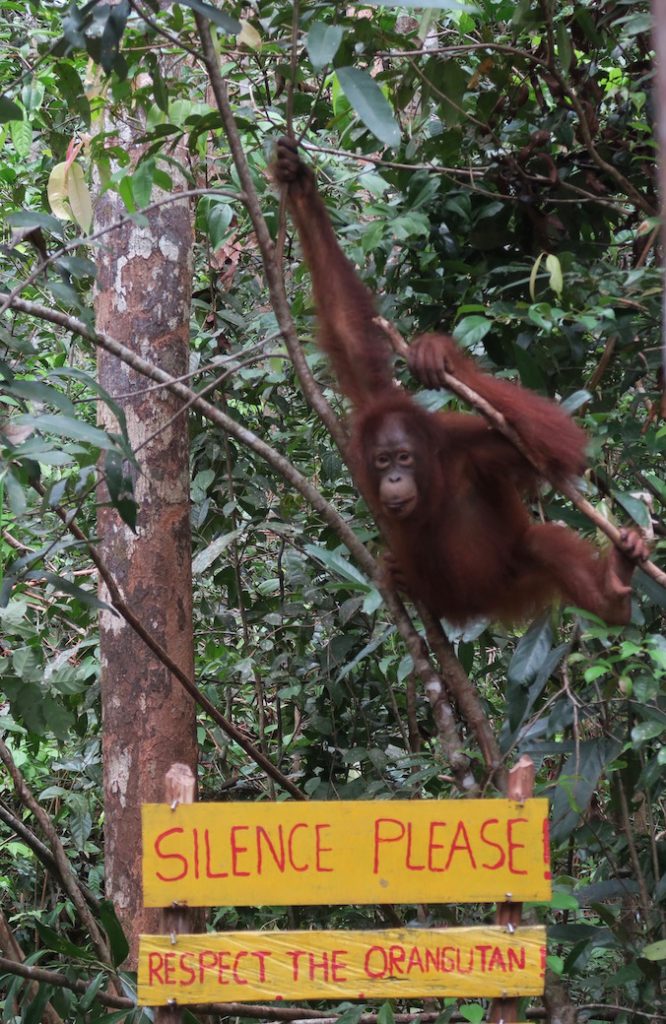 Me and my ex classmate from Greece spent three days and two nights sleeping on the "klotok", a traditional wooden boat and cruising around the national park. If you wanted stay longer, you could combine your trip with staying two nights on the boat and one night at the Rimba Lodge — for a change. That would be nice.
What were the highlights of the orangutans trip in Tanjung Puting National Park, Borneo?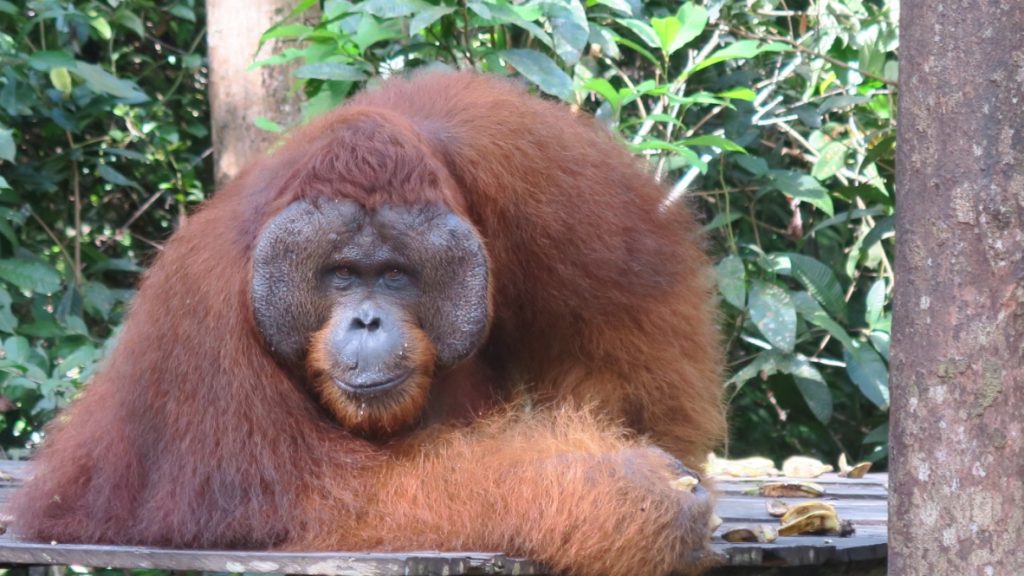 Well, I must say, spotting the orangutans in the wild was something special. Also spotting the proboscis monkeys and just observing their behavior — jumping around from one tree branch to another, yelling at each other's fellow, or fighting — was another activity that I enjoyed during the boat trip.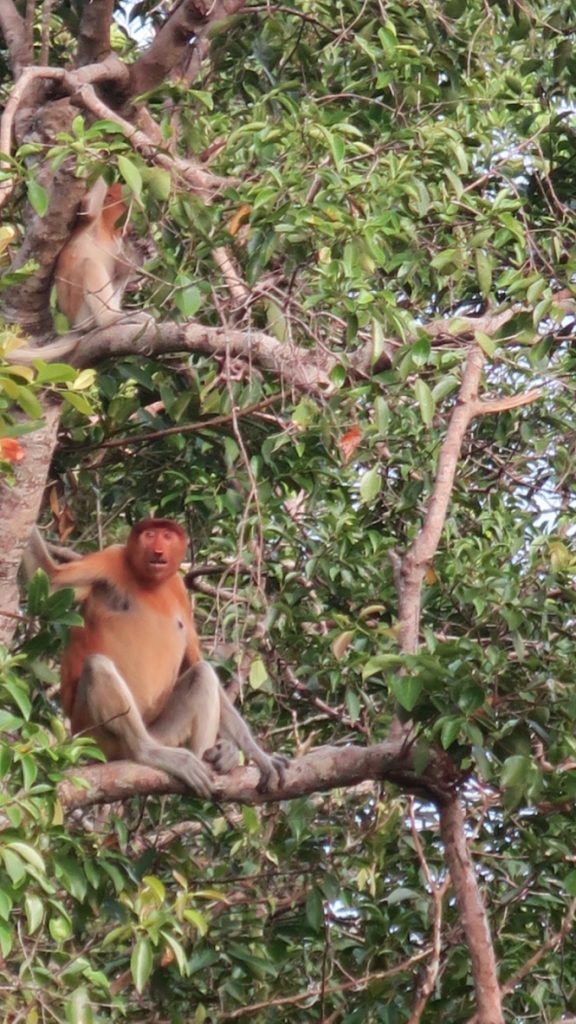 Visiting the feeding stations around the Tanjung Puting National Park, witnessing the orangutans enjoying their meals of the day, eating a bunch of banana, drinking milk, acting just like human beings, these were definitely some of the highlights of this trip!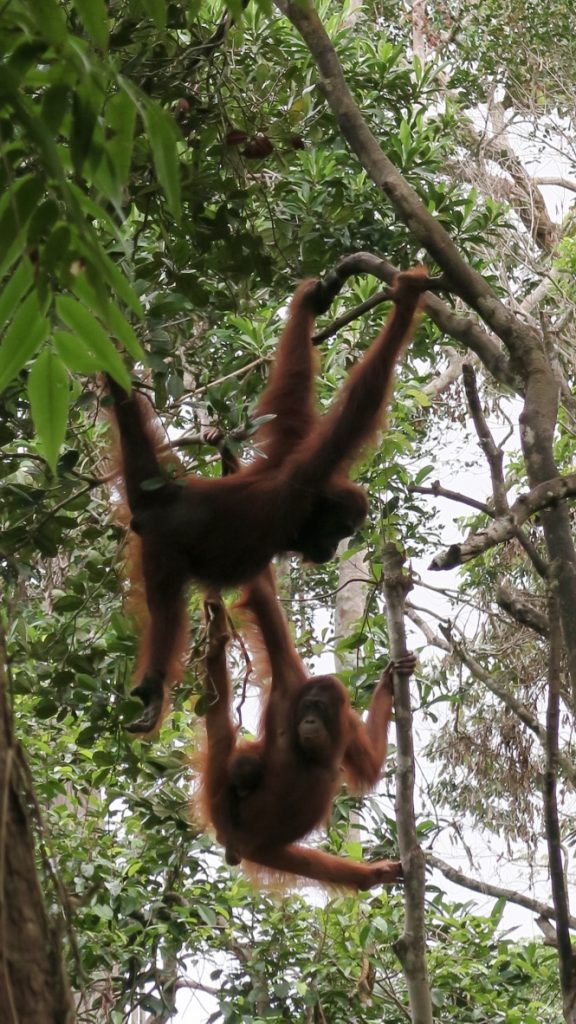 Not only that, cruising down the Sekonyer River was super relaxing and enjoyable. I was so IN LOVE with the river, especially the part where the water was pitched black. I couldn't stop taking pictures of the perfect reflection of the lush green trees on the calm & black water of the river. So beautiful. And the colors were a perfect contrast. And not only that, being on the boat, surrounded by big trees on the left and right, made me feel like we're in the Anaconda movie! Very exotic. Such a beauty.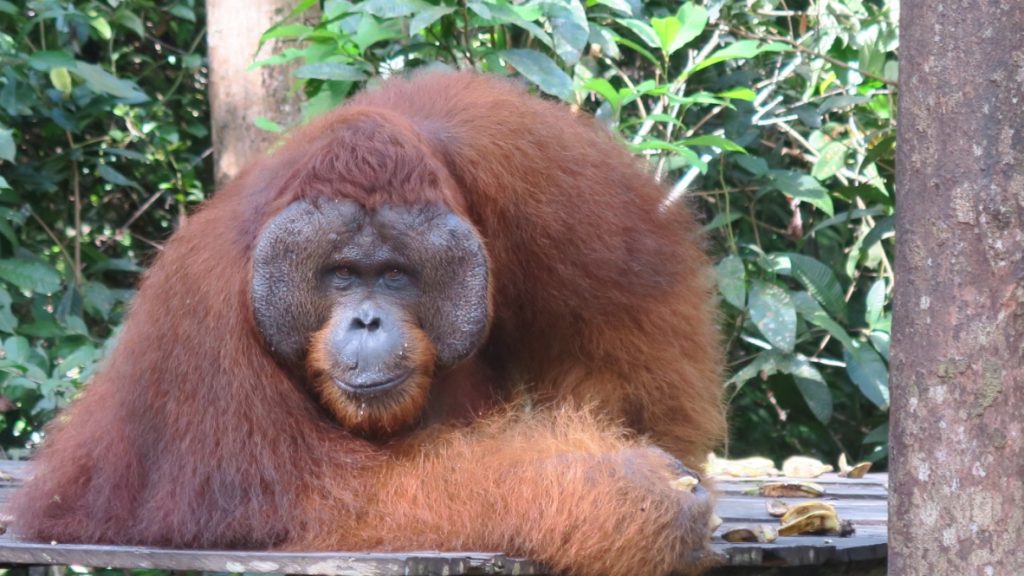 I also loved the trekking in Camp Leakey. I loved to breathe the fresh air and the temperature of this forest. Those gigantic trees definitely made a difference in contributing more oxygen and moist in the air! I could only wished the air in Jakarta would be this fresh!
So, guys, I would say, you haven't been to Indonesia if you didn't visit the orangutans in Tanjung Puting National Park! ;D This trip should be on your bucket list when you're planning to go to Indonesia!