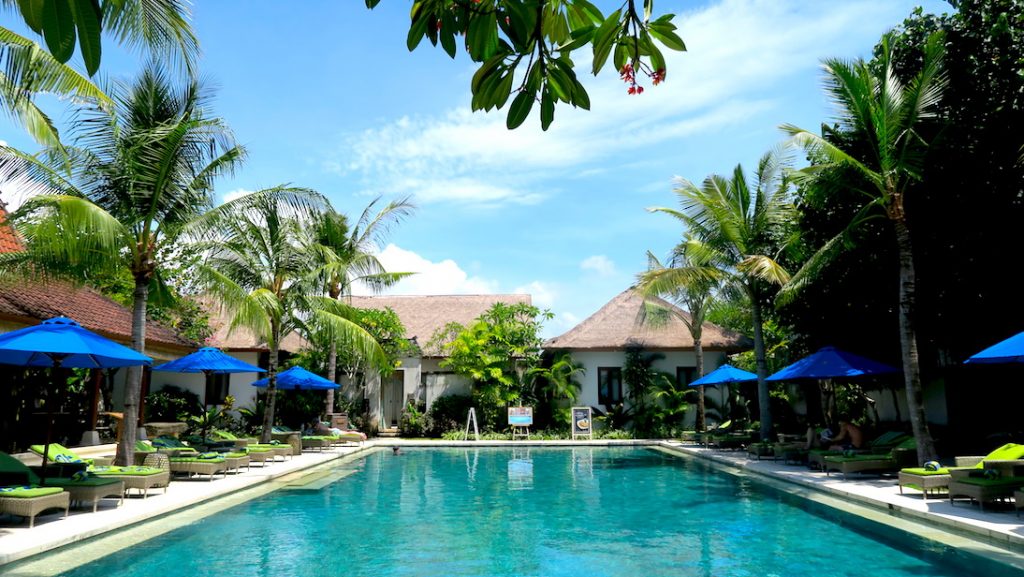 When you're on a holiday, you deserve to get pampered! Holiday is the perfect time for us to unwind, relax, and recharge. So, pampering myself at Sudamala Suites & Villas, Sanur, Bali was a gift that I gave for myself! 😀 How?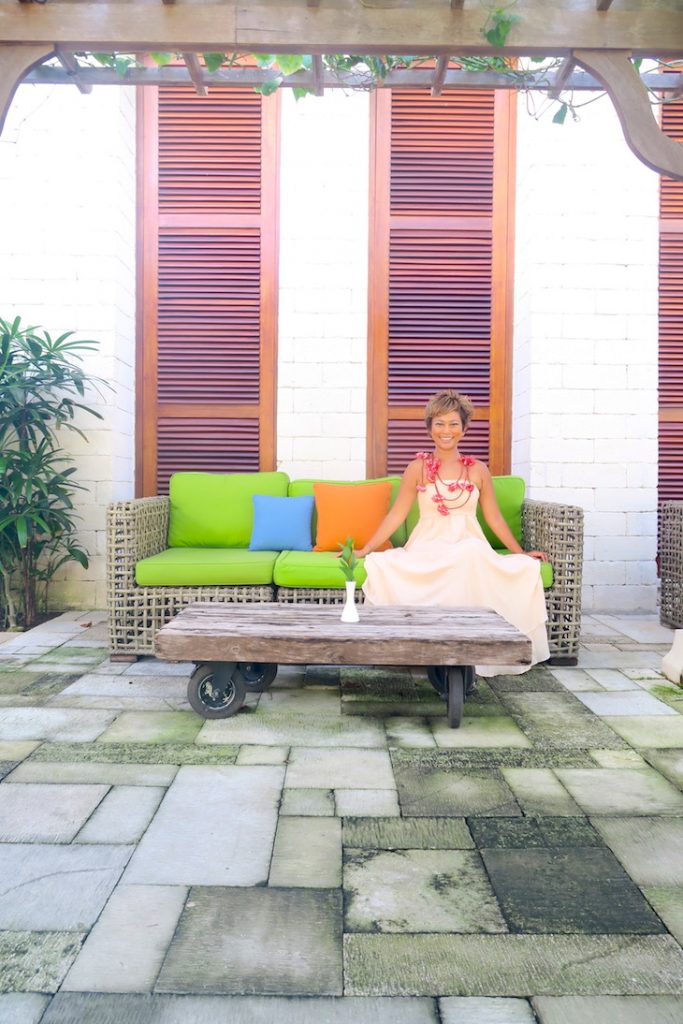 I think all women agree that going to a spa is a great idea to pamper ourselves, right? So, I decided to have a massage at the Sudajiva Spa! Yeayyy! The Sudajiva Spa has a peaceful ambiance with modern-look Balinese architecture-style and little ponds around the "lobby" area, relaxing instrumental music with the sound of water as the background. For me, nothing can beat the sound of water for relaxation! And oh, the spa smells sooo nice, too!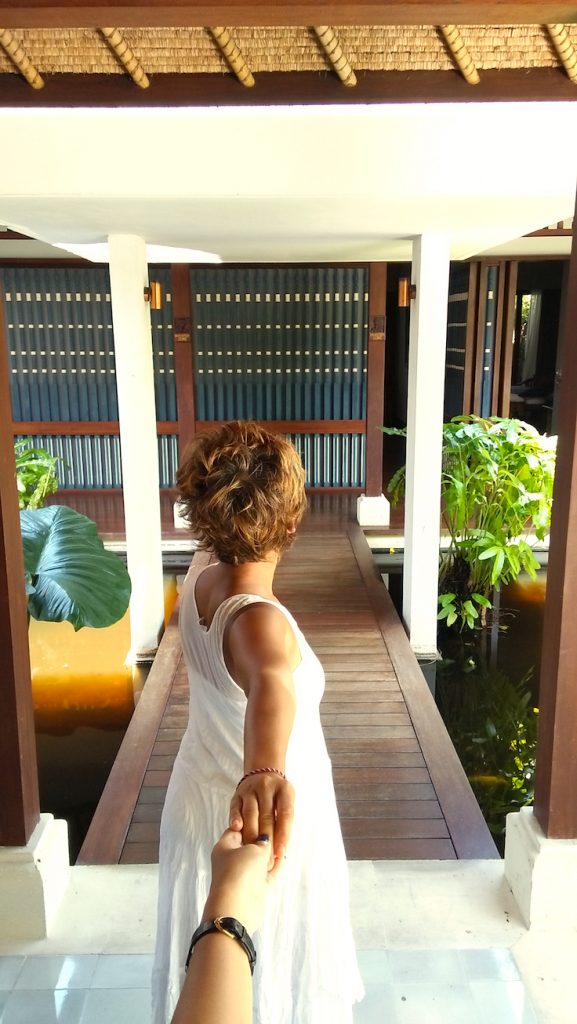 The spa has so many different types of massage styles. I tried the Sudajiva Signature Massage for an hour and it was just perfect. The massage was nice and I even fell asleep in the end! Hahaha… it says a lot how relaxed I was, huh? 😀
Spending two days just relaxing at the Villa, sunbathing by the swimming pool, walking barefoot on the lush green grass of its garden, reading at the outdoor terrace of my studio, taking photos, were something that I enjoyed so much during my stay here.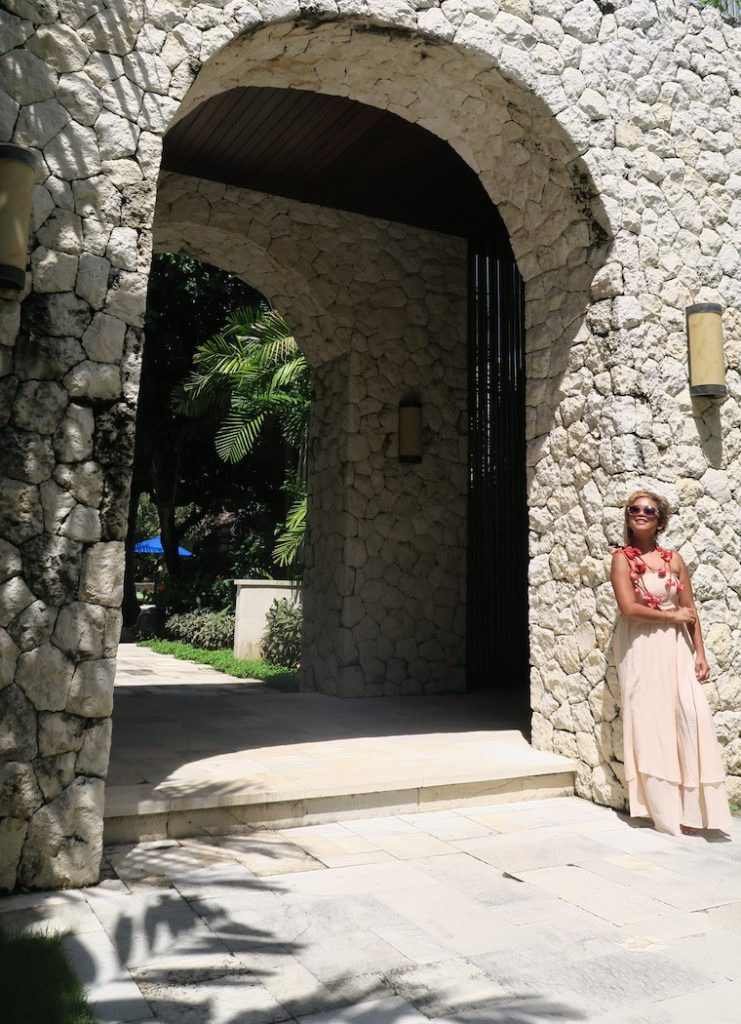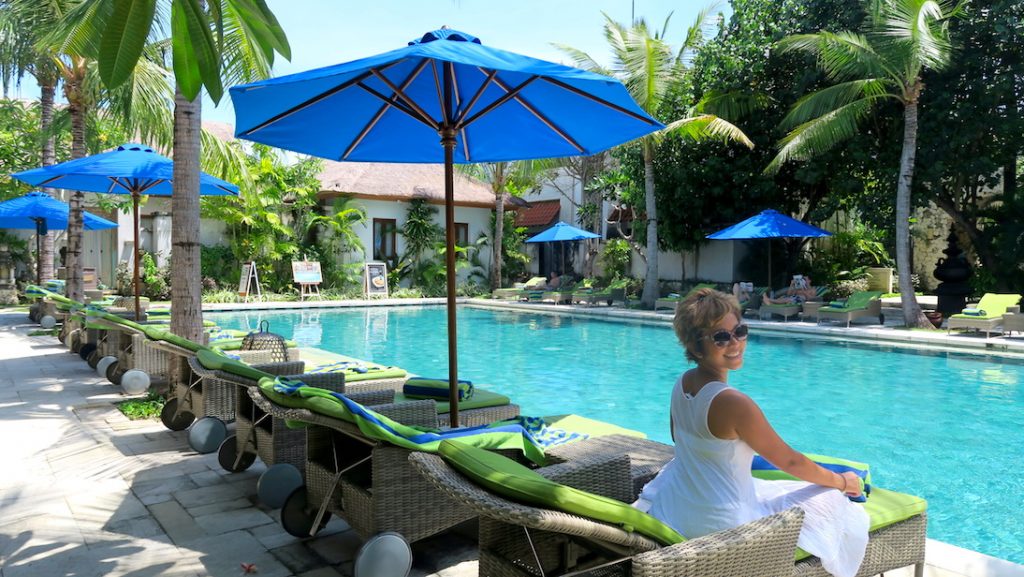 Since it was a holiday and I decided to unwind myself by staying in the Villa, I chose to have lunch at the Ares Steak & Pasta restaurant, the Villa's restaurant. The restaurant has two areas, indoor and outdoor. The outdoor area is great for breakfast since it's not so hot in the morning. I had my lunch at the indoor area as it was nice and cool during the day. What's for lunch? To my surprise, they have a vegetarian menu! Yeayyyy! It definitely made my day! Not that many restaurants have a separate menu for vegetarians!
After thinking for a while (I felt like ordering all of them! Hahahaha..), I ordered the Sun-Dried Tomato Wrap. It's a wrap toasted with pesto, mozzarella cheese, zucchini, tomatoes and roasted capsicum. So damn tasty!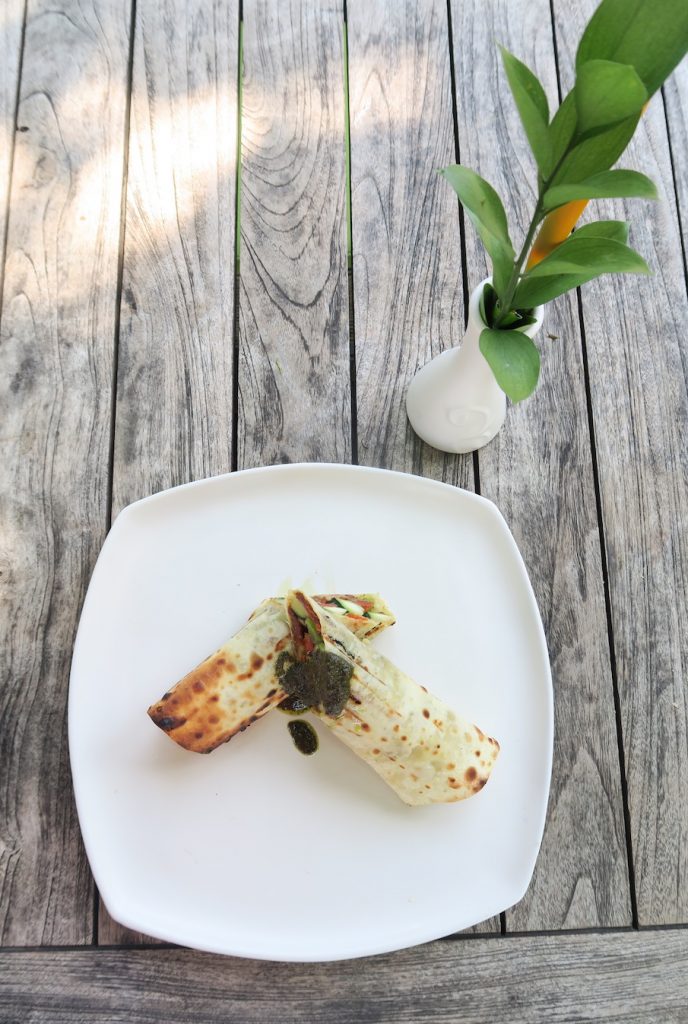 As for dessert, I ordered Mount Batur Chocolate Lava Cake, served with strawberry coulis. Mmmm.. yummy! The chocolate melted in my mouth just perfectly. Happy taste buds! 🙂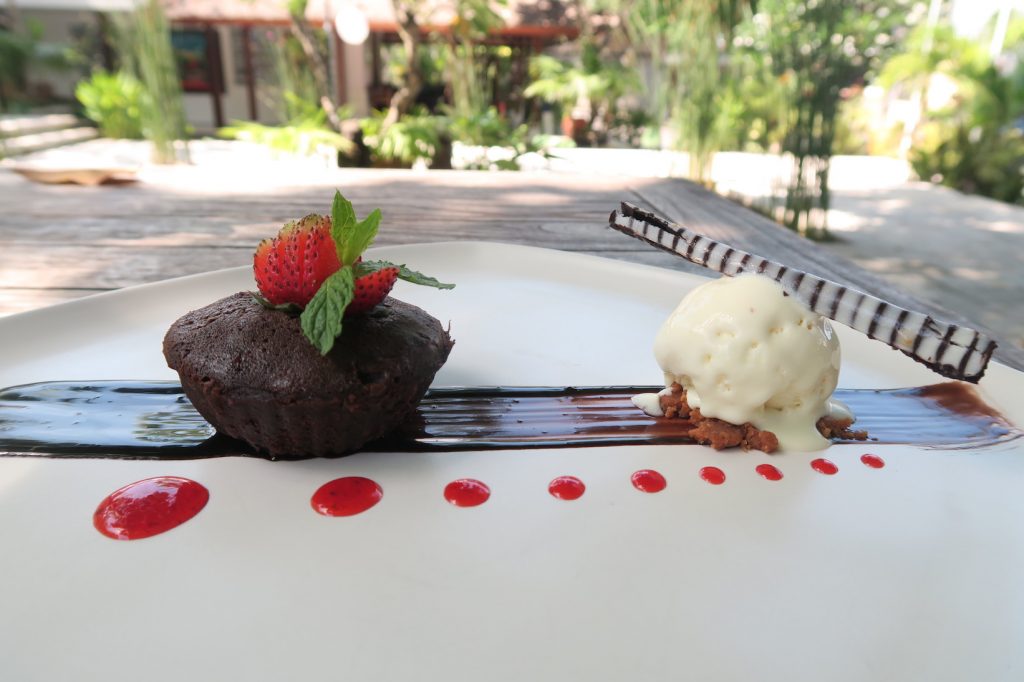 I wish I could've stayed longer in this Villa. But hey, just like everything in life that has a beginning and an end, it goes the same way with holidays, too. Unfortunately, this holiday has to come to an end. Even though it was hard to leave Bali, I flew back to Jakarta feeling all recharged and refreshed… and that's the most important thing! 🙂
Sometimes you just have to stop, take a deep breath, and just enjoy your life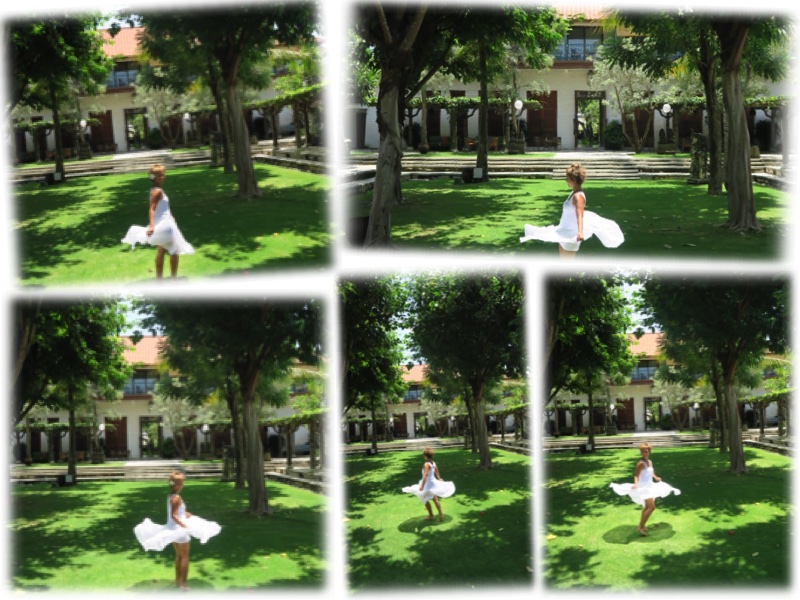 For more information about the hotel, check out their website: www.sudamalaresorts.com