So happy to be back in Amsterdam again! OMG. How I missed this city!
Amsterdam has a special place in my heart. I spent two years studying here for my Masters degree, back in 2002-2004, at the Universiteit van Amsterdam. It was one of the best two years of my life!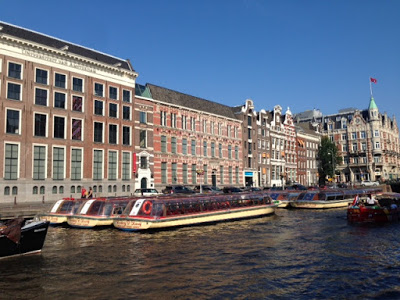 The last time I visited Amsterdam was six years ago, we had a little reunion with my hangout friends who came from different parts of the world. It was so much fun. This time, I returned to Amsterdam with.. my seven months old baby girl, Sienna Little Explorer, and my lovely Mom!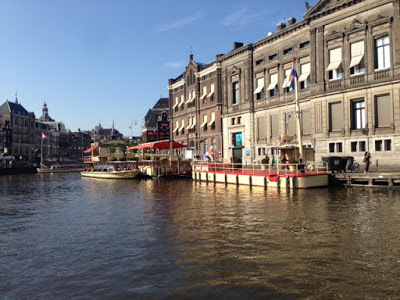 Amsterdam is still the same. The air still smells like marijuana (hehehe.. especially if you stroll around the Red Light District area), the canals are still pretty, the tilted houses that look like dolls houses, the sound of the trams' bells as the back sound, the tourists that walk around the "Centrum", the central area of the city, with their cameras, and.. the locals that cruise around with their bikes.. or boats! I love it.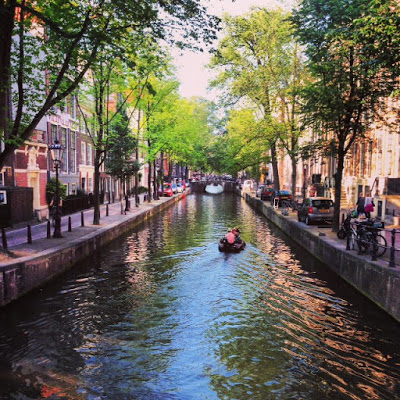 On the first day, I took the chance to show my Mom and Sienna Little Explorer my campus, De Jaren – the cafe that I used to hangout at, the China Town area called Nieuwmarkt (and the Asian supermarket where I used to buy Indomie – everyone's favourite instant noodle in Indonesia!), and walk around the down town. She's been to Amsterdam several times, but this was the first time we both were in this lovely city at the same time.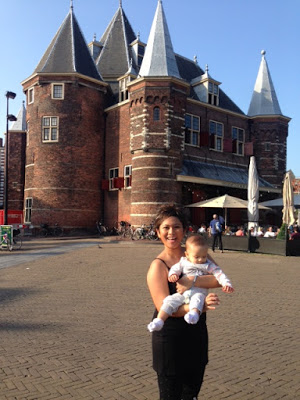 One of my favourite buildings in Nieuwmarkt is Cafe In De Waag. This historical building was originally built in 1488 as one of Amsterdam's city gates, St. Anthony's Port. Now, the building becomes a restaurant and cafe, people can also hold dinner reception here.
What type of food do I missed most?
The answer is… poffertjes! 😀
As soon as I landed in Amsterdam, I didn't wait too long to eat this tasty mini Dutch pancakes, topped with powder sugar and lots of butter. Yum yummm!!!