Are you a scuba-diver or love to snorkel and swim in the sea? Here are 10 spots in Southeast Asia that will make the most of your underwater experience!
1. Komodo National Park, Indonesia
Komodo National Park is one the best dive places on this planet.
It is blessed by the beauty of the underwater world, thousands of species of fish and over 350 species of corals. The place has a lot of amazing dive sites. Among my favourites is Castle Rock in the north of Komodo Island. Diving here, you'll be amazed by the amount of fish around you. Thousands of jack fish, numbers of reef sharks from black tip, white tip to grey reef sharks swimming around freely, schools of groupers, mandarin sweet lips and many more!
2. Raja Ampat, Papua Indonesia
Raja Ampat has the most density of coral reefs in the world! All dive sites here are beautiful and blessed with colorful coral reefs and tropical fish. Black manta rays are believed to come from this area and then they start to migrate to other areas in the world.
3. Cendrawasih Bay, Papua
This is a special place in the world where you can see and swim with whale sharks everyday! In a spot nearby Kwatisore Village, whale sharks sightings are very common among the locals. The fishermen feed them every morning with small fish for a "good luck". Swimming or diving with whale sharks, the biggest fish on this planet is definitely once in a lifetime experience.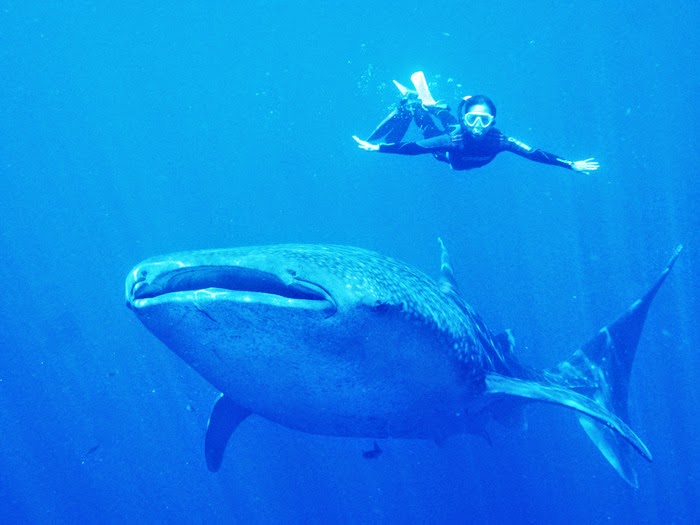 4. Lembeh Strait, Indonesia
It's a heaven for those who love macro and underwater photography. There are many special critters that can't be found anywhere else in the world. You'll see rhinopias, hairy frog fish, many species of pygmy seahorses, different types of devil fish, angler fish, and many more!
5. Similan Islands, Thailand
Leopard sharks can be seen in some of the dive sites in Similan Islands. How to get here? You can just simply start your trip from Phuket and try live aboard diving trip for several days to explore the best dive sites of Similan Islands!
6. Shark Point, Malapascua, the Phillippines
This tiny island is a home of thresher sharks. If you want to see them, you have to start very early in the morning, at 5am and start jumping into the water down to 21 meters and wait until they come to greet you. Amazing!
To reach Malapascua Island in the Philippines, you need to fly to Mactan-Cebu International airport.
7. Crystal Bay, Nusa Penida, Bali
During July to September, Crystal Bay is full of divers from around the globe who wish to see "Mola-Mola" or sun fish! Mola-mola, usually live 300 meters deep, but during this season, they will come up to 15-40 meters to the cleaning station to have some "spa" moment.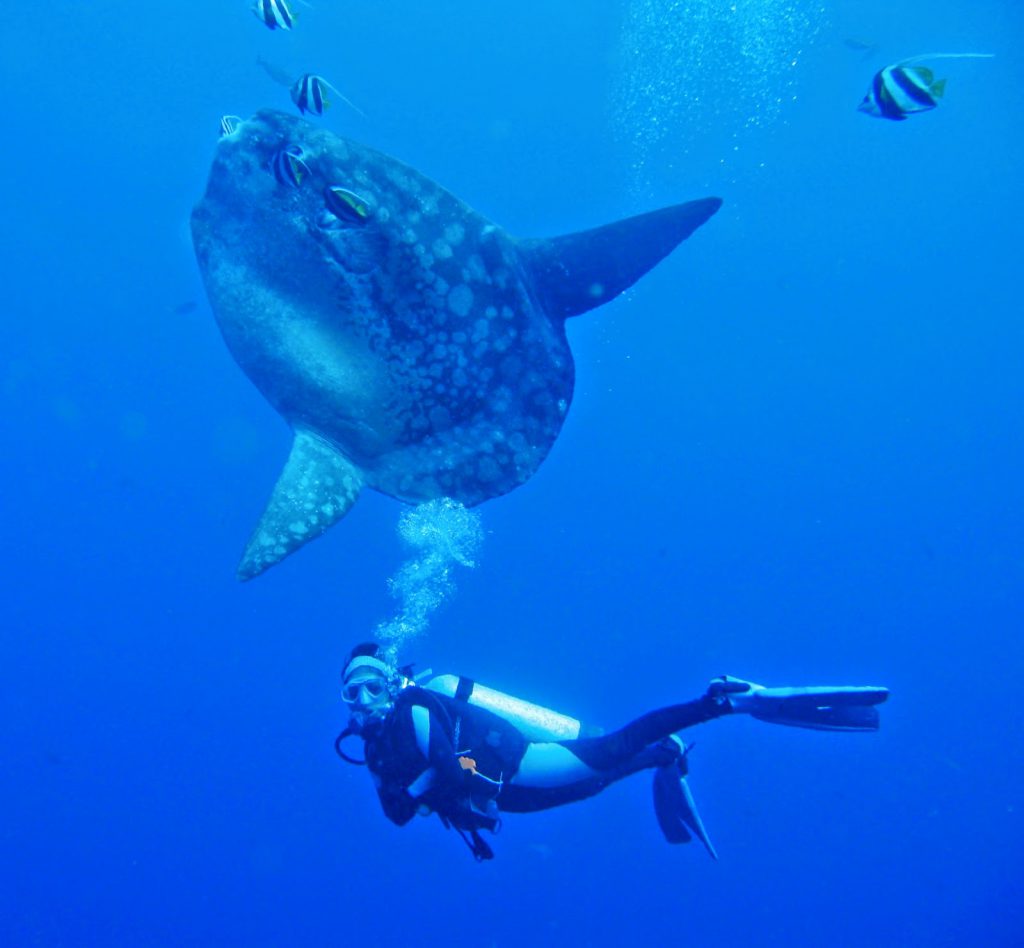 8. The Magnet, Belongas, Lombok
Imagine diving with hammerhead sharks all around you! You can have this amazing eperience at this special dive site. The current can be very strong, thus, you need to have an Advanced diving license and at least 100 dives in your logbook!
9. Stingless Jellyfish Lake, Togean Islands, Sulawesi, Indonesia
Have you ever experienced swimming with thousands of jellyfish around you without having to worry to get stung? Well, you can totally experience it in Togean Islands! In one of the tiny islands, there's a lake where stingless jellyfish live and you can enjoy snorkeling with your loved ones here for hours! Try free dive and pay attention carefully to all the cute stingless jellyfish around you. It's like being in the dream world!
10. Koh Haa, Thailand
Koh Haa is perfect for divers who love cavern dives. The island has several underwater caves that you can explore. The most famous one is "The Cathedral". Another spot that is also interesting is "Koh Haa Yai" where there are two entrances and a chamber in which we could go up to the surface and have a little break before diving again.
To reach Koh Haa, you can start with a flight to Krabi Airport.
So, what are you waiting for? Just go pack your bag and let yourself taste the beauty of Asia's underwater! Are you confuse where to pick your first destination? Cebu or Krabi may be a good starter for you! Just check the ticket now at www.tigerair.com, if you lucky you may find some valuable ticket promo from them!
Oh, and I heard that they also got some surprises in which they giveaway free return tickets and travel vouchers for their #TigerairTop10 quiz! Follow @Tigerair_ID or like Tigerair Indonesia
fanpage for a chance to win it now!