Holidaying in Vienna would not be complete without a visit to the State Hall of the Austrian National Library, widely known as one of the most beautiful libraries in the world. Located inside Hofburg Palace, the State Hall of the Nationalbibliothek took over three years—from 1723 until 1726—to complete and is a home to more than 200,000 books from 1501 till 1850!
Admission fee is 7 Euro per adult.
Children under 19-year- old are free of charge.
Rules: Don't touch anything, please 🙂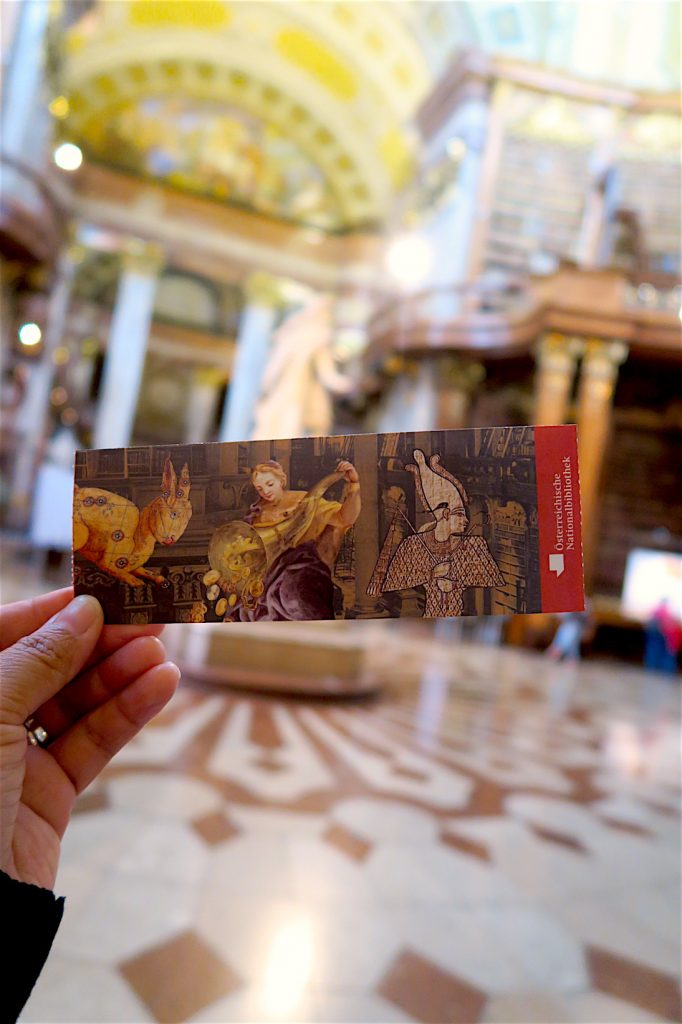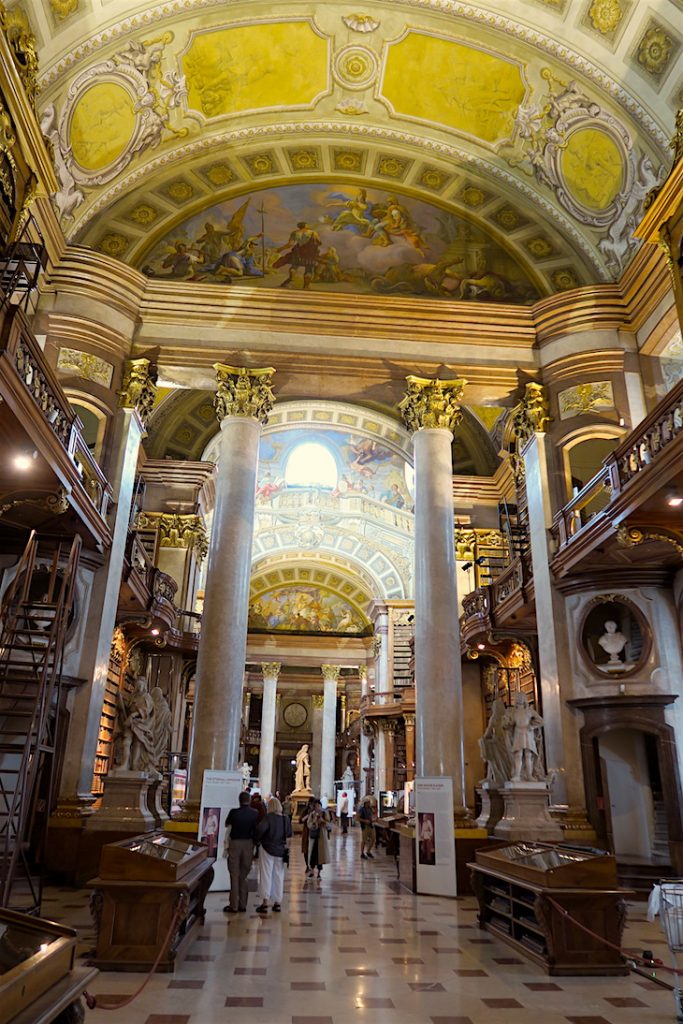 #HeSaid:
"This is one of the most beautiful sights these eyes have ever seen. There are few things that blow you away—Sagrada Familia, Wrigley Field, the Serengeti—the way the National Library does. And the best part is, no one knows about it. St. Stephen's, MuseumQuartier, Prater, Central Cafe…everyone does that. But rarely do you hear anyone talk about the walnut bookcases, the ancient texts written on papyrus, the 1368 golden Holy Gospels, the frescos and the Baroque globes from 1693. It's amazing. It gives me goosebumps just thinking about it. I remember standing there and thinking about all the people who had walked through the same hall: Napoleon, Churchill…I should have got a library card. how cool would that be. That's a pretty badass souvenir"
"As we entered the library room through an unassuming door, my jaw dropped in awe. I've never seen a library as beautiful as this! I felt like we were in one of those Indiana Jones' movies! Really. Wow. What an amazingly gorgeous library it is! Walking down the library hall felt like we were being thrown back in time. Seeing the collection was another mind-blowing experience. The library owns the two oldest copies of the lavish pictorial Bible from 13th Century. They displayed some of the pages, and the paintings were beautiful. I wished our Bibles today were as nice as these :D. I also loved the terrestrial globes by Vincenzo Cornelli from the 16th Century. These globes have such beautiful drawings! WOW. People back then were so incredibly creative! The scientific importance of the globes comes to light in the detailed cartographic representation, which Coronelli based on the latest maps, charts, and expedition reports available at that time. Isn't it impressive?  And the fact that these globes have been displayed in this room since the 18th century was something that gave me goosebumps.
And oh, there were also some displays about Austrian history, the princes, etc. It was a smart and strategic move to educate visitors about the country using the space of this library. Definitely, one of the most memorable sites I've ever visited in my life. I was so hypnotized by its beauty, I even forgot to record a video of it with my GoPro! Damn!"