If Indonesia having a food court is a "normal" thing, in Holland is a pretty new thing. As well as the "all you can eat" type of restaurants. It becomes a trend nowadays.
One of the new hip places to eat in Amsterdam is De Hallen. The building itself was the first electric trams building in the city, but now it has turned into a cool complex, filled with different types of shops and studios, from hair salon, music studio, cinema, hotel, restaurants, arts shops, and.. a food court.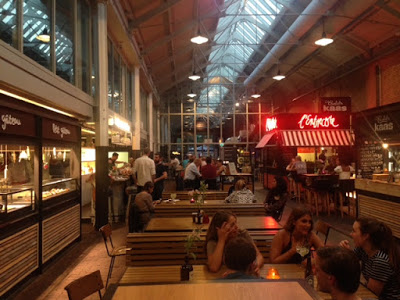 I love the Food Hallen, the food court in De Hallen. It has many "food trucks" offering various types of food, ranging from a simple waffle joint, Mediteranian dishes, vegetarian burgers, cheese sandwiches, and many other more! It took me a while to choose what to eat. Sometimes, when you have too many options, you're just puzzled :)).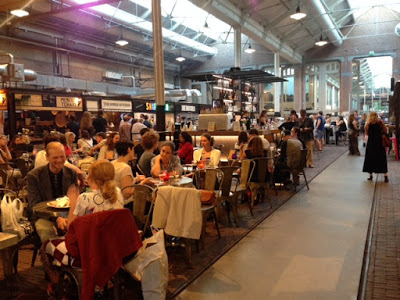 The place is always full and crowded. So, make sure you come early if you want to get a table or two for you and your gang! 🙂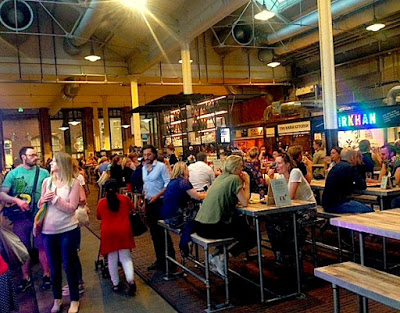 Have a nice meal, guys!