Are you going to Bali for holiday? Where to stay? This is a common question that people ask. Despite the wide range of accommodation in Bali, people still can't decide where to stay for their holiday in the Island of Gods. So, when people ask me for recommendation, I usually I ask them which area they prefer to stay. If you want to stay in Sanur area, why not try staying at the Sudamala Suites & Villas. I truly enjoyed this place.
I've had the chance staying at Sudamala Suites & Villas, Sanur on my last trip to Bali. And I loved it! The place has a beautiful garden with its lush green grass surrounded by big trees. Simply beautiful.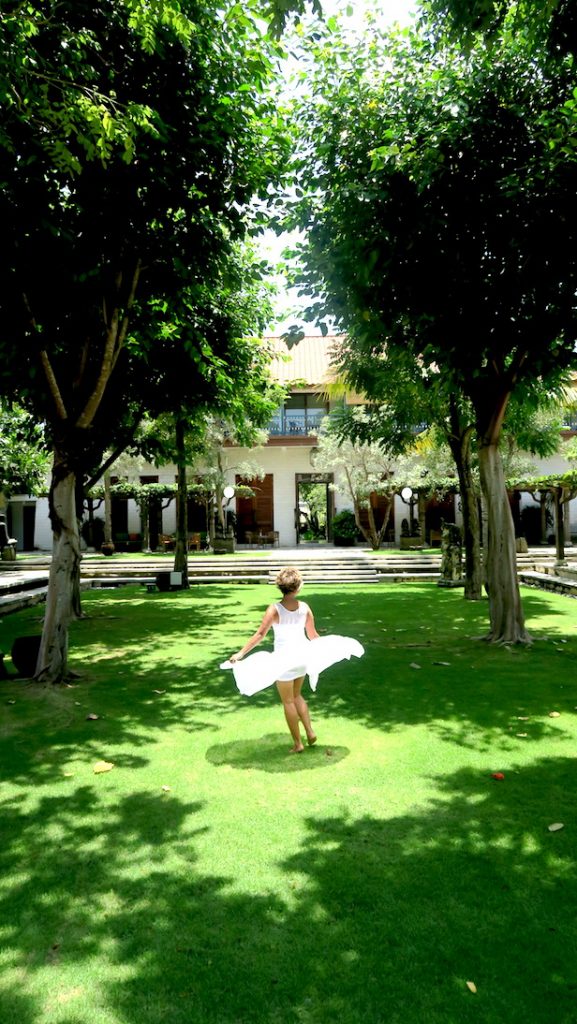 I stayed at the Studio Suite Pool Access – type of room. As you can guess from the name, it has a direct access to the swimming pool! Yeayyy!! The room itself is quite big with the size of 52 sqm, it's more than enough for me! It would be perfect for a bachelor pad 😀 with a huge bathroom (which I love!), a walk-in closet (all girls' dream), a nice living room, and a cozy outdoor terrace. I wish I own it as my apartment when I was still single! Hahaha…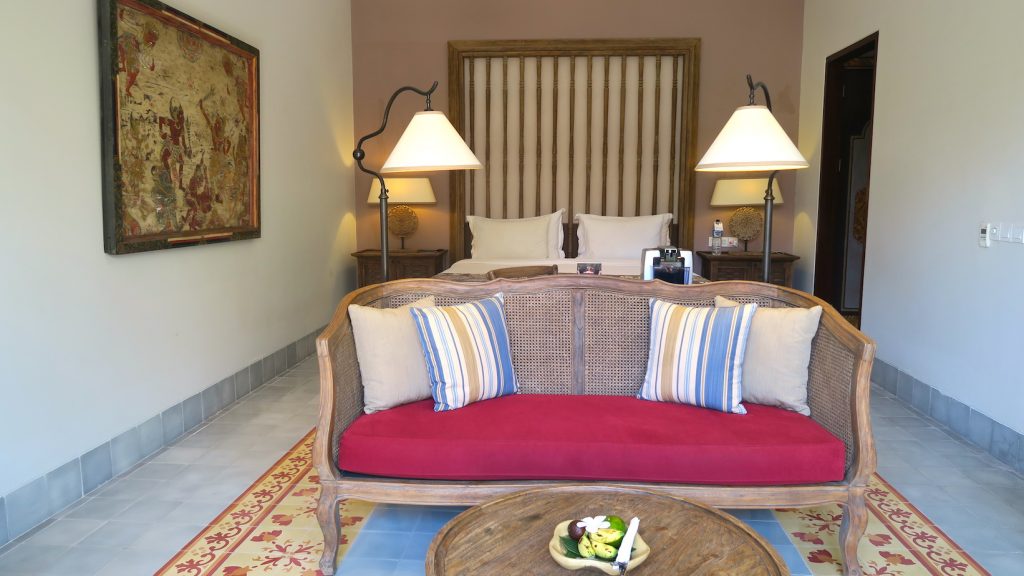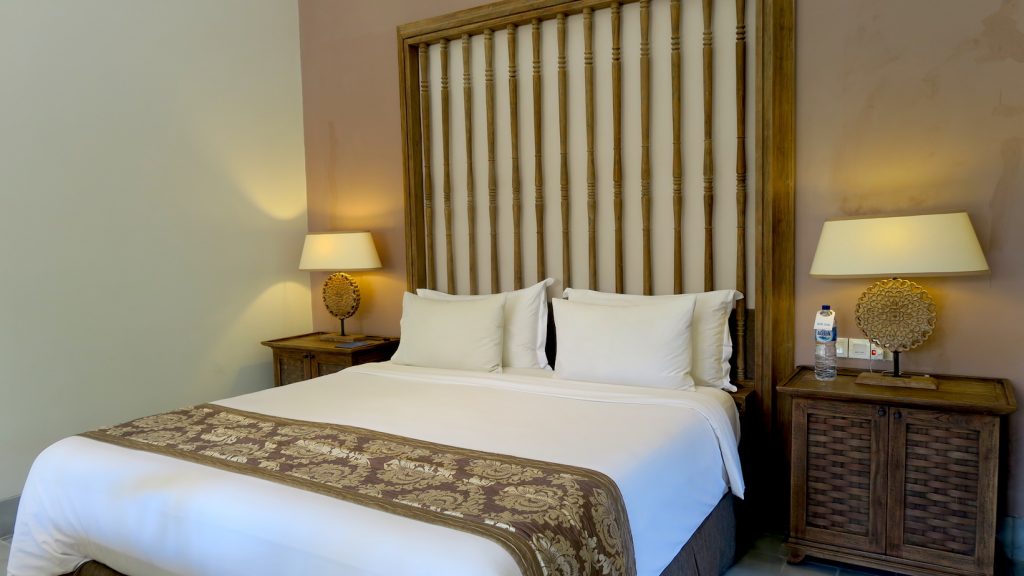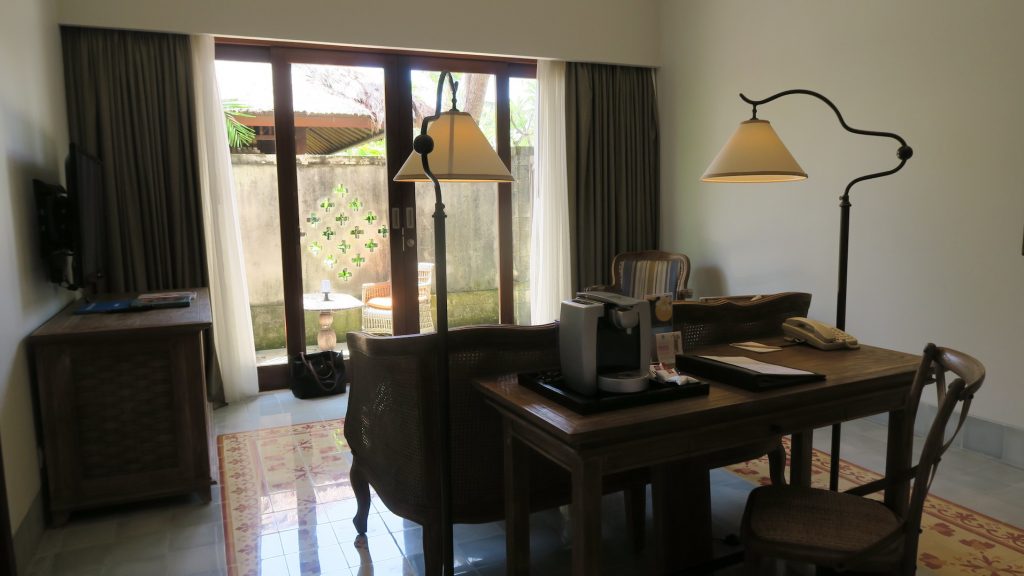 Beautiful room, isn't it?
Not only it's super clean, smells really good with a soothing aroma therapy, it also has a flat screen tv in the living room and equipped with a coffee machine and different flavors of coffee – for you, coffee lovers.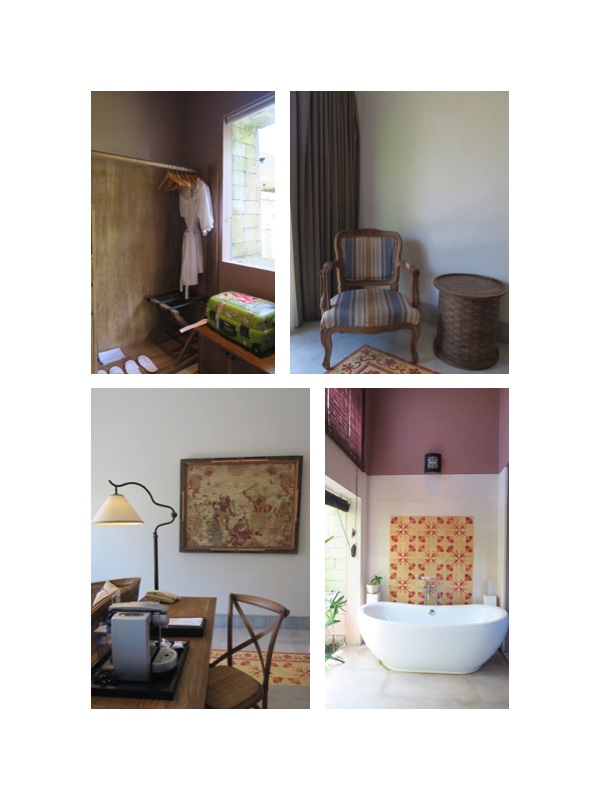 It may sound weird, but every time I travel, I always enjoy having a HUGE bathroom. For me, it's a luxury! 😀 It's my dream to have a big and beautiful bathroom in my house. So, when I stayed at Sudamala Suites & Villas, Sanur and saw this beautiful bathroom, I fell in love with it right away! Check out the bathtub! Isn't she a beauty?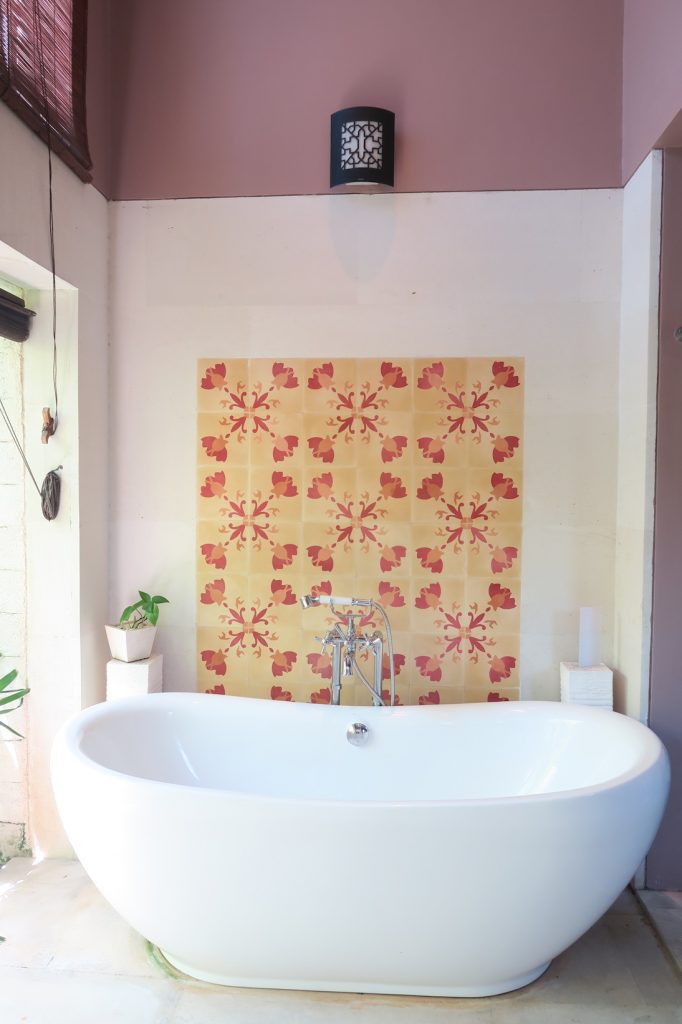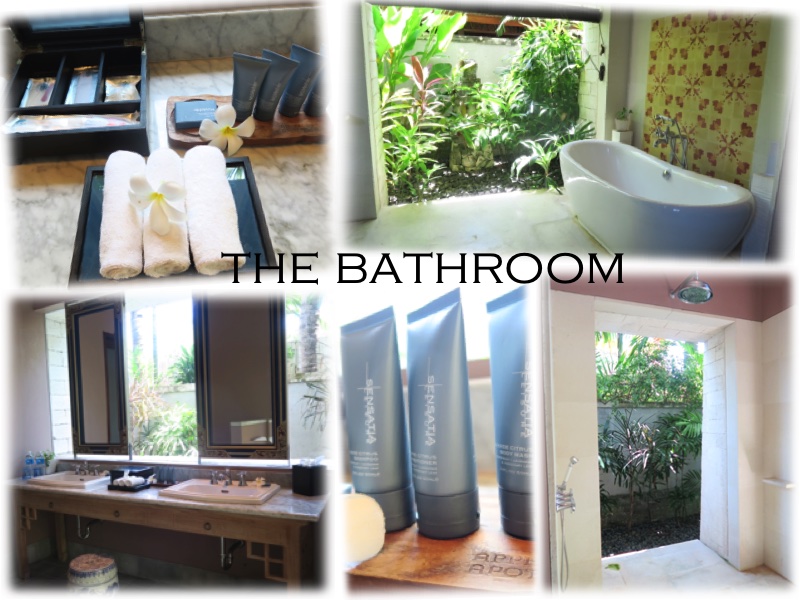 And another part that I also love from my studio at Sudamala Suites & Villas, Sanur is… the outdoor terrace! It's such a lovely place to spend an afternoon tea here, reading a book, and soaking the relaxing ambience this place has to offer.
Don't you agree with me? 😉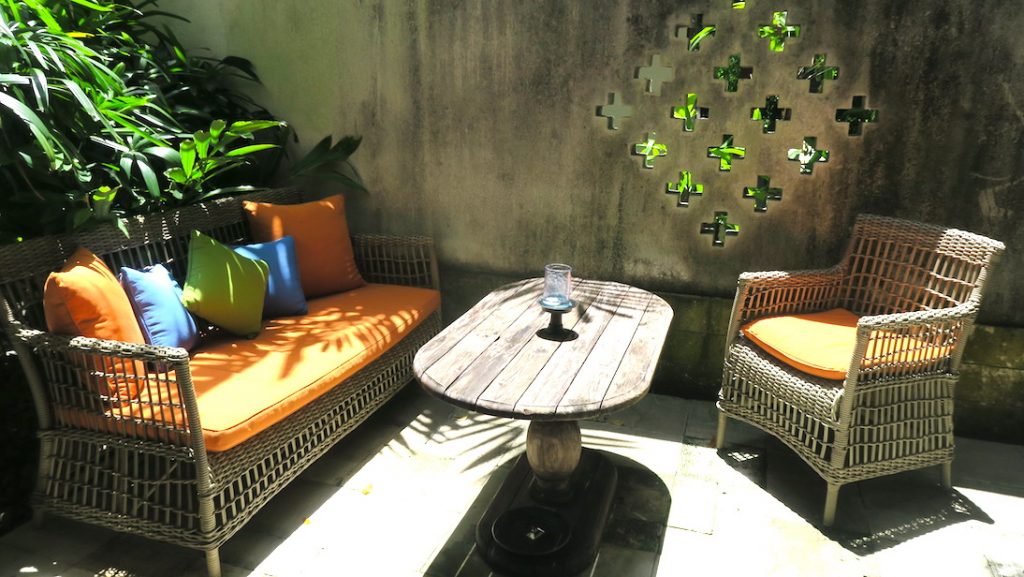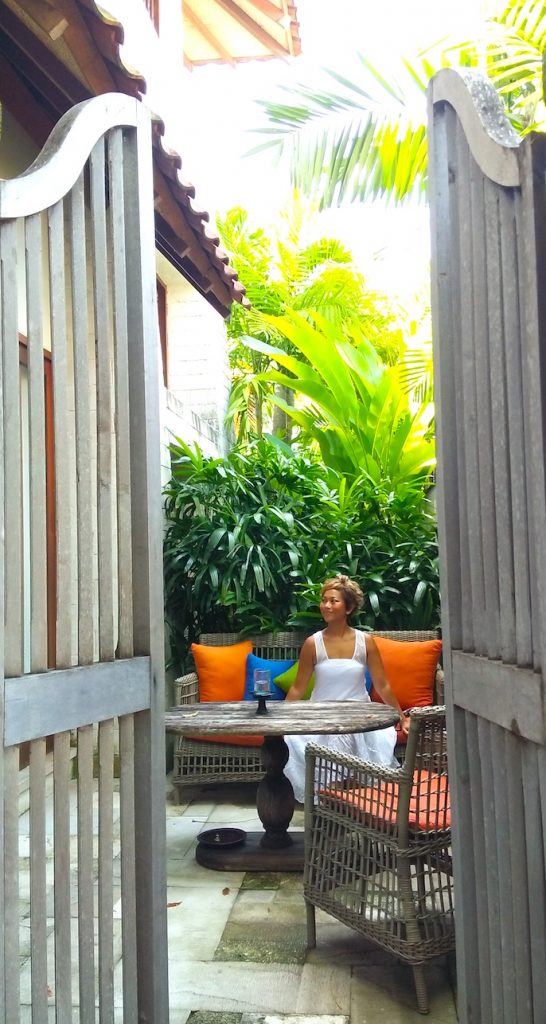 For further info about the hotel, here's the hotel's website: www.sudamalaresorts.com.