Berencana liburan di Bali? Bingung mau nginep dimana? Ini adalah "masalah klasik". Hehehe.. Meskipun di Bali udah ada banyak banget hotel-hotel, tapi tetep aja orang-orang masih bingung mau nginep dimana saat liburan di Pulau Dewata ini. Nah, biasanya ketika orang nanya ke aku tentang akomodasi di Bali, aku akan balik bertanya, "Maunya nginep di daerah mana di Bali?". Kalau kamu pengennya nginep di daerah Sanur, cobain deh Sudamala Suites & Villas. Aku suka banget tempat ini.
Pas trip terakhir di Bali, aku berkesempatan untuk nginep di  Sudamala Suites & Villas, Sanur. I loved it! Hotel ini punya taman yang cantik, tepat di tengah-tengah kompleks, lengkap dengan pohon yang tinggi dan rumput yang hijau. Cakeeeeppp!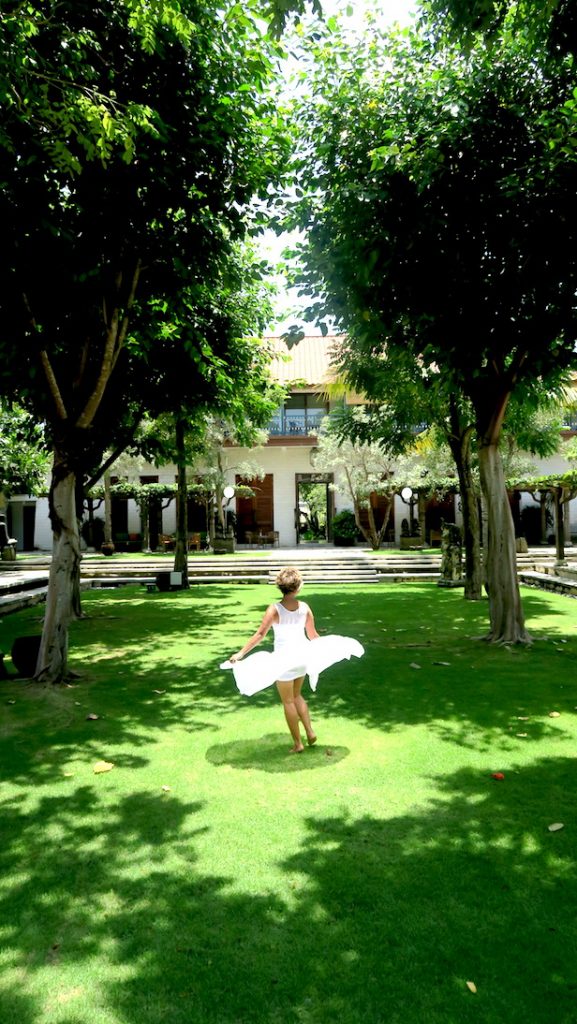 Ada berbagai tipe kamar di hotel ini. Aku nginep di  Studio Suite Pool Access. Seperti namanya, hotel ini punya akses langsung ke kolam renang. Woohooo! How cool is that?
Nah, kayak apa sih kamarnya? Kamarku ini luasnya 52 meter persegi. Gede kaaan? Lebih mirip kayak apartemen untuk para bachelors sih… hihihi… Plus ditambah lagi kamar mandi yang luaaasss (my dream!!!), walk-in closet (all girls' dream!), ruang tv yang nyaman, dan… teras outdoor yang cantik! Seandainya ini adalah apartemenku pas masih single…. pasti aku betah bangeeeet! 😀 hahahaha..  *ngimpi kali ye*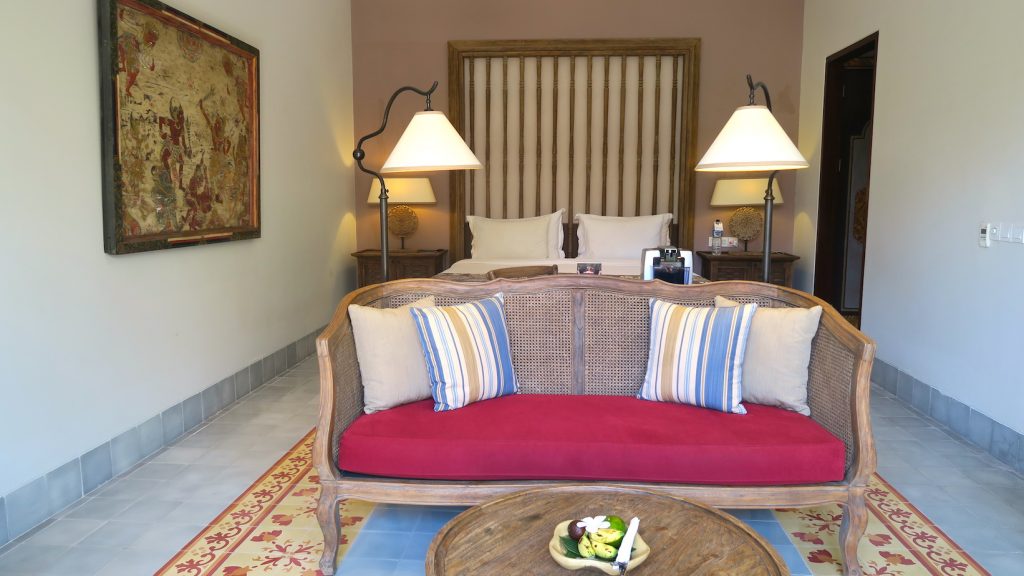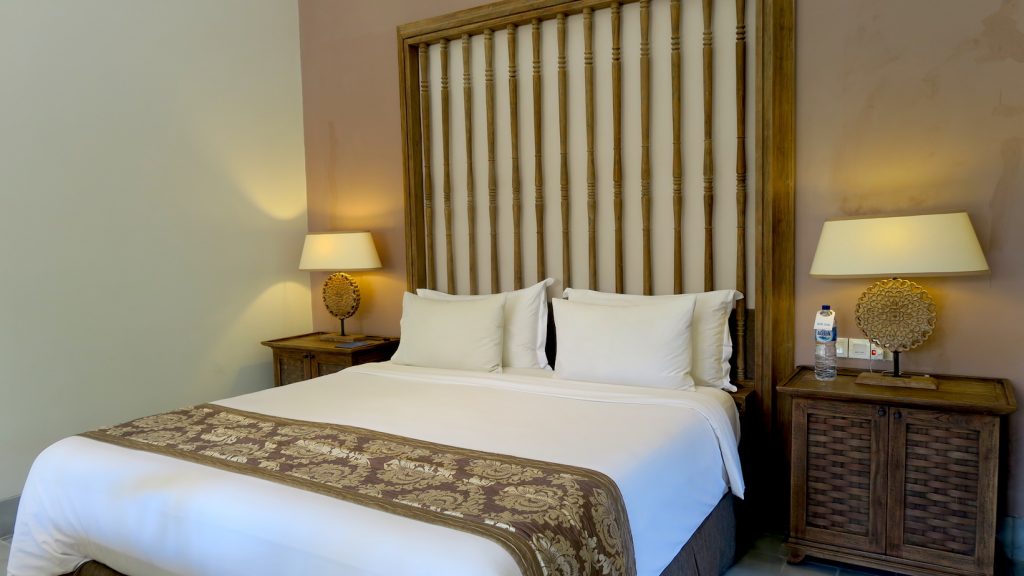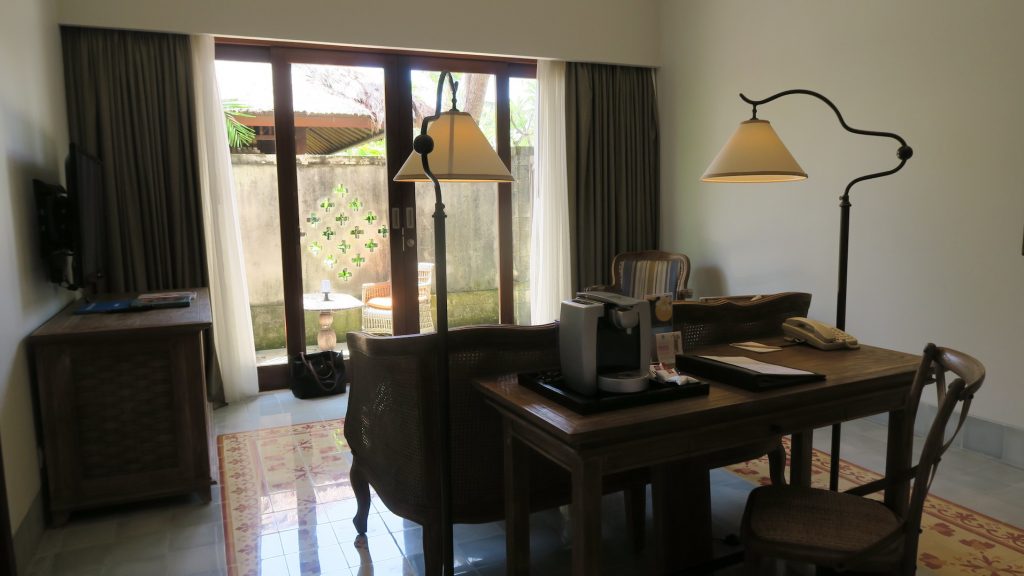 Beautiful room, isn't it?
Kamarnya bersih, wangi (pake aroma terapi), trus ada tv flat screen di ruang "keluarga" dan lengkap juga dengan mesin kopi plus berbagai jenis kopi. Sayangnya aku bukan penikmat kopi. Jadi kopi-kopi ini sama sekali nggak kusentuh.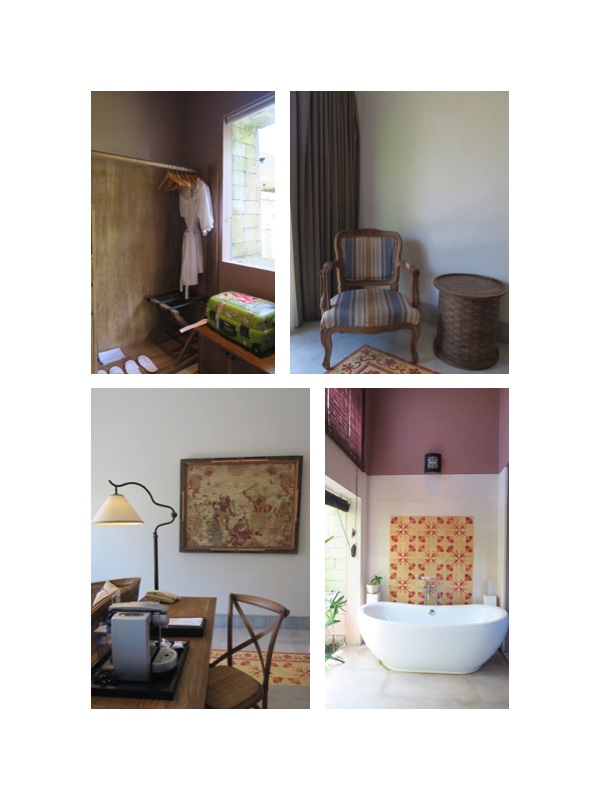 By the way, aku mau ngaku nih. Mungkin terdengar aneh, cuman.. tiap kali aku traveling, aku paling happy kalo nginep di hotel yang kamar mandinya LUAS dan GEDE! Buat aku, itu adalah sebuah kemewahan. Hihihi… Mimpiku banget nih punya kamar mandi yang luas dan cantik di rumah. So, pas nginep di Sudamala Suites & Villas, Sanur dan ngeliat kamar mandinya, wahh.. langsung jatuh cinta saat itu juga! Kayak love at the first sight gitu deh… norak ya? Hahahha.. biarin! 😀 Liat deh bathtub-nya. Cantik kan?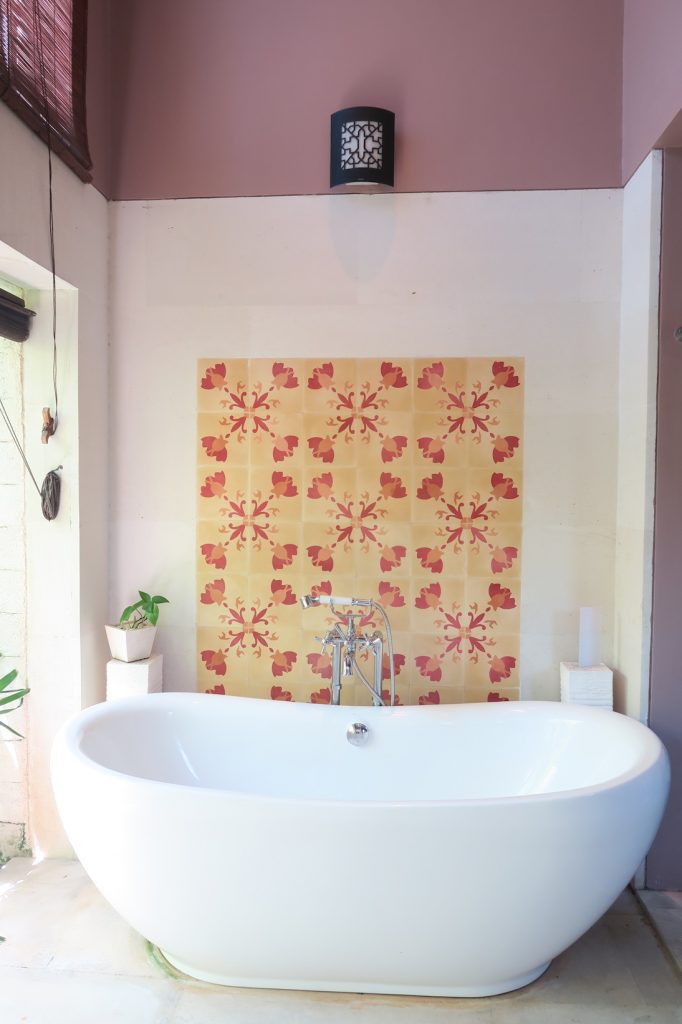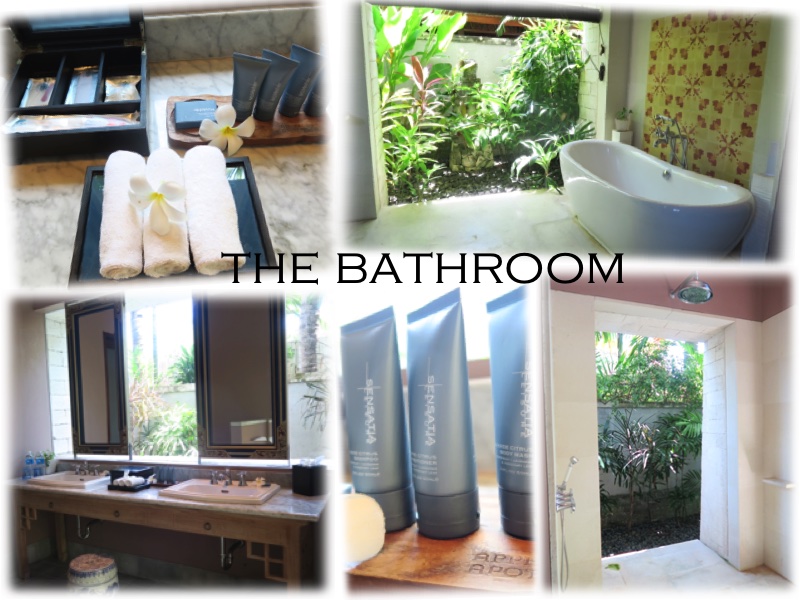 Bagian lain yang aku suka dari kamarku di Sudamala Suites & Villas, Sanur ini adalah teras outdoornya. Dilengkapi dengan kursi dan bantal warna-warni centil, teras ini merupakan tempat yang nyaman banget untuk nge-teh di sore hari sambil baca buku.. dan menikmati suasana relax villa ini.
Setuju? 😉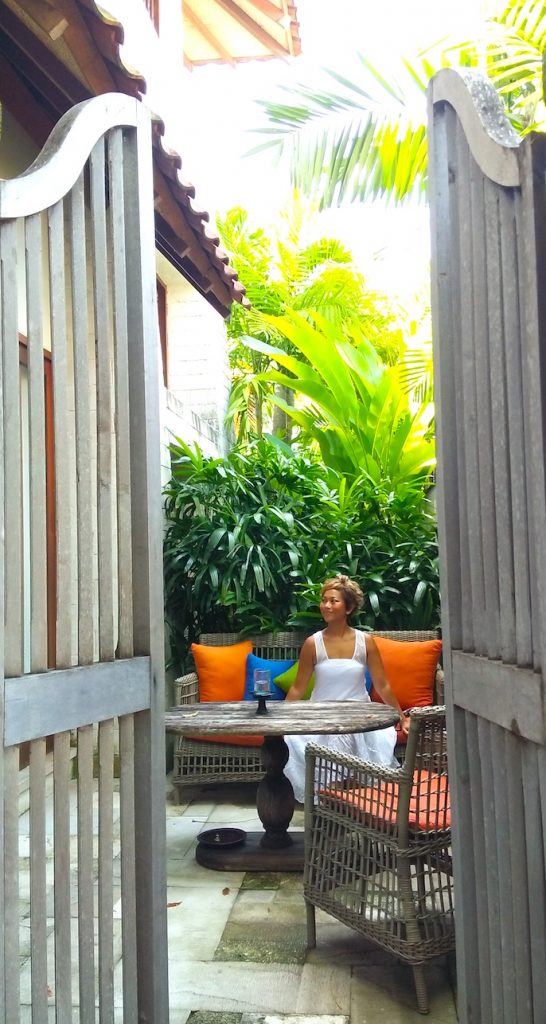 For further info about the hotel, here's the hotel's website: www.sudamalaresorts.com.