Traveling to Vienna with Children. Sure. Why not? It would be much easier, because Vienna has been declared as the most livable city in the world in 2016. So, I was actually excited for this family holiday in Vienna with #SiennaLittleExplorer onboard.
However, since I've traveled with this little angel quite often, I knew that I couldn't be too ambitious when it comes to itinerary. This would be #SiennaLittleExplorer's 8th country and she's now 1 year 8 months old. And based on my experience traveling with her, visiting maximum two places (excluded restaurants/cafes) a day was enough.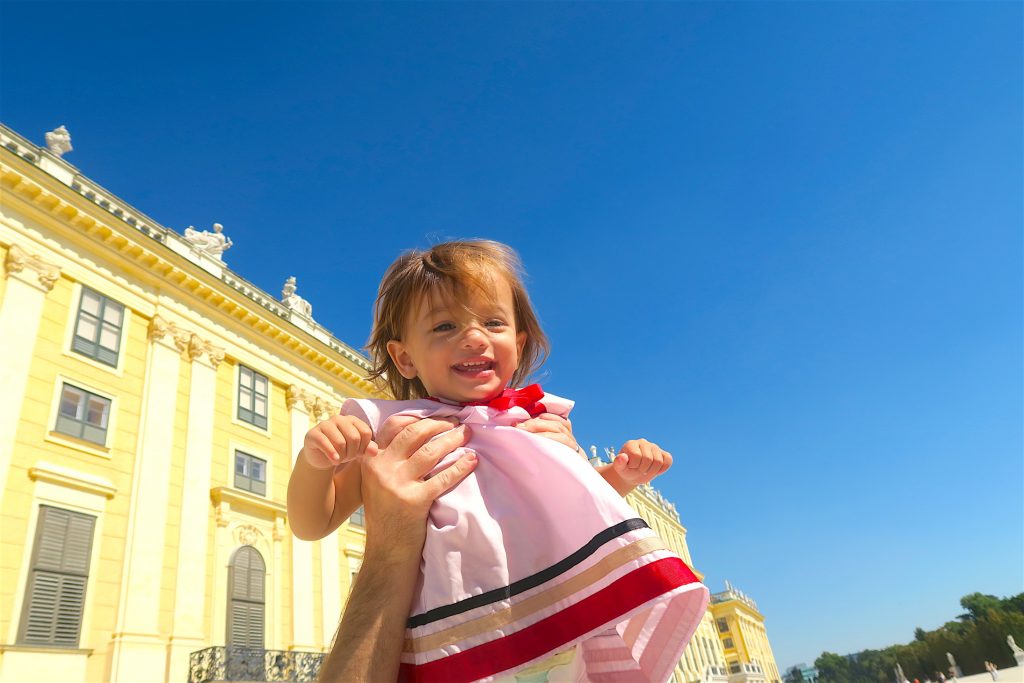 I'm not a type of traveler that design itinerary. I'm too impulsive for that. So, every day, we just go with the flow. Lucky that now my husband knows me better and kinda adjusted to my traveling style 😀 When we were still dating, he would be very nervous and asked me every day, "What's the plan for today? What's the plan for tomorrow?". Now, he doesn't ask me these questions that much anymore. Hehehe..
So, a week in Vienna. This is what we end up doing with our toddler:
Day 1 – Augarten and Prater Theme Park
Day 2 – Natural History Museum
Day 3 – Schonbrunn Palace and St Stephensdom Cathedral
Day 4 – Tiergarten Schonbrunn Zoo
Day 5 – Naschmarkt
Day 6 – Exploring Vienna with the Ring Tram and Visiting the Belvedere Palace
Day 7 – Exploring the Old Town of Vienna
Day 8 – Leaving Vienna, flying back to Amsterdam
Too few places to visit in a week?
Well… remember that you couldn't be too ambitious, because you didn't want to make your kid too tired from all the travel!
Actually, I visited more places in Vienna alone (other than those places above) as Sienna was hanging out with her lovely Dad or grandparents. I guess, when you're traveling with family, you could have some "me-time", because you could take turns in watching the kid with your hubby or if grandparents were in the picture, with them. This is one of the up sides of a family holiday.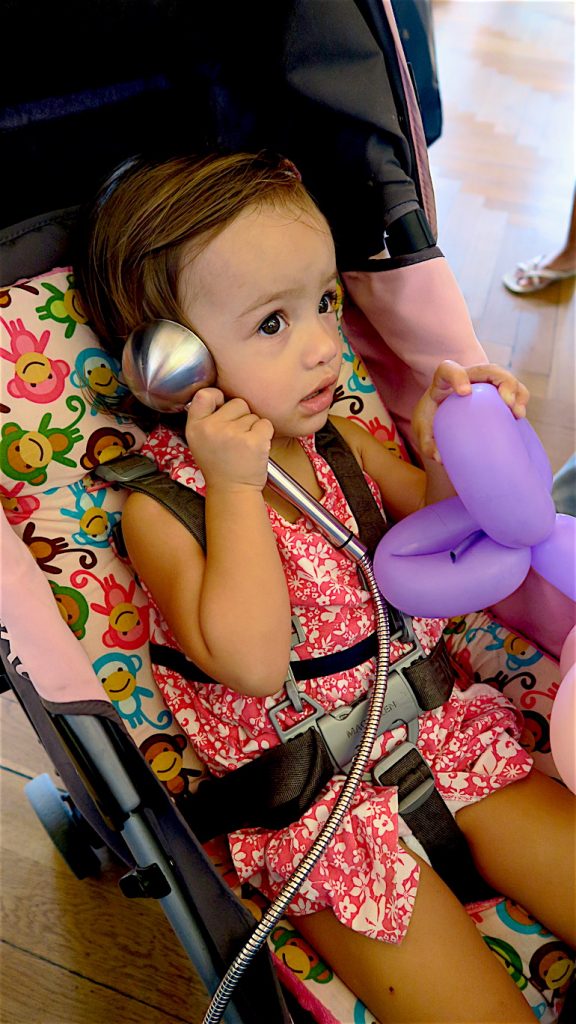 Is Vienna safe for traveling with a kid?
Oh yes, totally! As I said, it was super easy to travel with our toddler to this city. In terms of transportation, we used Uber all the time and it was surprisingly cheap. Most trips would cost us only 5 Euro per trip. Good deal, right? However, some Uber drivers refused to take us because we had a toddler. In Vienna, every kid has to sit on a car seat. If police caught you not using a car seat for your kid, then you would be in trouble. So yeah, that happened to us several times where the drivers said NO to us. But, one driver, an Italian guy, he took us, but to our surprise, he dropped by at his house, got a car seat from his other car, and put it to ours for Sienna to sit! Wow. That's some commitment! Respect!
In terms of food, there were plenty of restaurants, cafes, bakeries, supermarkets, that sell food and other baby products for your kids. No worries! And oh, everywhere in Vienna, you could drink the water from the tab. To me, this was very handy, because then I could wash the milk's bottle without having to rinse it with hot water! And I could just use the water from the tab to prepare a bottle of milk for Sienna.
Traveling to Vienna with Children. Where to go?
The Tiergarten Zoo is a must! It's the oldest zoo in the world and still one of the best! Your kids would LOVE it here. They have a lot of animals from the polar bear to pandas. Plenty of playground to play for your little angels, too. All the restaurants are kid-friendly. High chairs are available.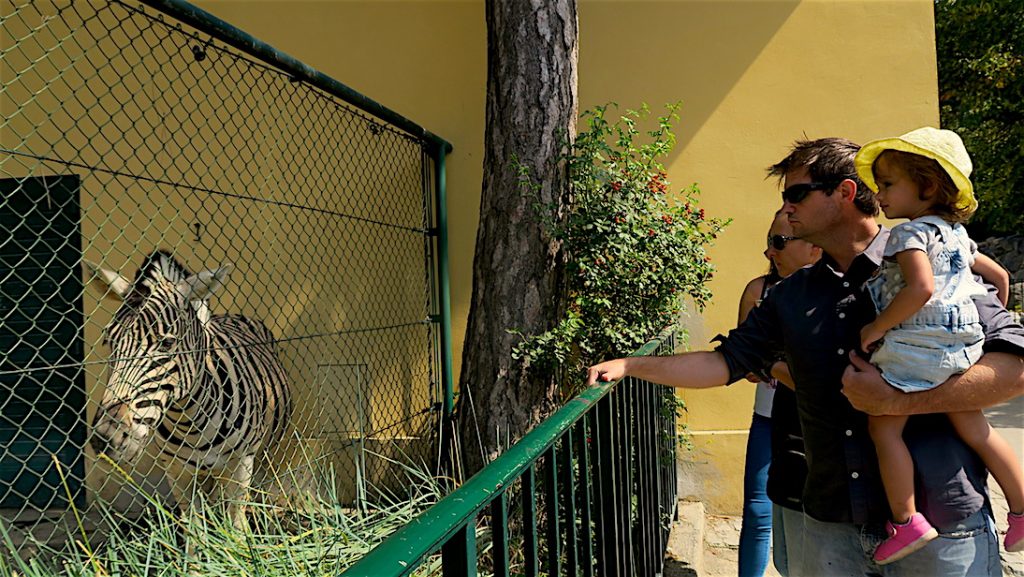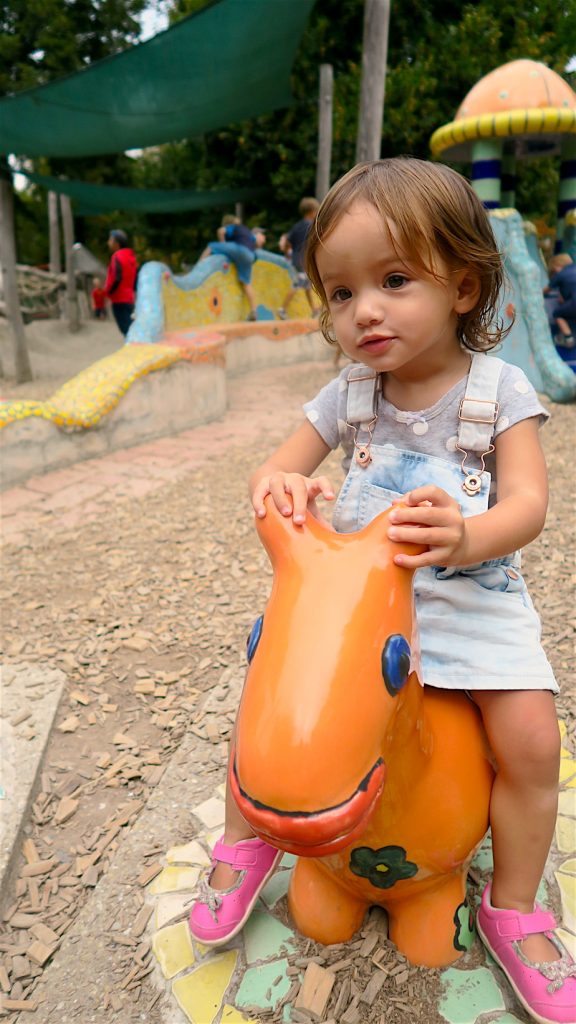 The Natural History Museum is also fun to visit. They have a dinosaur that can move and make sound! For sure your kids would either scared or just impressed! 😀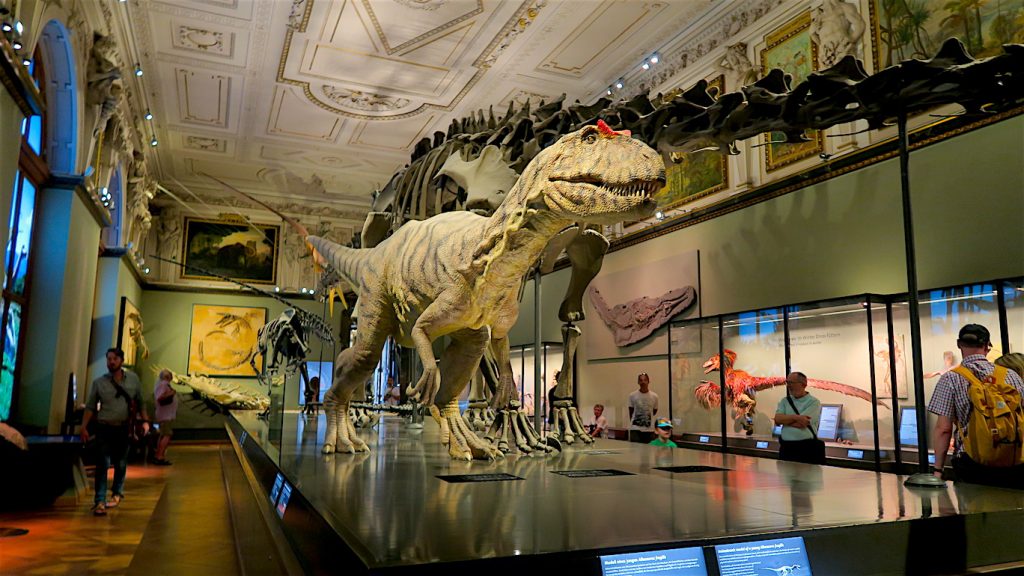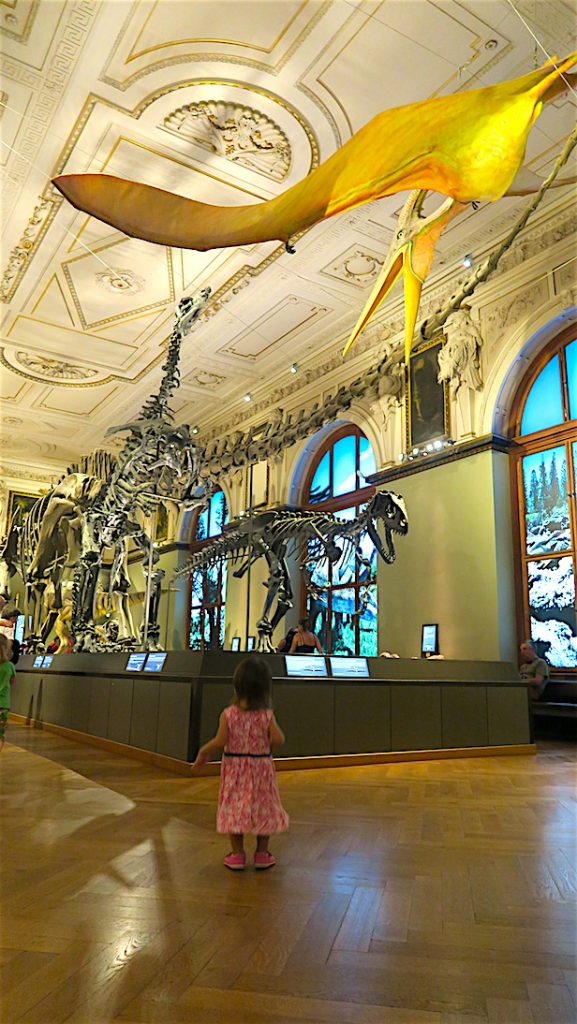 The Prater Theme Park is also fun to visit. Who wouldn't love theme parks, anyway? 😉
To add more fun, you could also do sightseeing with the whole family on the legendary Ring Tram around the ring road, horse cart around the Vienna's Old Town, or boat rides along the Danube River!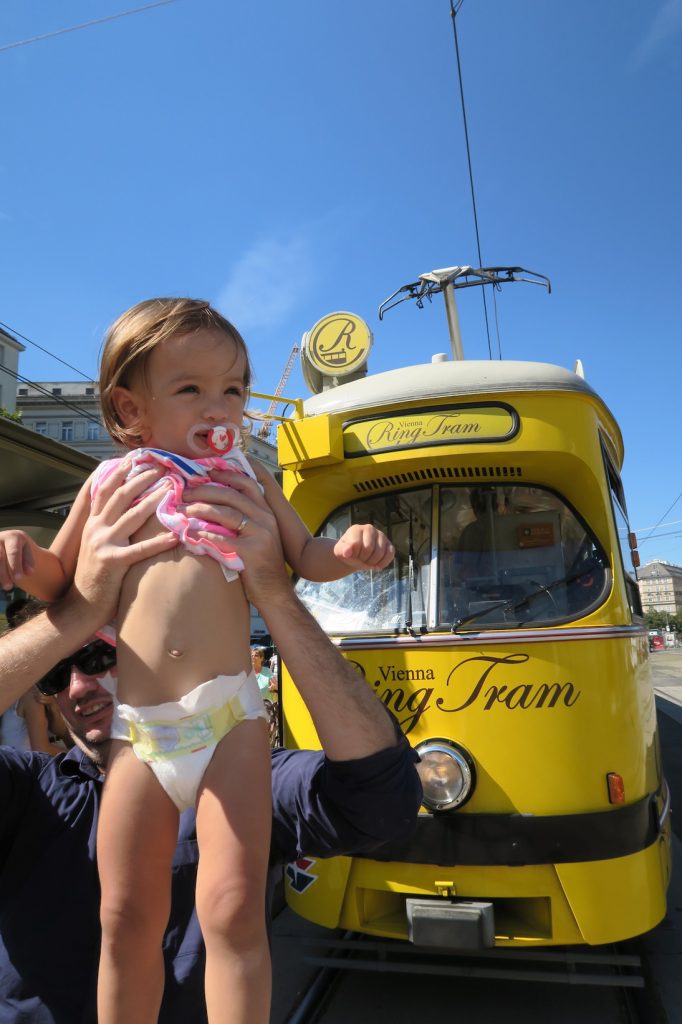 Vienna also has a Childcare service if we needed our children to be taken care of. We didn't try it, because we didn't really need it. But who knows, perhaps you want to explore some places on your own without the kids ;).