Bagaimana industri pariwisata bisa membantu sektor pendidikan?
Industri pariwisata saat ini sedang naik pesat. Seiring dengan semakin bertambahnya kelas menengah, semakin banyak pula masyarakat yang gemar berwisata. Bahkan, menjadikan liburan sebagai suatu kebutuhan. Ditambah lagi dengan perkembangan media sosial, seperti instagram yang membuat orang-orang semakin terpapar dengan keindahan alam di berbagai belahan dunia, membuat semakin banyak orang yang ingin mengunjungi destinasi-destinasi wisata yang indah.
Indonesia menempati urutan pertumbuhan sektor pariwisata tercepat ke-9 di dunia, nomor 3 di Asia, dan nomor 1 di Asia Tenggara menurut WTTC (World Travel and Tourism Council). Diproyeksikan bahwa industri pariwisata menjadi sektor penyumbang devisa terbesar bagi Indonesia.
Indonesia yang dikaruniai dengan berbagai kekayaan alam pun diuntungkan dengan meningkatnya industri pariwisata ini. Jumlah wisatawan mancanegara yang berkunjung ke Indonesia terus meningkat setiap tahunnya.
Pada 2018, jumlah wisatawan mancanegara (wisman) yang datang ke Indonesia mencapai 15,81 juta orang. Angka ini naik dibandingkan tahun sebelumnya. Pada 2017, wisman yang berkunjung sebanyak 14,04 juta orang. Angka ini naik 21,88 persen dari 2016 yang berada pada kisaran 11,52 juta orang.
Meningkatnya angka wisman yang datang ke Indonesia tentu sangat mempengaruhi pendapatan devisa negara. Penerimaan devisa negara dari industri pariwisata di 2018 mencapai 17 milyar dolar AS. Pada 2017, sumbangan devisa dari sektor pariwisata sekitar 16,8 miliar dollar AS, jauh melesat dibandingkan pada 2016 di angka 13,5 miliar dolar AS per tahun.
Lalu, bagaimana supaya industri pariwisata yang semakin berkembang pesat ini juga dapat memberikan kontribusi positif bagi sektor pendidikan di Indonesia?
Mengawinkan Hobi Traveling dengan Pendidikan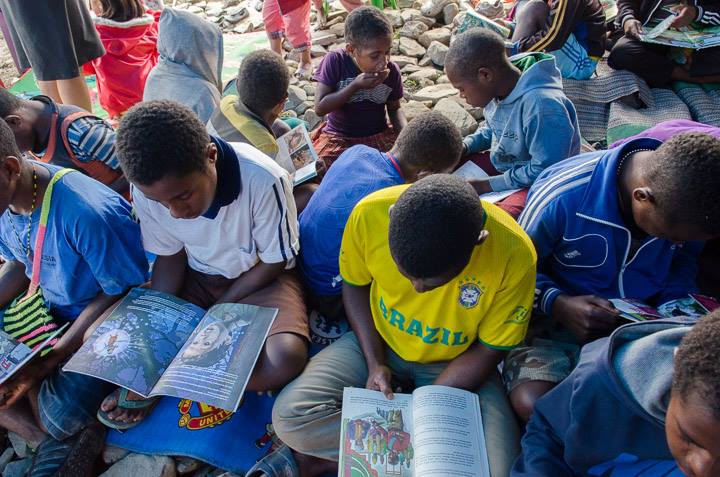 Sebagai seorang social entrepreneur (wirausaha sosial), saya melihat ada banyak sekali potensi dimana sektor pariwisata dan sektor pendidikan saling bersinggungan. Sebagai pendiri Taman Bacaan Pelangi, saya ingin berbagi pengalaman mengelola yayasan nirlaba di bidang pendidikan yang bertujuan untuk mengembangkan kebiasaan membaca anak-anak serta menyediakan akses buku bacaan anak-anak di daerah terpencil di Indonesia Timur.
Saya sering traveling ke berbagai daerah pelosok di Indonesia Timur. Sejak didirikan pada 2009, Taman Bacaan Pelangi kini telah mendirikan lebih dari 100 perpustakaan yang tersebar di 18 pulau di Indonesia Timur.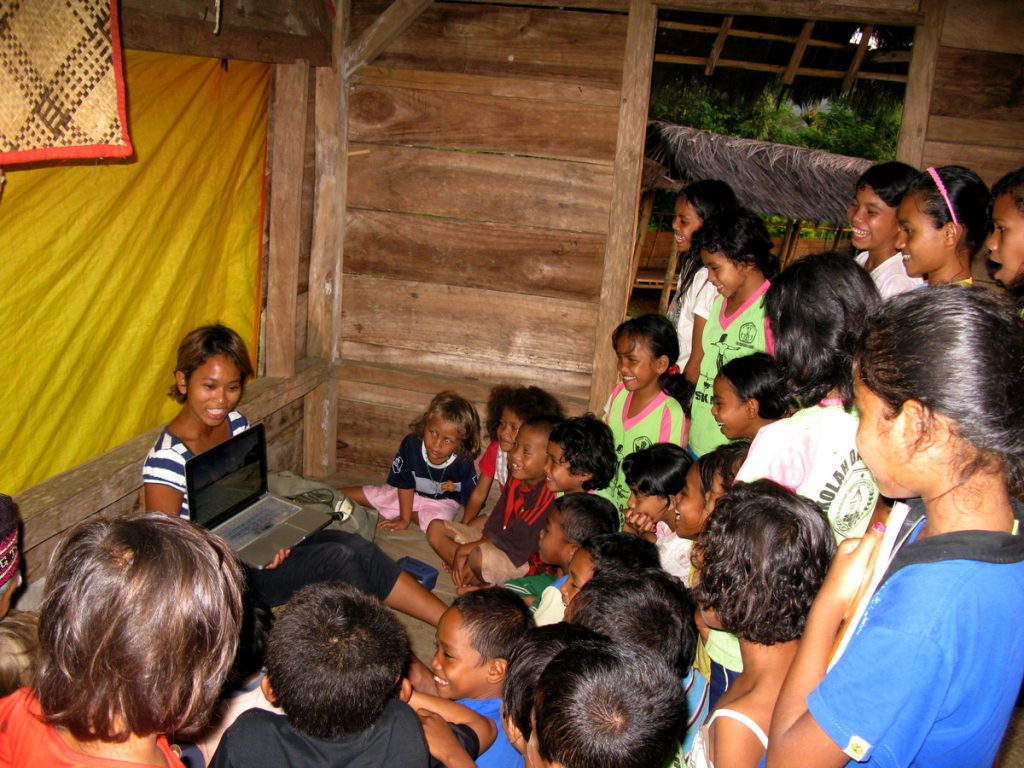 Saya melihat Indonesia Timur memiliki potensi pariwisata yang luar biasa. Pantai-pantainya yang berpasir putih dan alam bawah lautnya yang sangat indah. Dikaruniai terumbu karang serta berbagai species ikan merupakan harta tak ternilai yang kita miliki.
Dari pengalaman traveling ke-41 negara di dunia, saya melihat ada banyak social enterprises yang membantu peningkatan perekonomian masyarakat desa. Hal ini membuat saya berpikir untuk menciptakan sebuah social enterprise di bidang travel yang memiliki misi sosial. Akhirnya, saya mendirikan Travel Sparks.
Travel Sparks merupakan social enterprise pertama di Indonesia yang mengusung spirit "Travel with A Cause", dimana seluruh profitnya disalurkan untuk Taman Bacaan Pelangi.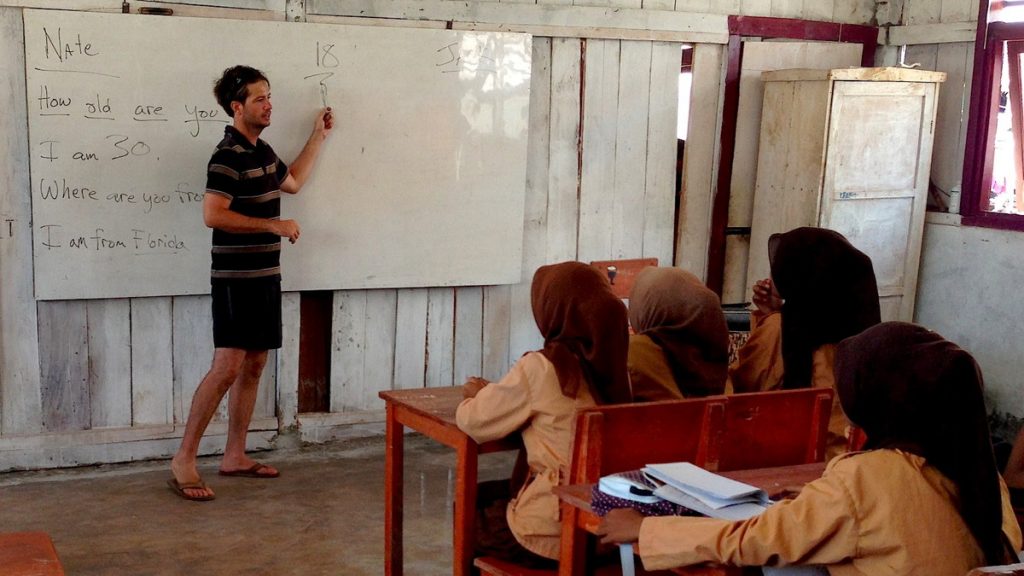 Yang membuat Travel Sparks unik, social enterprise ini bekerja seperti B-Corps, dimana semua yang terlibat adalah masyarakat setempat. Travel Sparks pun memberikan fee/upah yang lebih tinggi kepada tour guide (pemandu wisata), supir, dan lain-lainnya dibandingkan dengan fee standar yang ada di pasaran atau dibandingkan dengan yang ditawarkan oleh travel agent lainnya.
Mengapa kami memberikan upah lebih tinggi? Karena Travel Sparks ingin mereka yang bekerja di industri ini mendapatkan penghasilan tambahan, sehingga mereka dapat menjamin anak-anak mereka mendapatkan pendidikan yang layak, mampu membeli peralatan sekolah, dan lain sebagainya.
Elemen pemberdayaan masyarakat sangat kental dan menjadi salah satu elemen penting di Travel Sparks.
Dengan mendirikan Travel Sparks, saya ingin mengedukasi wisatawan agar mereka tidak hanya menikmati liburan ke destinasi wisata yang indah di Indonesia dan mengabadikannya dengan foto-foto cantik, lalu mengunggahnya di media sosial saja. Namun mereka pun dapat memberikan kontribusi positif kepada masyarakat setempat. Hal inilah yang membuat pengalaman liburan mereka lebih memorable dan bermakna.
Wisatawan yang berlibur menggunakan jasa Travel Sparks akan memiliki peluang untuk menginspirasi anak-anak yang ada di kampung-kampung pelosok di berbagai lokasi perpustakaan Taman Bacaan Pelangi. Mereka bisa berbagi ilmu, cerita, sharing tentang profesi, negara tempat asal mereka, dan lain sebagainya. Berbagai kegiatan kerelawanan dilakukan sesuai dengan talenta masing-masing wisatawan di perpustakaan-perpustakaan Taman Bacaan Pelangi.
Profit dari Travel Sparks disalurkan untuk Taman Bacaan Pelangi.
Dengan demikian, yayasan ini tidak bergantung 100% dari donasi dan bisa lebih sustainable (berkelanjutan) dari segi finansial.
Travel Sparks menyediakan pengalaman liburan yang bermakna melalui trip yang dipenuhi dengan pengalaman mengesankan, menikmati kebudayaan setempat, sambil meninggalkan jejak positif, dan berkontribusi di bidang pendidikan untuk anak-anak dan masyarakat setempat. Sudah siapkah kamu membuat perjalananmu lebih bermakna?
Nila Tanzil menjadi pemantik IDE untuk Sub-Tema 6 IDF 2019: Membina Para Pelaku Usaha Sosial.
Punya ide untuk usaha sosial di Indonesia? Silakan tuliskan tanggapan melalui kolom komentar atau kirimkan IDE Anda dengan format blog/ artikel, vlog, atau infografik melalui Pengajuan Proposal IDF 2019. Ide akan dipublikasi pada situs web IDF dan sebagian akan dipilih untuk dipaparkan pada Pasar Ide dan Inovasi.
Komentar terpilih dan Ide terpopuler akan mendapatkan suvenir dari Du'anyam. Kirimkan Idemu segera!
Nila Tanzil merupakan pendiri Taman Bacaan Pelangi. Dia sangat passionate terhadap advokasi peningkatan kemampuan membaca anak dengan fokus daerah tertinggal di Indonesia Timur. Ia seorang profesional dalam bidang komunikasi dan telah bekerja di perusahaan multinasional di Indonesia dan Singapura, serta sebuah LSM terkemuka di Indonesia. Nila banyak menerima berbagai penghargaan atas upayanya menumbuhkan minat baca di Indonesia Timur, salah satunya adalah "10 Inspiring Women 2015" versi Forbes Indonesia.