(China Travel Blogger trip, November 27 – December 5, 2013)
November 29th, 2013.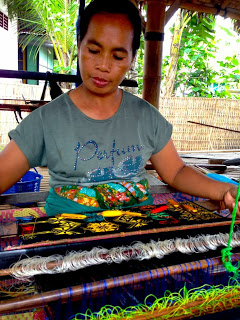 Indonesia
is famous for its rich culture and diversities. Every area in Indonesia has its own traditional costumes, including "songket", sarong, batik, and many more. Like some other islands in Indonesia, Lombok also has its own traditional craft of weaving or "songket". One of the places in Lombok that was known as a "songket" producer was Sukarara Village.
Sukarara Village is a tiny village located in Village District Sukarara Djonggat Central Lombok, West Nusa Tenggara, about 25 km from Mataram or 5 km away from the town of Praya. One could visit this village by renting a car or taxi. The most interesting thing from this village was most of the women here worked as a weaver and they have learned the skills since the early age. Parents would pass on the skills of weaving to their young daughters to preserve their tradition and culture. Usually, they would sit at the porch, in front of their house, and weave all day long. One woman could sit for 8 hours to make a "songket" and it would take her 3 weeks to 4 weeks to complete the work. That's why the "songket" costs from Rp800,000 (around USD80) and above, depending on the design and the level of details.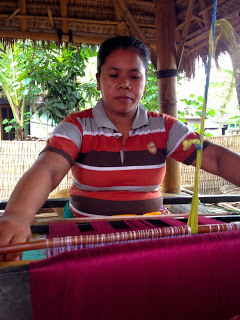 The "songket" from Sukarara Village has many designs. The
traditional pattern would feature designs of their traditional houses and barns, as well as gecko figures (I had no idea why would they pick a gecko as their pattern!). As for the raw materials, they used cotton, silk, gold and silver silk threads. For the colourings, they used natural colours such as reddish brown colour from mahogany, light brown from teak trunks, brown from seeds, dark brown from rotting banana stems, purple from mangosteen peel and many more. And "songket" from Lombok was popular for its bright colours.
In Sukarara Village, one could also learn how to weave a songket. It was pretty complicated. I have seen a weaving process many times in different areas of Indonesia and also overseas, but until today, I still couldn't get my head around it!
Apart from learning to make a "songket", visitors could also try dressing up as the "Bride & Groom" from Lombok. This was so much fun! And of course I wouldn't miss this opportunity for the world!
Check out my photo as a "Bride Wannabe from Lombok" ;).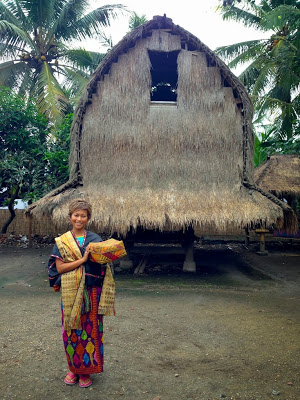 And… our fellow travel bloggers from China also had a lot of fun trying the traditional wedding costume from Sasak tribe in front of a traditional Sasak house! What a fun day!!!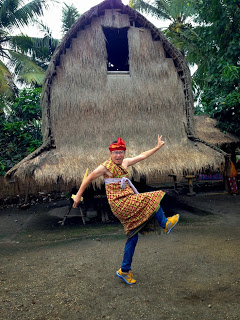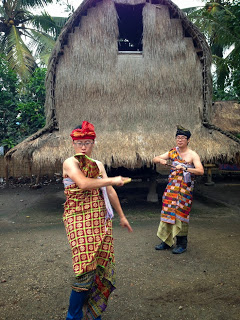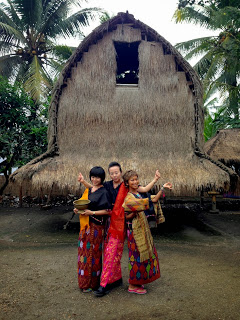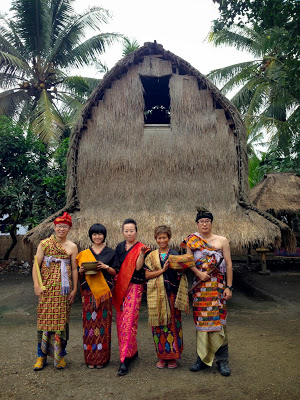 Do you want to visit Indonesia? Check out www.indonesia.travel for places to go in Indonesia.