Staying at
The Holiday Inn Express Thamrin
, Jakarta is very convenient due to its strategic location. The hotel is located right at the heart of the city, in the Sudirman, the main protocol of
Jakarta
.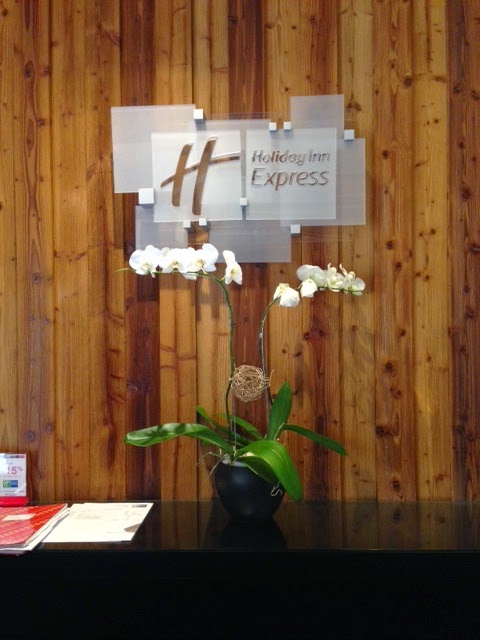 From the hotel, we can walk to the big shopping malls such as Grand Indonesia and Plaza Indonesia. Nice! It's also a stone throw away to the "Welcome to Jakarta" statue with its colorful fountain at night. Perfect location for those of you who haven't been to Jakarta and want to taste a bit of city life.
I spend two nights at the hotel, sleeping on a comfortable bed with its different types of pillows – firm & soft ones. The room is equipped with a closer, desk table, bathroom, TV, and.. free wifi for 24 hours! The latter one is very important. It's always handy to have an internet connection wherever you're away from home. Plus, the fact that it's free is making my stay even more convenient!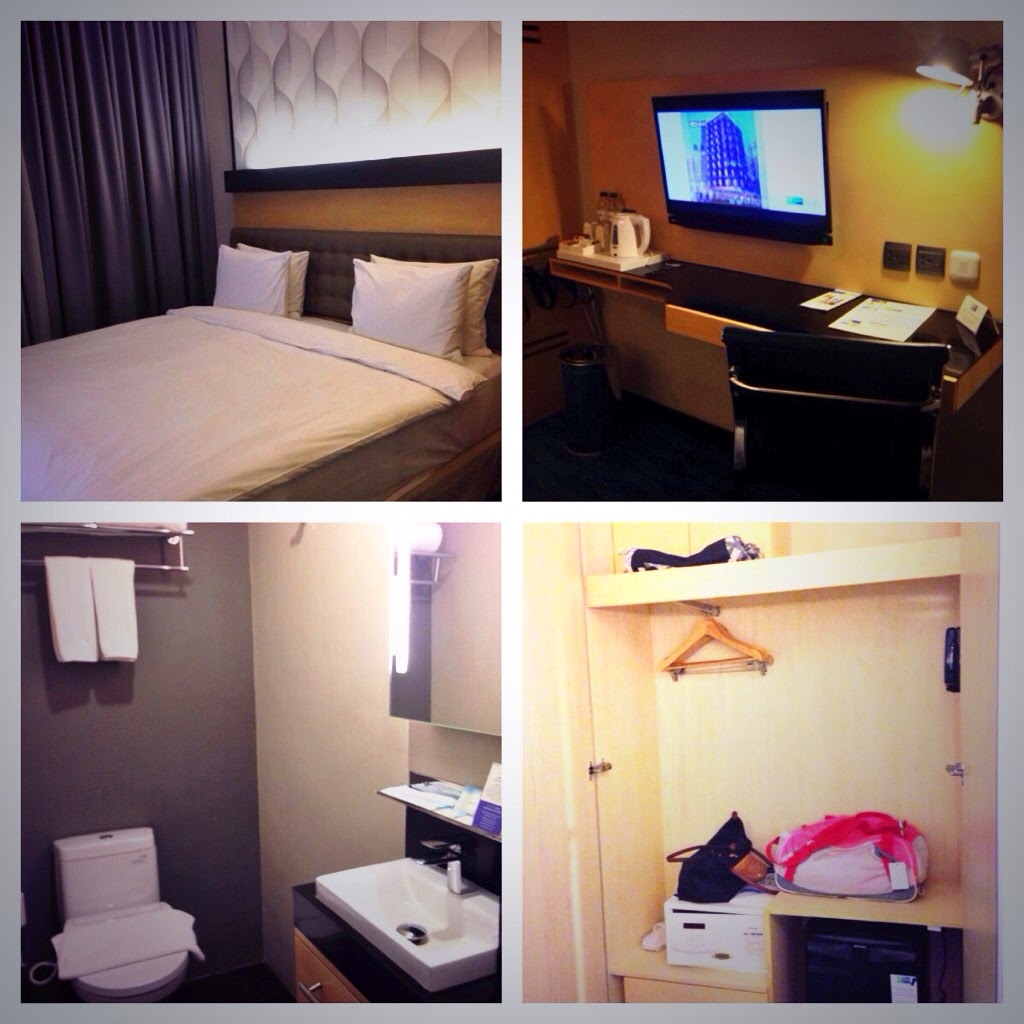 At night, I get hungry easily (yes, I'm 9 months pregnant!). Even though the Holiday Inn Express Thamrin doesn't have an in-house restaurant to order food, they prepare a list of restaurants where we can just call and order for delivery. Easy! I also go downstairs to the lobby's mini bar to check out what they have there. Apparently, there are plenty of snacks (including cup noodles!) and some caramel & chocolate pudding that has easily become my favorite! OMG. It's so tasty! Perfect to end the night before I go to sleep. Tummy's happy 🙂
On the second day, I start my day with healthy breakfast provides by the hotel. Strawberry yoghurt and some fruit slices. There are plenty of menu to choose, ranging from fried noodle, omelettes, mixed vegetables, etc. Also a selection of pastry and cereals. Yum! They also have something for travellers who have no time to have breakfast in the hotel, called "Grab n Go" in which we can choose the meals we want and drinks and have them take away! Voila! Perfect. Sometimes when we travel, we have limited time and that leaves us only a small window to have breakfast. I even sometimes skip breakfast when I travel, especially when I have to catch sunrise or scuba-dive very early in the morning. So, this "Grab n Go" definitely comes handy for travellers!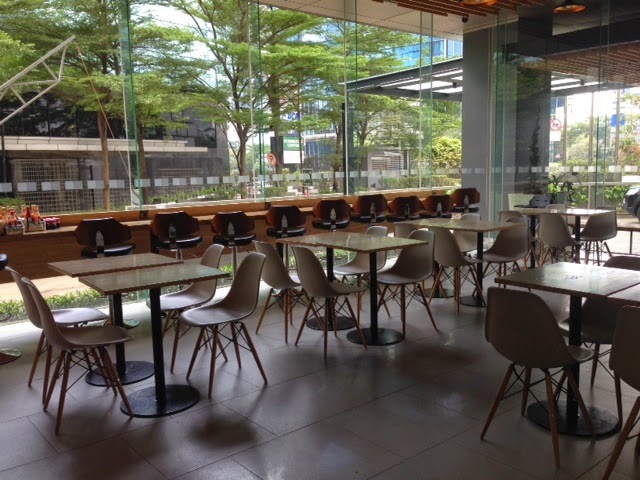 After breakfast, I check out the laundry room. Apparently, we can do our own laundry only by buying a token worth of Rp 50,000.- (less than USD 5)! Load the whole laundry machine with our dirty clothes, spin & dry them. We can even iron them ourselves. Voila! It really makes me feel at home :D.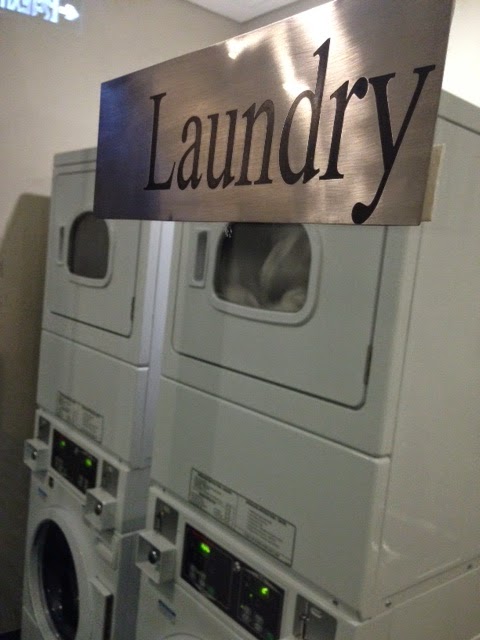 For those of you who love going to the gym, not to worry! The hotel has a gym with enough equipments for your daily exercise! Yeah!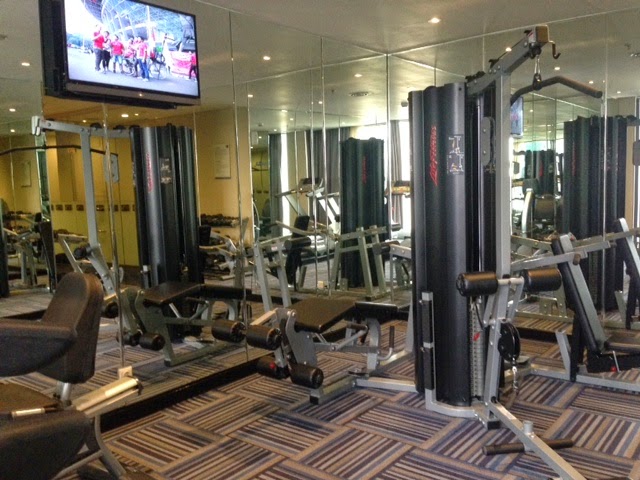 I have to say this hotel has pretty much everything we need. It's perfect especially for business trips since the price is affordable, location is very strategic, and it has all the practical things we need.
On November 20th, 2014, the Holiday Inn Express held a Comedy Night featuring six stand-up comedians, Arief Budiman, Adjis Doaibu, Rachman Avri, Panca Atis, Candra Mukti and Reza Tama, who entertained guests with their jokes about "Gak Smart Banget" and "Wow Smart Banget" travel experiences. All of them successfully made the guests laugh out loud! What fun evening!! You can check out the video of the event below:
So, what do you think, guys? Funny, isn't it? 😉