Sumbawa is a large island to the east of Bali and Lombok. It's part of West Nusa Tenggara region and the area is still very rustic, quiet, far from touristy! It's definitely a hidden gem considering there are actually drop dead gorgeous beaches here.
Sumbawa is also known as "Surfer Paradise" for those who love surfing. Surfers love the great waves and sandy white beaches. So, if you're a surfer and love quiet places, you'll definitely fall in love with Sumbawa.
The most famous and most visited beach is Sekongkang. The surfing spots are known as Yoyo and Scar Reef. However, if you're not a surfer and still want to sunbath on the white sandy beaches, then you might want to visit these two beaches below:
Maluk Beach
I am very surprised when I get here, I find no one on the beach! This place is very pretty with its long stretched white sandy beach and blue water. No trash whatsoever. It's definitely a special place. Can you imagine being on this beach with alone your partner and with nobody else around? Ohhh.. heaven on earth!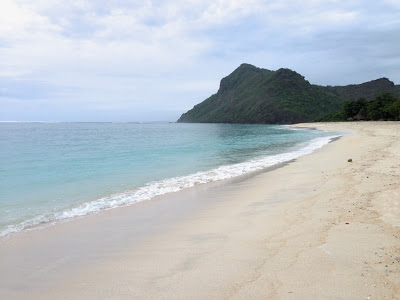 How to get here?
From Tano Harbour, you can rent a car for 1.5 hour. The price is around 40USD/day includes driver.
Alternatively, you can depart from Kayangan Harbour to Benete Harbour, then take a speedboat. The price is around 10USD.
Jelenga Beach
This is another beach that makes me want to stay here forever. Jelanga Beach also has white sand, turquoise water, super clean, and… nobody around! I walk along the beach and enjoy stepping on soft powdery sand. This place is just amazing. I wish I can stay here longer and just spend my day laying on the beach, reading my favourite book and jump to the turquoise water once in a while. That'll be my definition of a perfect day :).
On the way to Jelenga Beach, there are two horses crossing the road. Whoa! Something that we never see in big cities! Not only that, after spending a few hours on the beach, on my way back to the place where I stay, there is a monkey jumping from one tree to another… also on the road! OMG. That is so cool. Later on, I see more monkeys hanging out in the street. Freakin' awesome.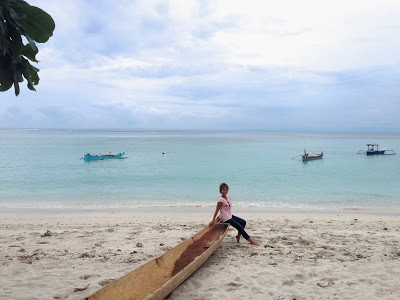 So, travellers, if you're longing for a place that's still untouched, not touristy and beautiful, then West Sumbawa could be your option ;). And you can have a beautiful white sandy beach all for yourself! Isn't life beautiful? What else can we ask for? 🙂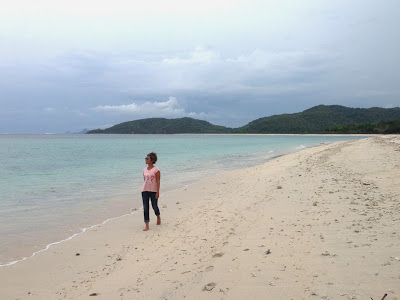 My trip to West Sumbawa is memorable, not only because of these two virgin beaches, but also seeing two horses crossing the road, monkeys in the street, fat buffaloes and cows everywhere – walking slowly like nobody's business, all of these make this trip unique. Being a city girl, I always embrace unusual things that I've never encountered in a big metropolitan city like Jakarta.
Horses, buffaloes, cows, monkeys, birds… bring them on!