(China Travel Blogger trip, November 27 – December 5, 2013)
China is one of the top five target market for Indonesia's tourism industry. As mentioned by the Director General of Tourism Marketing, Ministry of Tourism and Creative Economy Republic of Indonesia, Esthy Reko Astuty, Indonesia hopes to reach 2 million visitors from China coming to Indonesia and vice versa in 2015. "This year, our target is 750,000 visitors. Next year, we hope to reach 1 million visitors. And in 2015, we hope to reach 2 million visitors from China to Indonesia and also from Indonesia to China. Both governments have signed an MoU agreement to help reach this target".
As part of the efforts to increase a number of tourists coming to Indonesia, the Ministry of Tourism and Economy Creative of Republic Indonesia invites four well known travel bloggers from China to visit four destinations in Indonesia. Those destinations are Yogyakarta, Lombok, Komodo National Park and Bali. The whole trip takes 12 days, from November 22nd to December 5th, 2013.
I'm so excited to join this trip, even though I can only join for 8 days from November 27th to December 5th, 2013 due to my other travel schedule. But, this is much better than last year. Remember last year the Ministry arranged an International Travel Bloggers trip for 2 weeks and I could only join in the weekend for 3 days in Mount Bromo because I couldn't take that many leaves from work? But this time is different! 🙂 I'm so happy to have the opportunity to meet all these travel bloggers, including these four ones from China!
Let me introduce you to them:
1. Yoyo. a famous traveler in China with more than 1million followers on her social media! She's very fancy and stylish. She also loves taking photos. A very nice lady :). For those who can read Chinese, you can read Yoyo's adventure in Indonesia here.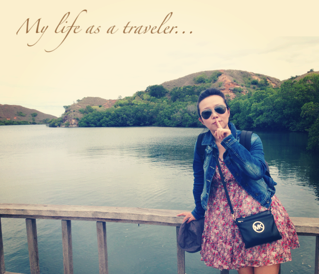 2. Pan Pan. A very cute and girlie traveler! She's very funny, too! Pan Pan has published two books in China, which are a travel book and a cook book. She enjoys traveling and also love cooking. She always has cute facial expression every time we take pictures of her. And oh… Pan Pan is a shopaholic, too! She buys so much stuff from Indonesia during this trip. "Oh, I have so much fun spending money! Hahaha.. ", she says with a big smile on her face. If you want to see Pan Pan's photos on her weibo, check it out here.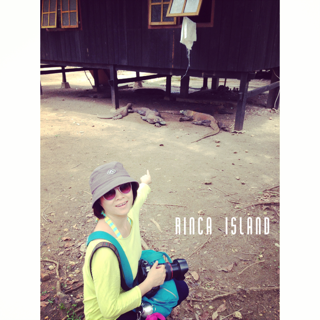 3. Fan. A traveler that has the best laugh among all of us. He has been to Indonesia before and has visited Yogyakarta, Bali and Jakarta. He speaks good English and actually has an identical twin brother who is also a travel blogger! He is also very expressive when seeing funny photos or stuff. His laughter makes us laugh and it makes this trip so much fun. Read his stories in Indonesia here.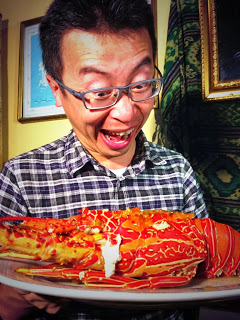 4. Da Jiang, a professional photographer who is the calmest among the other three China Travel Bloggers. Sometimes we have to look for him, because he gets separated from the group and apparently he's busy taking photos of a tree or flowers. During this trip, Da Jiang finds his new hobby, which is… snorkeling! Yeah!!! Check out his beautiful photos here.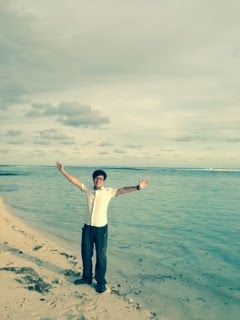 I have so much fun traveling with them. They're sooo funny! We laugh all the time. And just like Indonesians, they also love having their pictures taken.
Welcome to Indonesia, Yoyo, Pan Pan, Fan and Da Jiang!!
ps: Do you want to travel to Indonesia but don't know where to go? Check out www.indonesia.travel for places to go ;).