Visiting Cape Town would not be complete without sipping wine in a vineyard! Agree? 😉
I have the privilege to visit La Petite Ferme, a fancy winery set amongst vineyards on a working wine farm. The place itself boasts magnificent views overlooking the Franschhoek Valley. The restaurant has a relaxing ambiance. It gives you a cozy feeling, making you feel like you're on a retreat!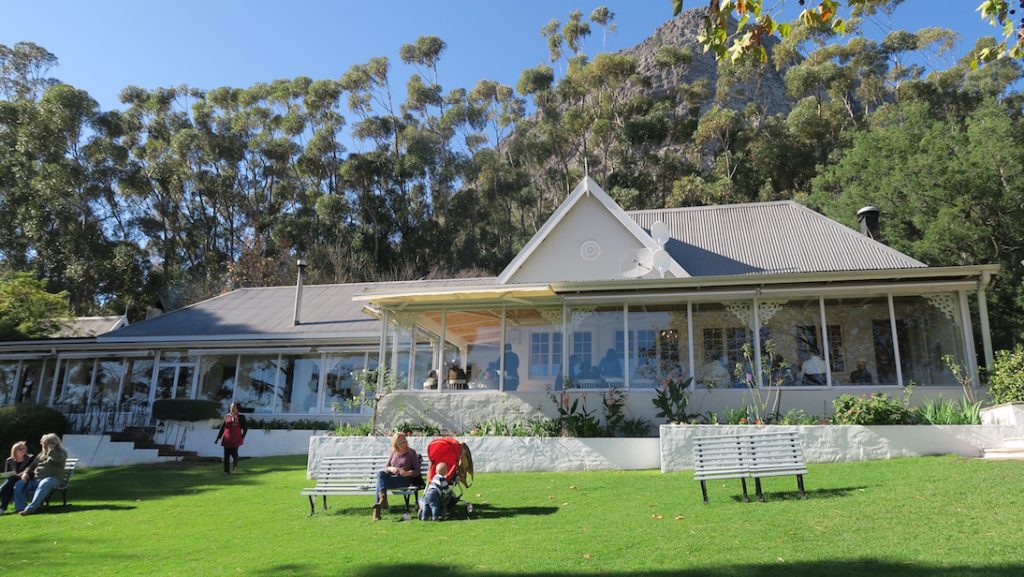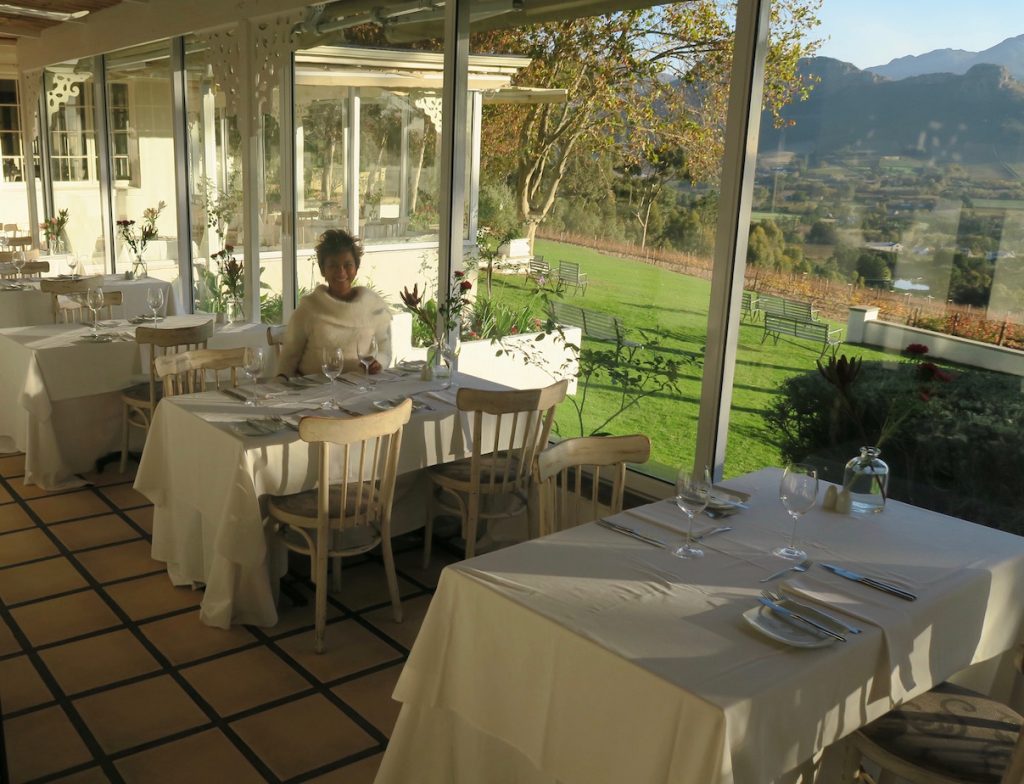 My favorite part is actually… the backyard.. err.. the vineyard itself! Oh.. the scenery around it is just… amazingly beautiful!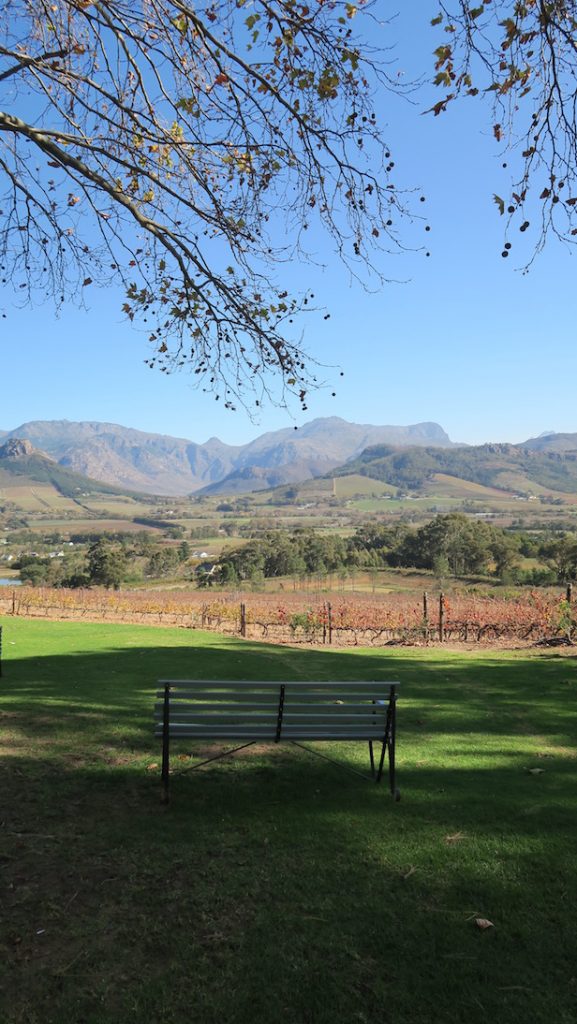 Gorgeous, isn't it?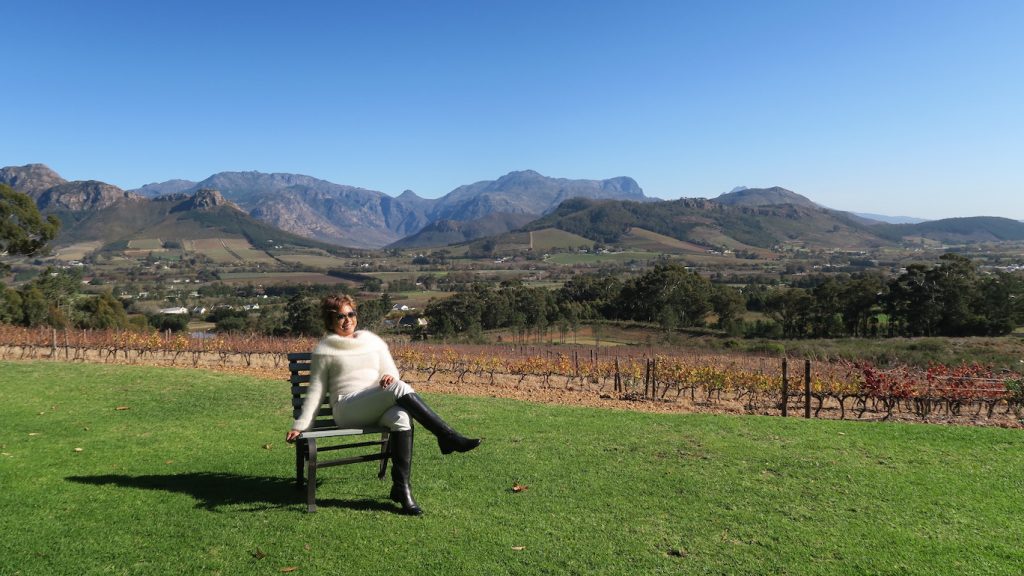 And how about the wine and the food?
The wine, of course it's good :). And the food… even better! 😀 No, seriously.
For starter, I choose this mouth watering hannepoot poached pear, served warm with gorgonzola, walnut and rocket. I'm a big fan of blue cheese, so this starter is perfect!!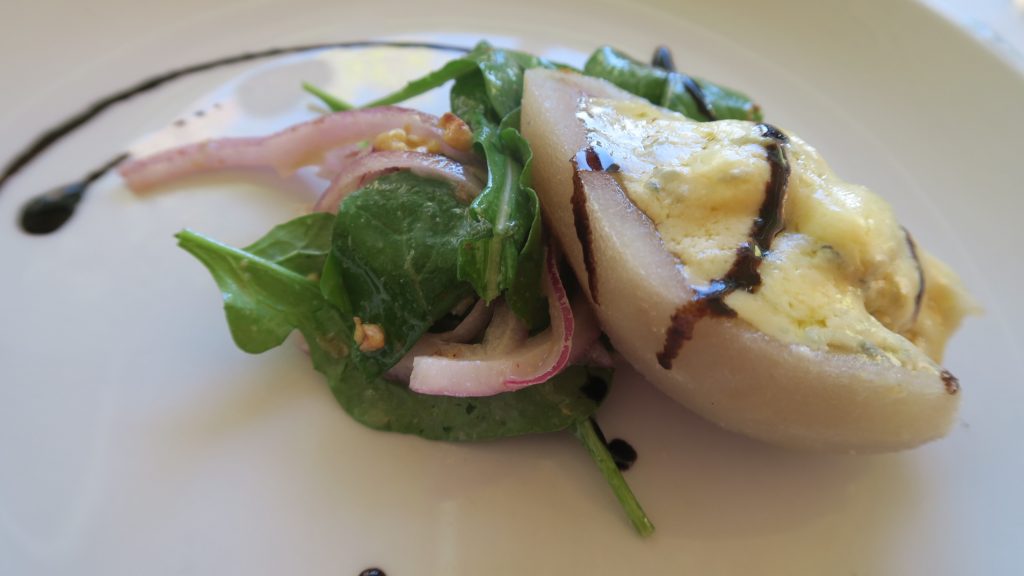 For main course, since I'm a vegetarian, I choose Baked Tortilla Wrap stuffed with spicy beans, baby spinach and brie with guacamole, tomato sauce and sour cream.
Is it tasty? Hell yeah, baby! 🙂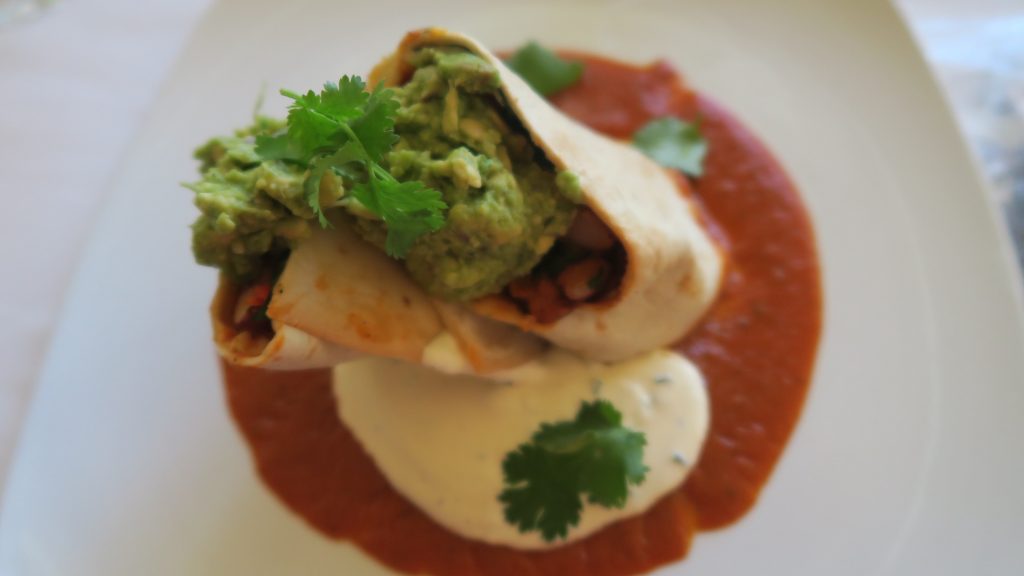 As for the dessert, I try the Muscavado Tonka Bean Creme Brulee with an orange mojito salad. Usually, I'm not a big fan of caramel, because it's too sweet. But this one, since it serves with an orange mojito salad, the caramel is no longer too sweet for my standard. I like how the chef combines the creme brulee with this "orange mojito salad". It's smart.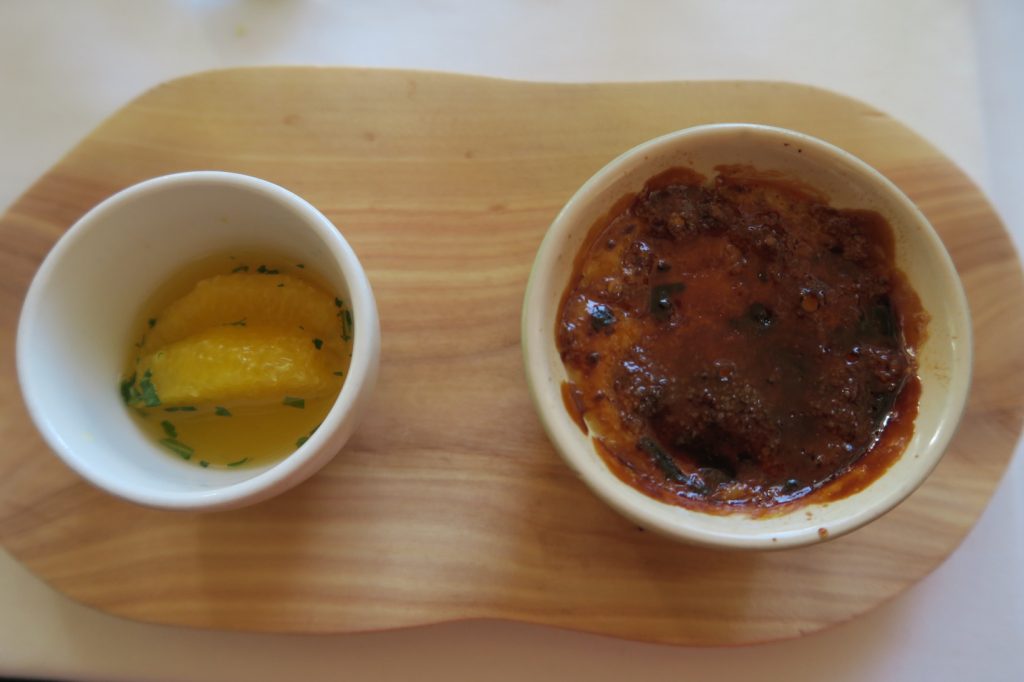 After having a three course meals, how about burning some calories by walking around the vineyard? The sun shines brightly. So, even though it's winter, it does not feel like it. I just love being outside, breathing the fresh winter air and enjoy the beautiful scenery all around me!