(Taiwan trip from March 7th, 2012 until March 11th, 2012)
Taipei is the capital of Taiwan and serves as the largest city in the country. I remember when I studied in Amsterdam, my best friend Wan Ting (a Taiwanese) always mentioned that Taipei was a very busy city.
I've been wanting to go to Taipei to visit her. I remember last time when I was in Hong Kong, I felt my itchy feet wanting to cross the country and went to Taipei right away, because it was already so near. But then for some reasons, I cancelled it.
That's why now I'm so excited to go to Taipei! Woohooo! I usually travel by myself and I prefer that way :), but this time, I went to Taiwan with my boyfriend, Zack :). Double Woohoo! LOL.
I arrived at Taoyuan Airport in Taipei at 3pm, then I took an "Airbus" (yes, it's called Airbus) heading to the hotel which was located at the heart of the city. After resting for a bit, we decided to start our Taipei journey by visiting Long-Shan temple, one of the oldest and most important temples in Taiwan!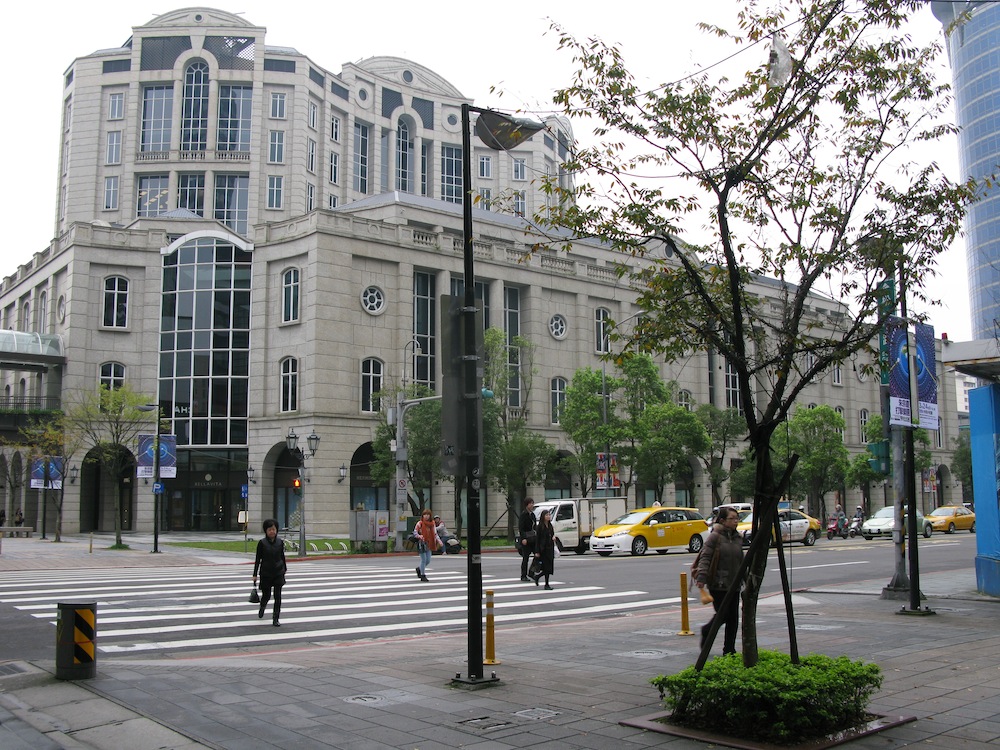 Longshan (which means Dragon Mountain) was built in 1738, but it has experienced some tough times, such as earthquake and typhoon along the way, and in the end, it was finally reconstructed again between 1919 and 1924. The temple is the biggest and most colorful one in Taipei, and always full of people, mostly local people who came here to pray and few tourists who wonder around, like me.
I couldn't believe how many people I saw in this beautiful temple! At first I thought there was some celebrations going on, but then I realized that it was "just" a daily mass and a pretty normal scene for Long Shan Temple. People really seemed to respect this temple and pray with their open hearts. They burnt some sticks on a black dome and delivered their prayers… Not only that, they also light on big red candles at the entrance of the main gate and made their wishes…
I was really impressed by the beauty and the colors of this temple. The temple complex filled with statues and some colorful lanterns with shapes like Japanese comic heroes (I wonder why??) and some animals. In front of an altar and at the entrance, there was a huge long table full of offerings from people, such as fruits, local snacks, etc. Wow.. very generous!!!
After being impressed by the temple, I continued my journey by going to the famous Snake Alley. People said that if you go to Taipei, then you should try the snake soup there! Eewww.. Scary!!! Thank God I'm vegetarian, so I could getaway with that excuse! hahaha..
Snake Alley is one of the night markets in Taipei. It has all kind of stuff, from clothes, shoes, cost play, to seafood restaurants. However, I've only seen 3 restaurants that sold snake soup! I expected that this alley would be full of restaurants selling it, but apparently it wasn't the case. I had to apologize to you that there was no picture of the snake, because taking photos was not allowed here! 🙁 booooo.. not fun! :p However, I still saw 2 big fat yellow snakes in the "aquarium" and some small soup bowls as a 'tester'. Eeeww…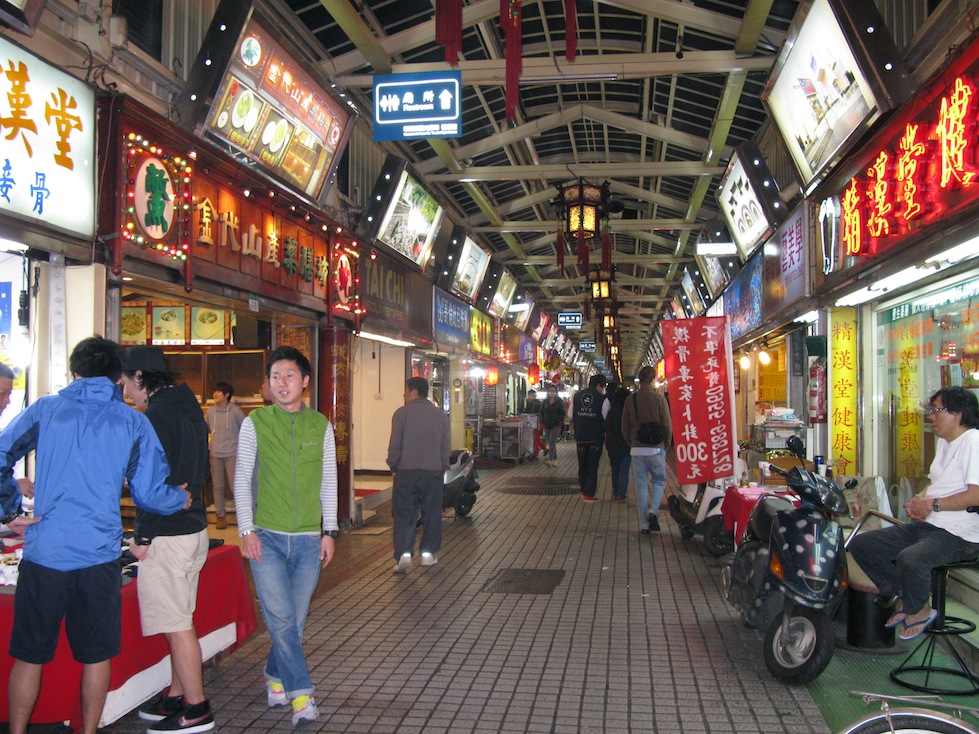 For vegetarians, I would recommend going somewhere else to eat. It was damn difficult to find something for vegetarians in this Snake Alley. I was almost frustrated and my stomach was already screaming, asking to be fed. Finally, after walking out of the Snake Alley, there was a small restaurant named "Rei Haay" and guess what…. the waitress was Indonesian!!! Wow! How lucky! Now, it got easier to order vegetarian food because I could just tell her what I wanted to eat in my mother tongue! (yes, some Taiwanese who work in the restaurants they don't speak English, so it gets even tougher to order something without meat or seafood!). Putri, her name, 24 years old, came from Kretek, a small village in Central Java. She was very happy to meet me and always wanted to chat. Perhaps she missed Indonesia so much as she had not been back for more than 2 years now. Putri was so kind to make me tasty fried rice and stir-fry morning glory… 🙂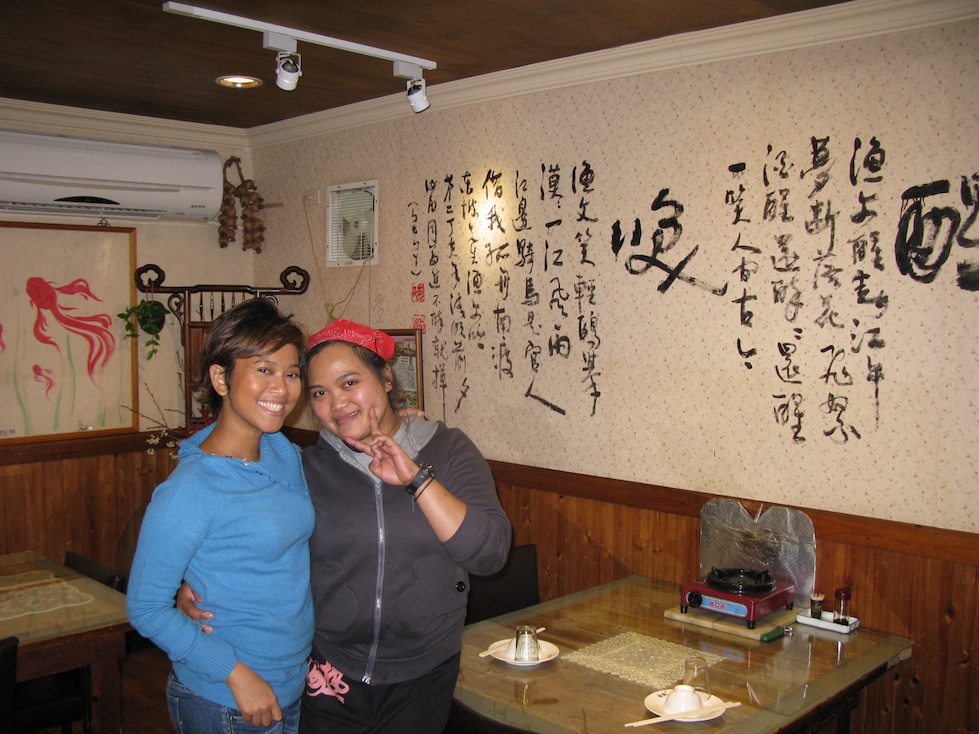 Yes, it was the perfect dinner to end my first day in Taipei!