My impressions of Pondicherry, a cute little town in India.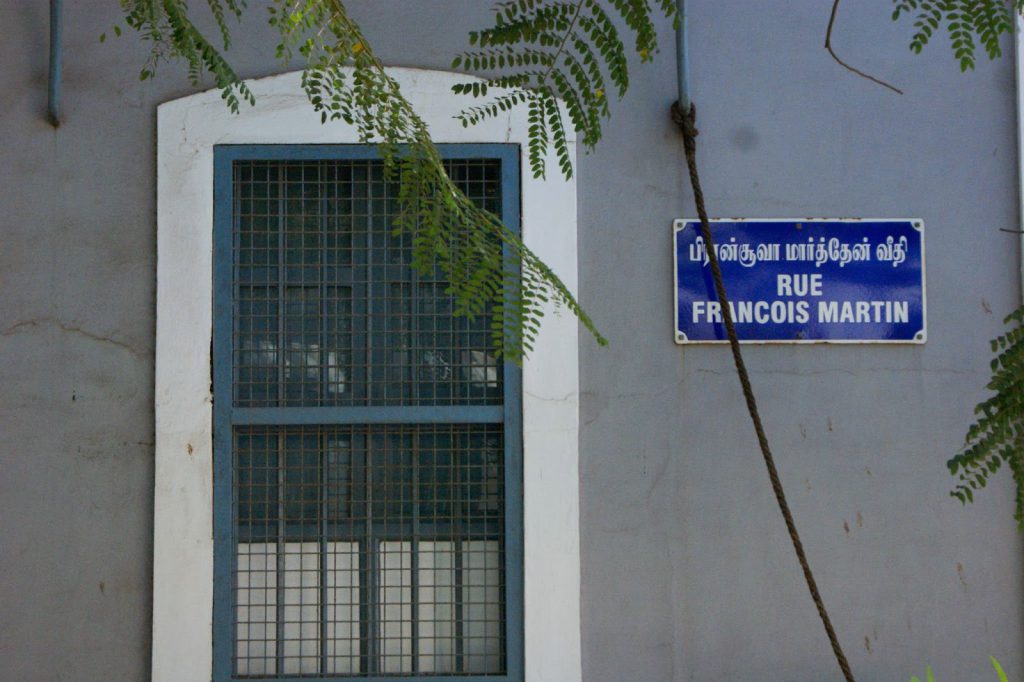 I love the French Quarter area in Pondicherry. It reminds me of being in France. The buildings, the windows, and the streets are even named in French. The cafes also sell croissants and some French cuisine.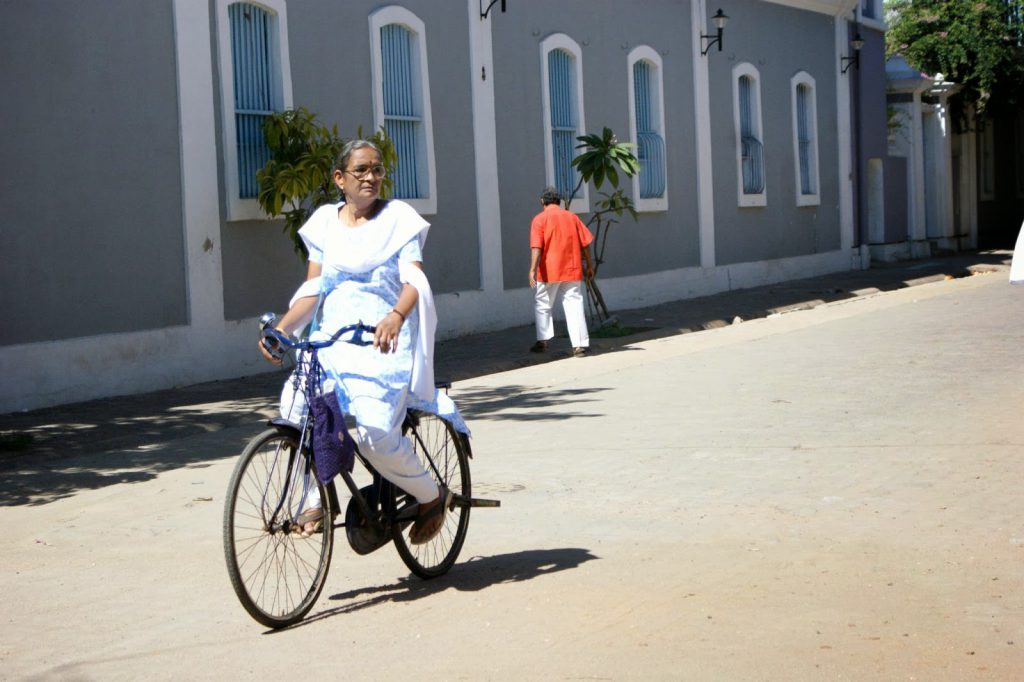 The locals love riding a bike around the French Quarter, especially the ones who live in the area. Some of them even have a basket at the front. They buy some fruits in the street corners and put those fruits into the basket. A pleasant scene that I will remember from this trip.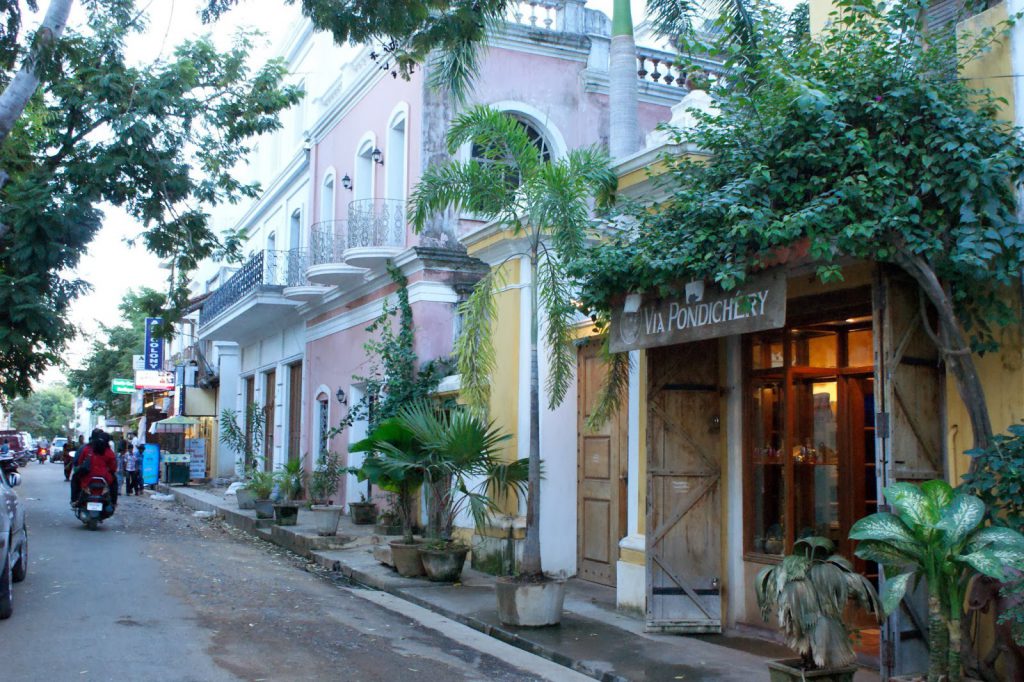 Boutiques and art shops in the French Quarter area.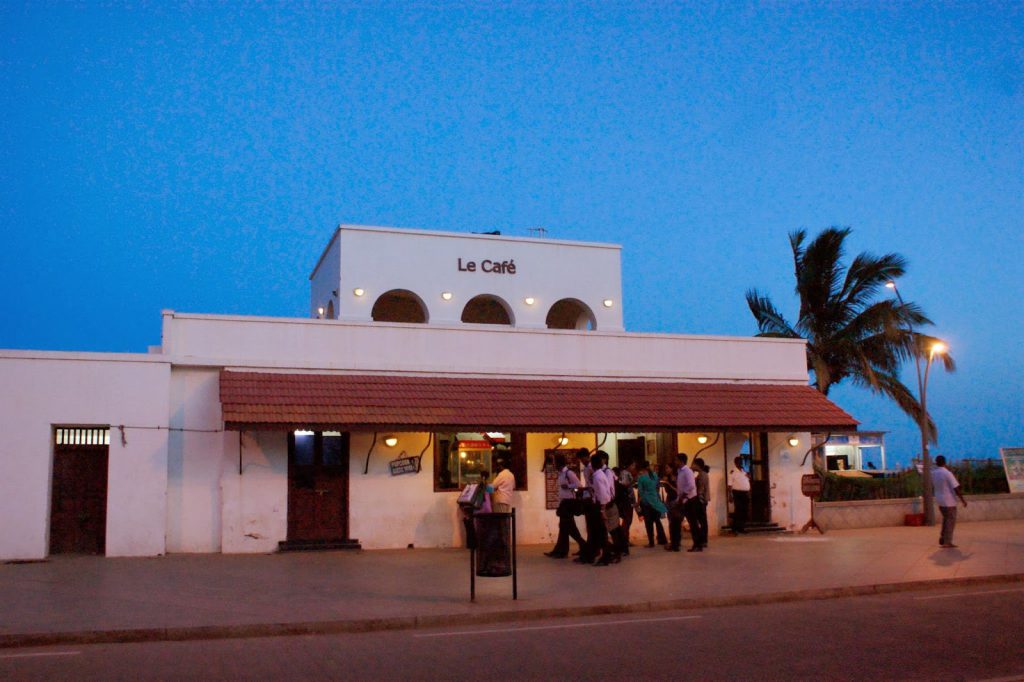 Le Cafe, a cafe by the beach. Nice 🙂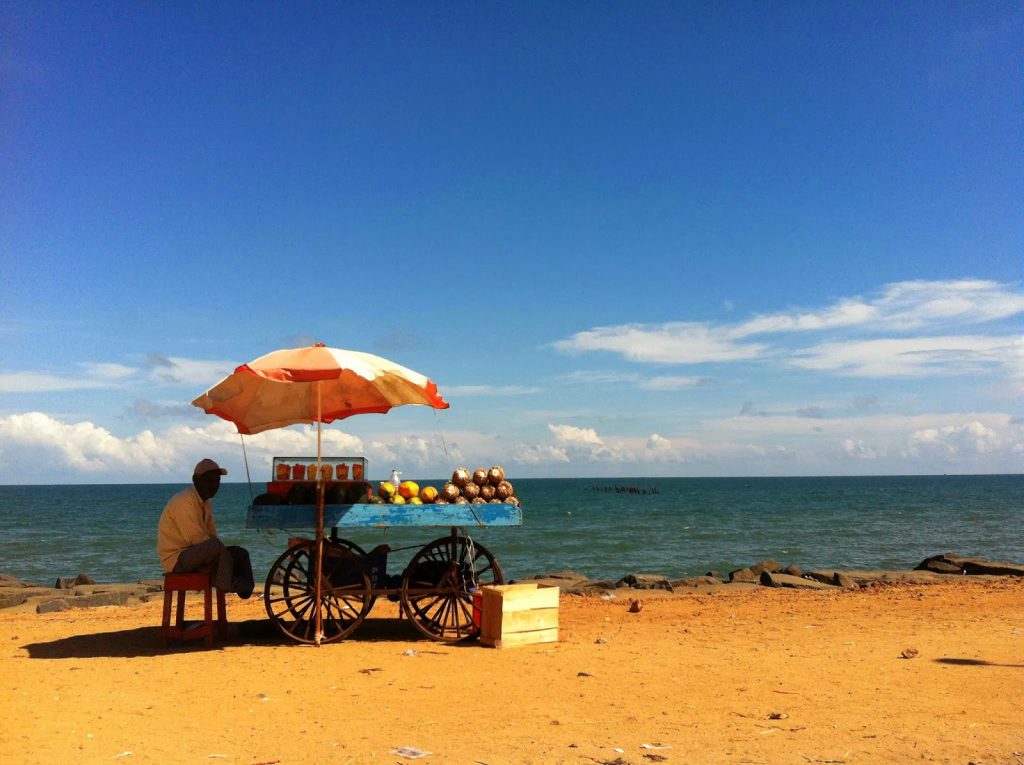 A food vendor by the beach.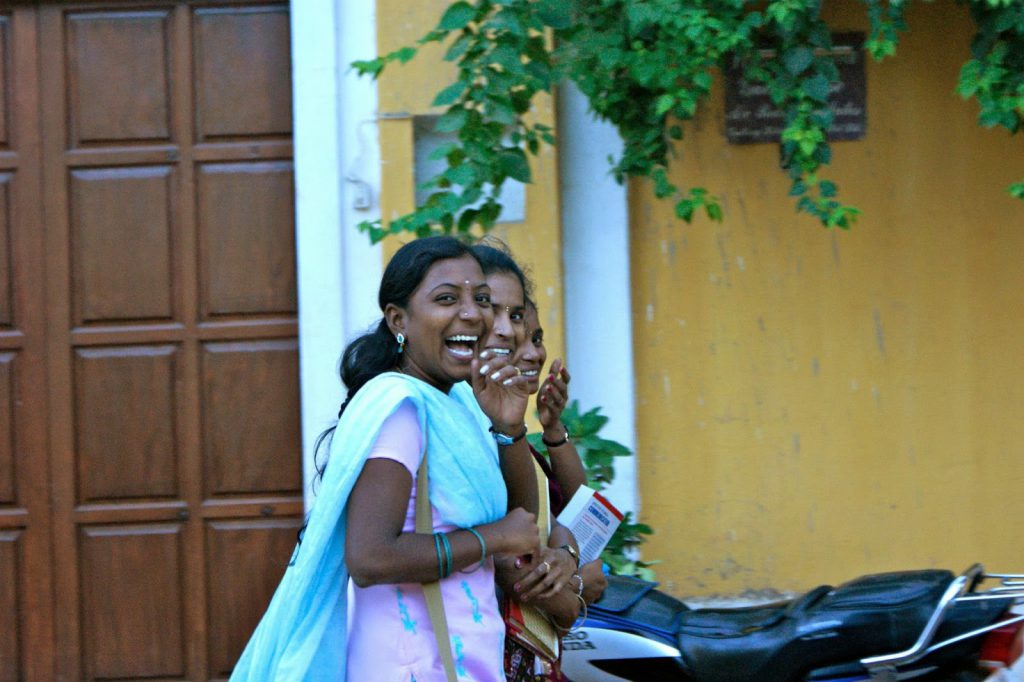 Lovely ladies wearing "sari", traditional costume in India for women, strolling down the streets.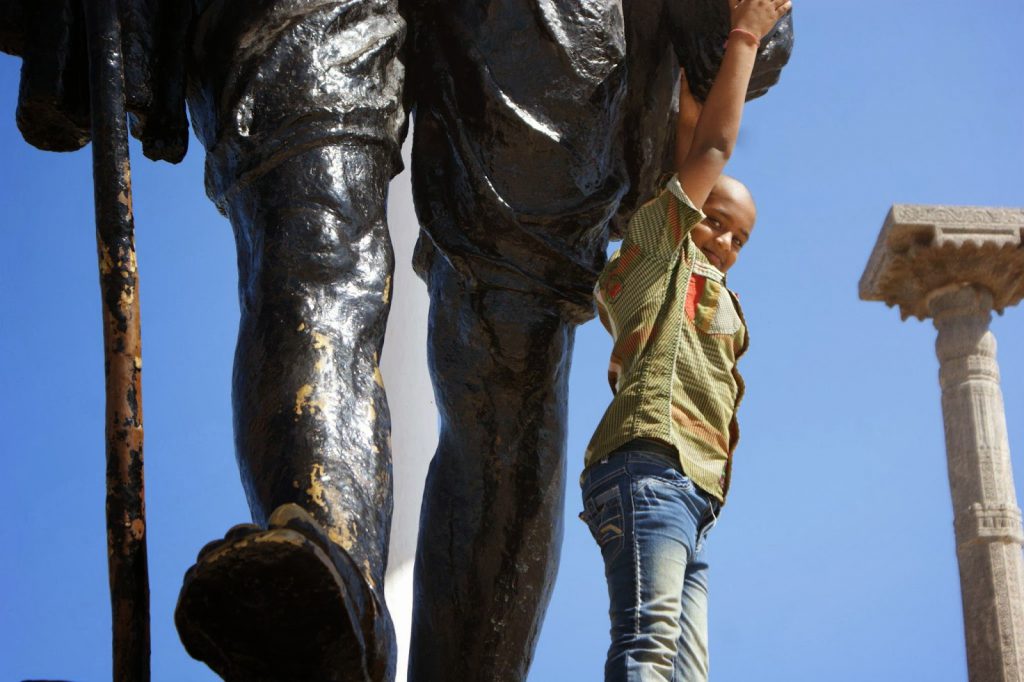 A little boy and a giant Mahatma Ghandi statue.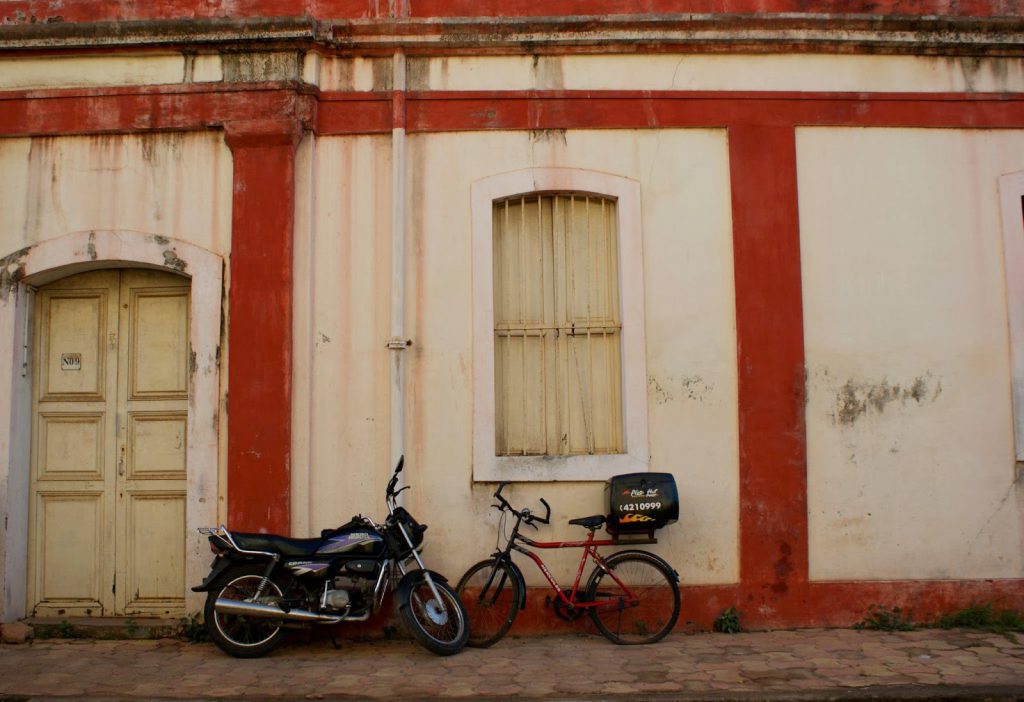 We're friends! 🙂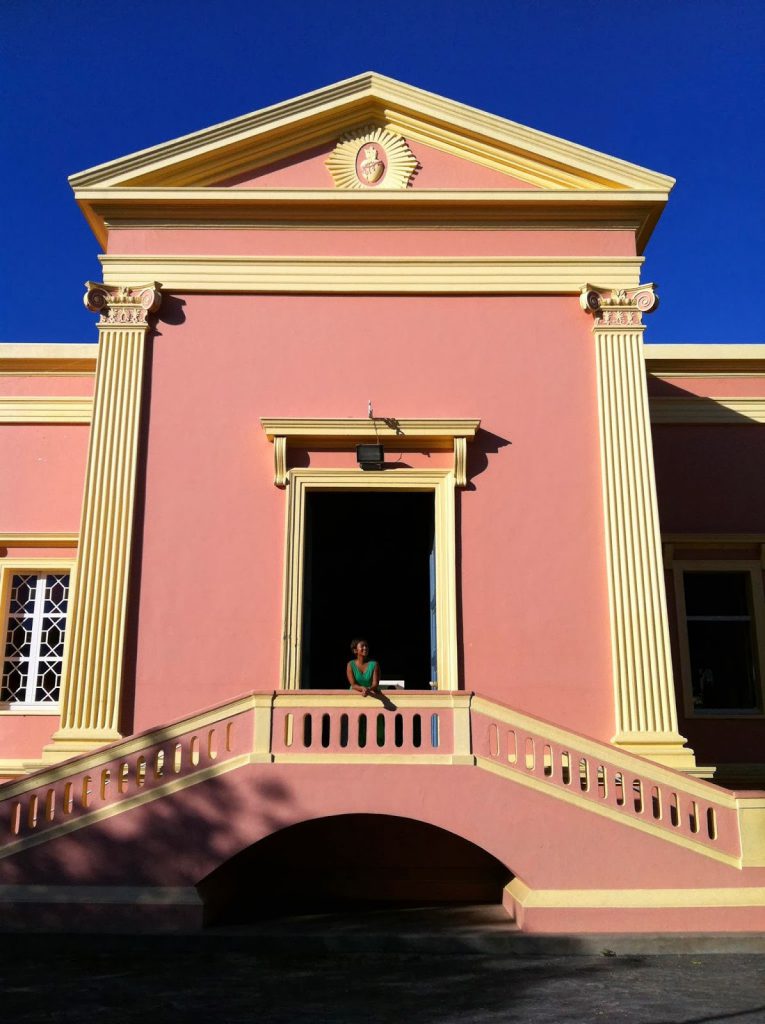 This church walls make me think of a birthday cake!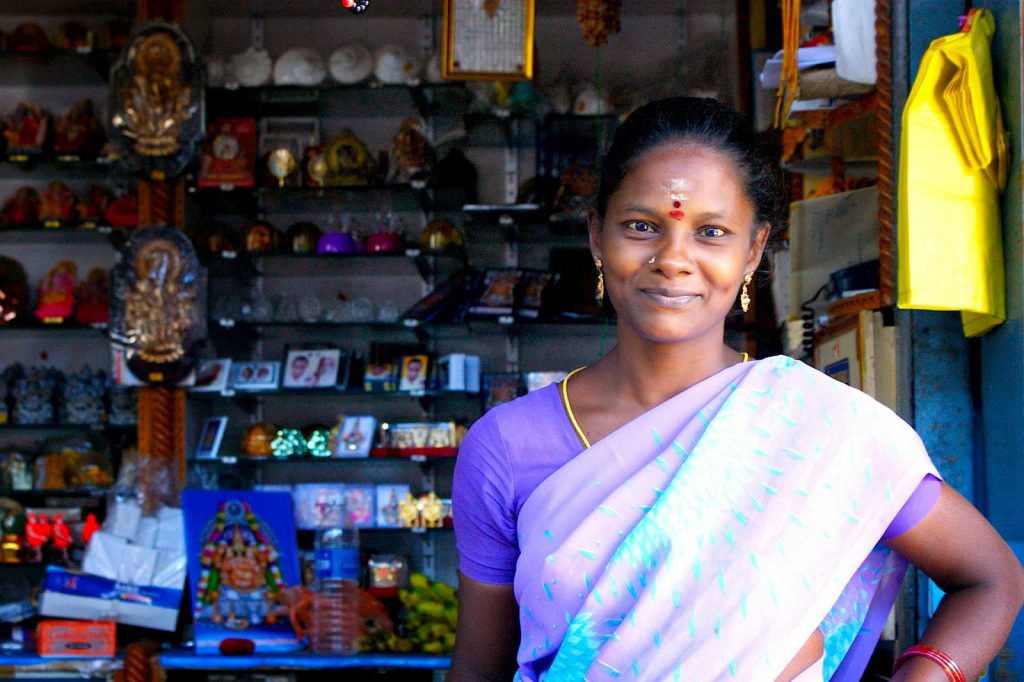 A lady and her shop.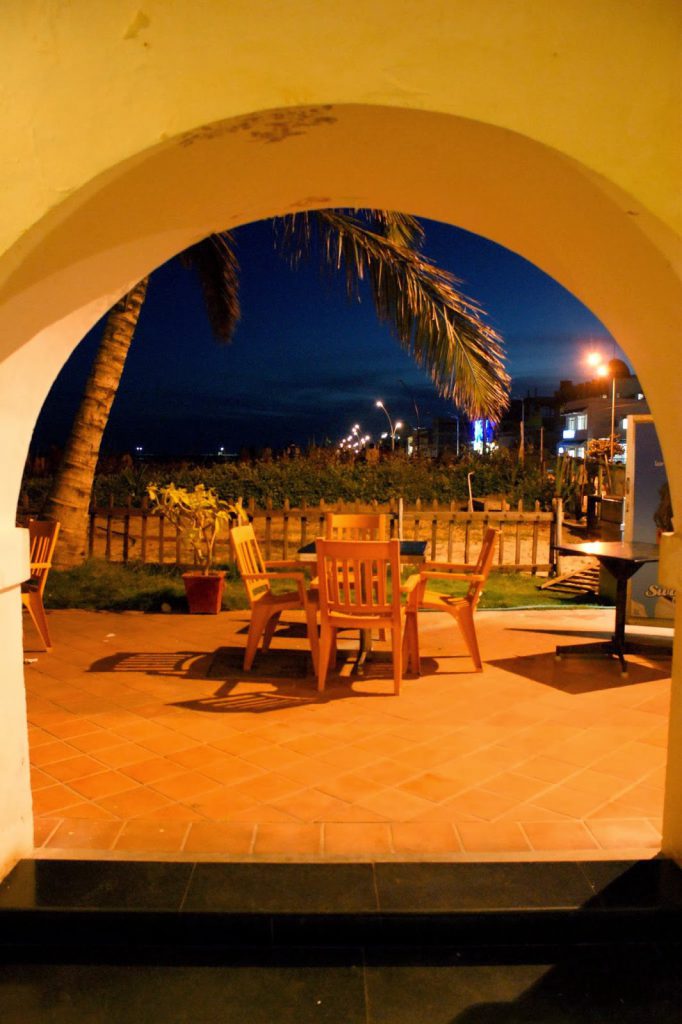 Eating French food by the beach in India. A bit odd, eh?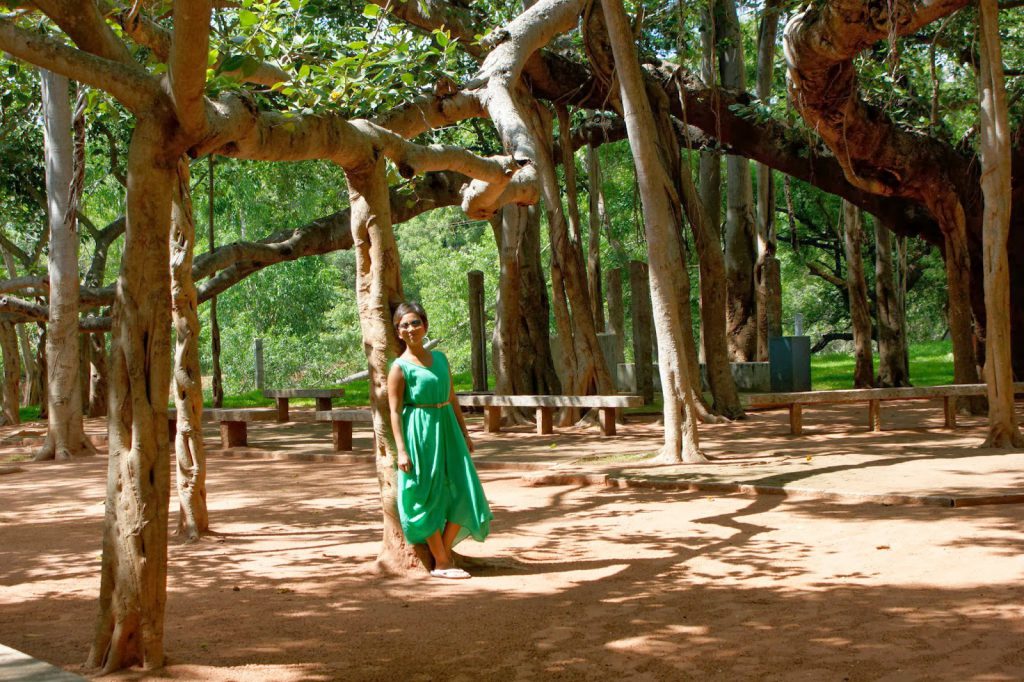 "The oldest tree" in Auroville. Check out its branches! Super cool.