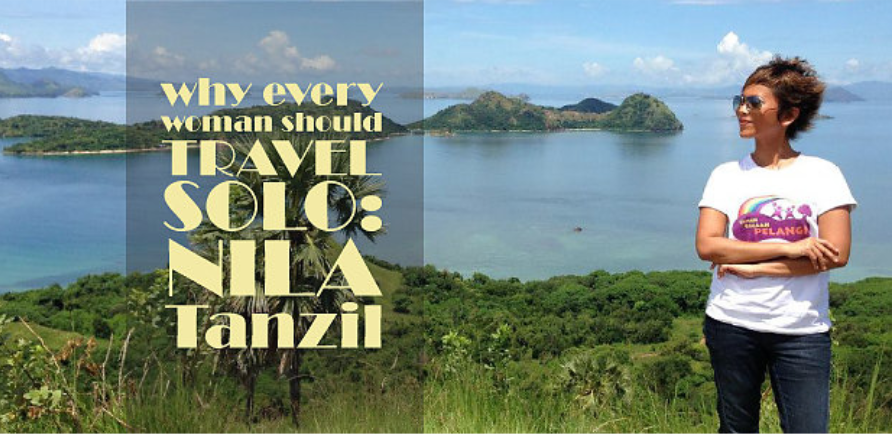 Sedunia Travel asked me a bunch of questions about traveling and why I loved solo traveling.
You can read my answers here or http://bit.ly/1fXZ47R
But… since I'm a nice person, I would make your life easier. I'll copy & paste the article, so you can just read it below ;). You're welcome! 😀
* * *
Name: Nila Tanzil
Occupation: Founder of Taman Bacaan Pelangi (Rainbow Reading Gardens)
Nationality: Indonesian
Interesting facts about yourself (bad habits are welcome): I've been a vegetarian since I was born. No meat, no fish. So, I basically can survive anywhere as long as there are trees with edible leaf to be eaten. I'm an avid scuba diver, too. For me, scuba-diving is like meditation, because I cannot hear anything apart from my own breath. I find scuba-diving very relaxing. Being underwater, surrounded by beautiful coral reefs and colourful fish, it's so peaceful.
3 things you won't leave home without: Mobile phone, notebook, name card.
'Travel' smells like: Joy, freedom, happiness. It smells fresh like a fresh breeze & fresh water in the sea.
Guilty travel pleasure: Eating desserts that are full of fat (butter, cheese and sugar) and trying all the local snacks from each place. It's OK to eat a lot when you travel, because you'll need energy to walk around (that's my justification!).
* * *
My first travel experience overseas was actually solo
It started in 1997 when I went to Europe for the first time. I spent two months in Europe and it was the first time I travelled alone to several countries and I found it enjoyable! Since then, I prefer to travel by myself. I was impressed by the beauty of Europe and enjoyed the fact that I found new things & learned new stuff every single day. I enjoyed being lost in a new place and the feeling that nobody knew me or recognised me. I still love it now!
Since then, I travel solo 90% of the time. I spent 2 months traveling in Europe. I went to The Netherlands, France (Paris), UK (London), Belgium (Antwerp and Bruges) and Germany (Dusseldorf).
"I really love traveling alone, because I can do whatever I want and go wherever I want without any restrictions."
I never go on an arranged tour. I'm a very impulsive person. I never book something in advance when I travel and I don't have fixed plans. It all depends on my mood. If I enjoy being in a little village somewhere, then I'll stay longer there. When I travel, I enjoy every single minute of it and I don't travel in a rush. I love getting to know the local people, hangout and spend hours chatting with them. I also don't make budget planning and I never breakdown how much money I already spend during my travel. I don't want to be stressed, worrying about money and getting a shock that I've spent too much. Maybe it sounds weird, but that's just the way I travel. I want to enjoy the experience.
The highlight of my Europe trip was that I travelled alone and I felt great about it! I really enjoyed the feeling of being free, I could do whatever I like and go to wherever I want. At that time I wasn't so good in reading maps, but because of that trip, I got really good at reading maps!
There was nothing weird or scary from that trip, as far as I remember. But when I went to Dusseldorf in Germany, I took a bus from The Hague, The Netherlands, and the bus was delayed for several hours. It was a day trip. I was constantly worried that I would miss the bus, so I checked my watch every half hour.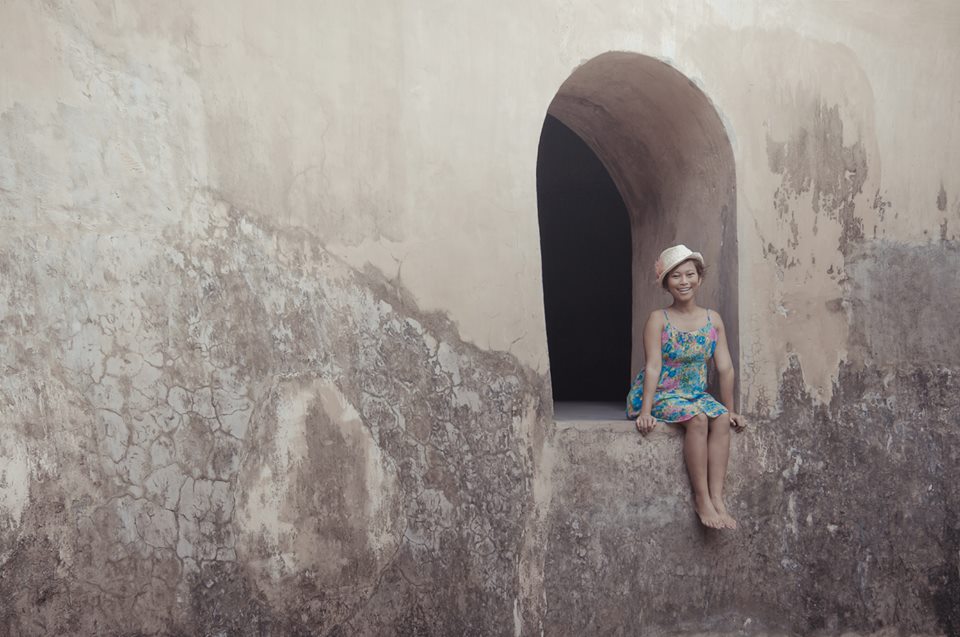 Travel is part of my work
My greatest challenge is more related to the library project that I initiated, called "Taman Bacaan Pelangi" (Rainbow Reading Gardens). The greatest challenge was to find people who share the same passion in education, but also have the skills to run the libraries. The libraries are located in remote areas (where there's no electricity and running water!) and most of the people living in these villages are not educated. So, human capital has been a challenge. It's not easy to find quality people who are willing to help grow the libraries on a voluntary basis, without getting paid. But after 3 and a half years, I managed to establish 26 libraries on 11 islands in Eastern Indonesia.
Staying safe
Mostly, I'll be extra careful with everything and that includes – choosing safe accommodation, putting money in the safe place, always lock my luggage if I leave it in the room, walking straight with confidence when I'm in a place that looks a bit shabby and not wearing fancy stuff or jewellery (I dress very down to earth, trying not to catch people's attention).
What a shame!
For those who are afraid to leave the house, there are so many interesting places, people and culture to be discovered, met, and explored! Don't waste your time sitting at home and watching TV. Make your life more colourful by going to places you've never been.
"It's not as bad as you see in the media, at all!"
Don't be afraid to get lost!
I wouldn't be who I am now if I didn't travel to those places. Really. Travel makes me understand myself better, be more tolerant with others, have more patience and understanding, go with the flow and accept the unpredictable things that happen in life. I used to be a very well planned out girl, everything had to be planned. If something didn't go according to plan, I'd be very annoyed. But because of travelling, now I'm more easy going and instead "go with the flow". I've turned into a very impulsive woman!