For shopaholic, Roermond in the Netherlands is heaven. Why? Let me tell you why.
Because it has McArthurGlen, a designer outlet, that has many branded stores offering those products with big discounted prices! You name it.. from Gucci, Prada, Hugo Boss, Burberry, Salvatore Ferragamo, Ermenegildo Zegna, Michael Kors, Coach, Mulberry, and many many more!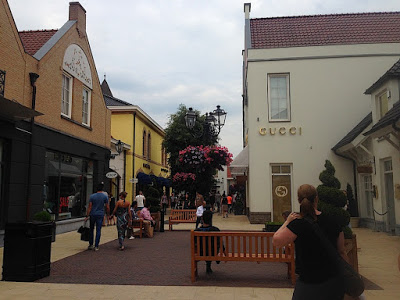 Entering the McArthur Glen designer outlet feels like visiting a whole little town. A shopping heaven, you may say. It's like the Disneyland for women :)). Be careful, if you're not ready to shop, don't go to this place. I warn you. Seriously. It's dangerous. You might just want to do some window shopping, but this place has its own charm that in the end you go home with at least one shopping bag. Ufffttt… But, if you're all up for shopping, then you will have a lot of fun and go crazyyyyy! 😀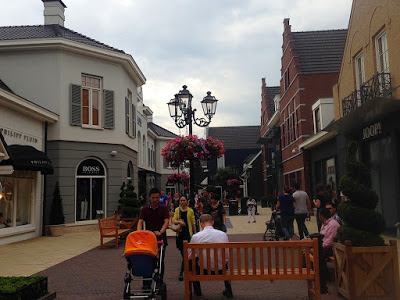 But, Roermond is more than just McArthur Glen. The town itself has a "small town vibe". It's quiet, nice, and relaxing. I just love walking around the town – exploring this place – beyond the designer outlet.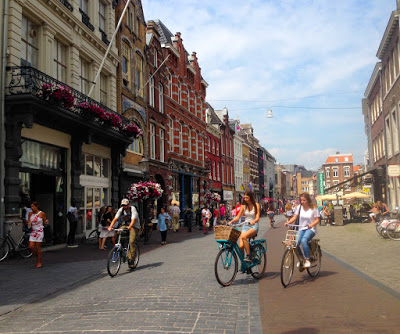 The markt is also cute :). In the summer, people love to sit outside to have lunch, drinks, or dinner with their loved ones.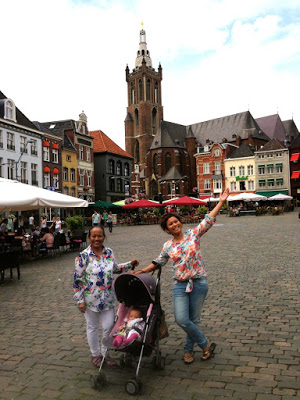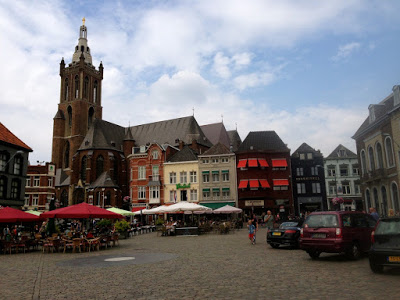 And we bumped into this lovely newly weds!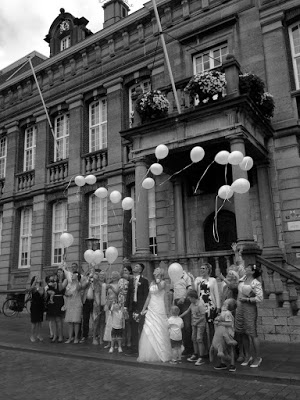 Just like in any other cities in the Netherlands, the locals cruise around with their bicycles :). Pollution free!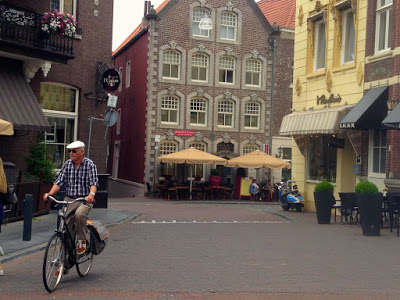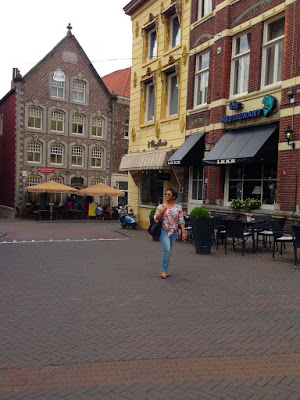 Can you bring your baby with you while you're shopping? Of course you can! There are plenty of restaurants in this small town where you can just stop to feed your baby or to change his/her diapers :). My advice is to bring the baby stroller, because you might want to have your hands free while shopping! Yeayyy!
Happy shopping, ladies! ^^