New Year, January 1st, 2014.
How did I celebrate New Year?
Going diving! 😉
Yes. Diving.
I spent the last day of 2013 and the first day of 2014 diving the gorgeous underwater world of Gorontalo in Central Sulawesi, Indonesia. Beautiful dives. I didn't expect the coral reefs and sponges were that pretty! Seriously. The sponges were all gigantic. I've never seen anything like that before.
Gorontalo was famous for its Salvador Dali sponges. There were so many of them, everywhere and in different shapes. Some of them looked like a cigarette, flowers, and also there's one that looked like a heart shape. So romantic :D.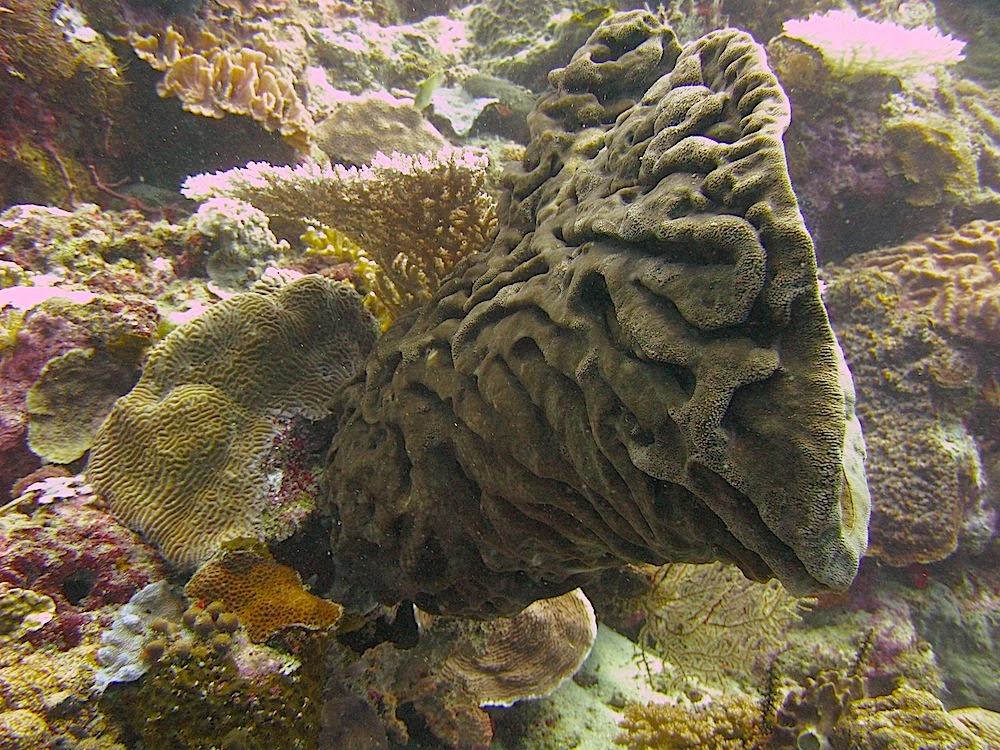 And I got a very nice surprise on this first day of the year! On Tanjung Putih dive site, I saw a cute Denise pygmy seahorse!!! OOOOH.. SO DAMN CUTE!
It was spotted on a seaman at about 18 meters. So shallow! At first I thought the Undeng, the Dive Master, was joking when he made a signal for pygmy. But apparently, he wasn't! The pygmy seahorse was so slim. And I saw her walking, too.. moving from one spot to another. OMG. Super duper cute! She walked like a ghost… hahaha..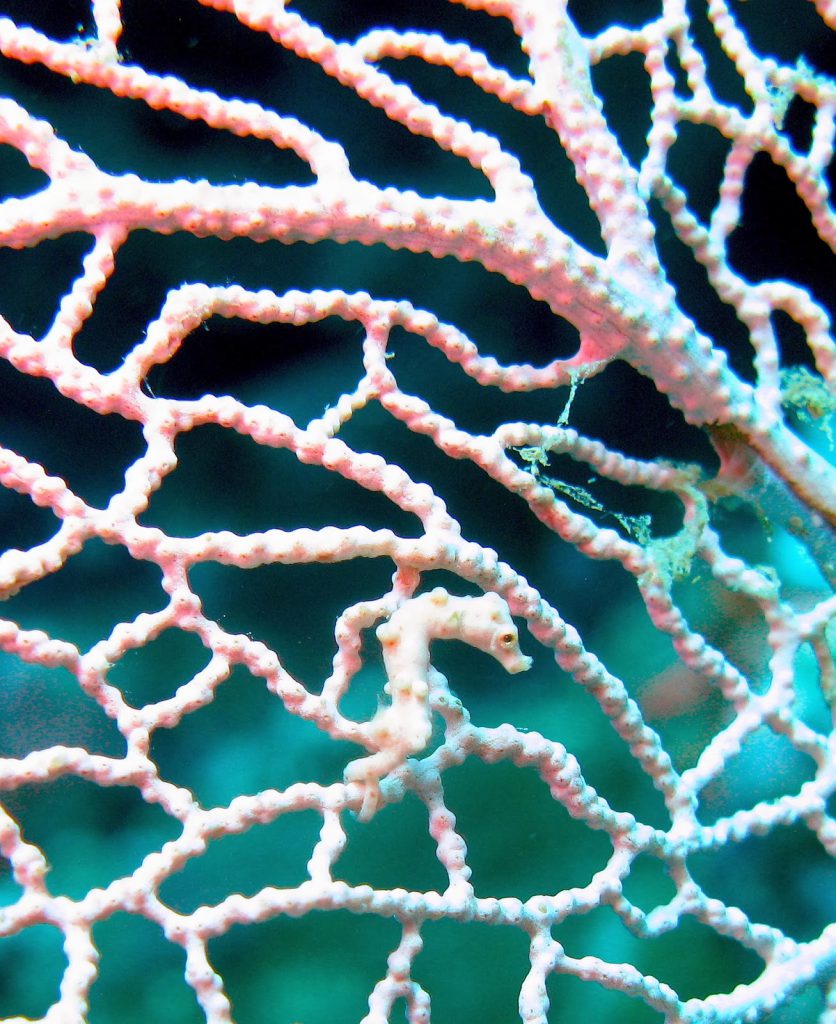 Pygmy seahorses ranged in length from1.4 – 2.7 cm between the tip of the tail to the end of the snout. They're tiny. It was hard to spot them, not only due to its tiny size, but also they're well camouflaged.
Denise pygmy seahorses were only found living on gorgonian corals. They ate small crustaceans.
Since pygmy seahorses have an extremely small size, Miguel's Diving said they regulated the use of flash/strobe when taking picture of this tiny creature. Underwater photographers with big strobe could only take picture once or two using the flash – to protect pygmy seahorses' eyes from blindness. For those who didn't use flash, you could take as many picture as you wanted.
The next dive was muck dive in a site called Tabo'o. It was the best dive on this trip, for me. In the beginning, I wouldn't expect to see so much life on this site because it was all muck and there were so many trash, ranging from instant noodle packagings to mineral water bottles. While I was staring at the trash, suddenly Pak Yunus, the Dive Master, pointed at a number of seaweed. I looked at them and… I saw 2 of them moved. ROBUST GHOST PIPEFISH! Woohoooo!!! They're a couple! So lovely! I followed them and they were trying to run away from me. So cute. I loved 'em.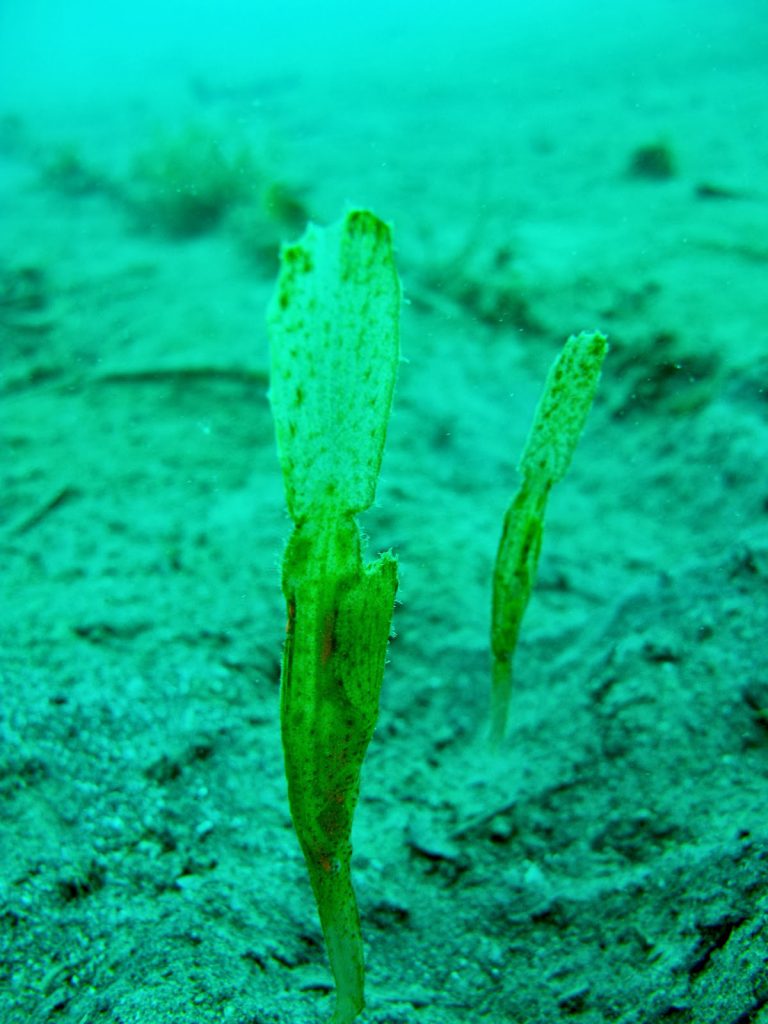 In another spot, there were another couple of Robust Ghost Pipefish. These ghost pipefish are a bunch of love birds! Always together! *love*
They float near motionlessly, with their mouths facing downwards, around a background that makes them hard to see. They ate tiny crustaceans, sucked inside their through their long snouts.
I also saw a baby cuttle fish who was very well camouflaged and a coconut shell octopus who was hanging out on the edge of a long pipe. Ha! And… a mimic octopus! So damn cool! It made me so happy! Have been longing to see it since a long time ago, and finally I saw one! This Mimic Octopus was very smart. They could change shapes and colours when they felt threatened. It was unknown how many animals the mimic octopus could imitate, but it always chose to mimic the ones who were poisonous! Clever, eh? 😉
Check out the video of the Mimic Octopus that I took from that dive:
Well. It was definitely a great day to start the year! Welcome 2014 and Happy New Year, everyone!!!