(China Travel Blogger trip, November 27 – December 5, 2013)


November 29th, 2013.


Lombok Island was famous as a producer of South Sea Pearls. Even though most of its finest pearls were imported overseas, one still could purchase them at some trusted jewelry stores. One of them was "Gem Pearls" store, located in Senggigi.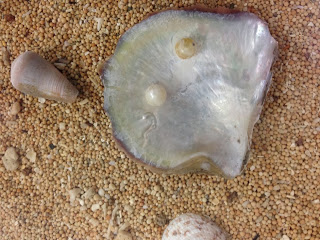 The store has many collections of pearls, ranging from the so-so quality to the best quality of South Sea Pearls as well as the fresh water pearls. For the South Sea Pearls, they had it in white, yellow-ish and dark colours. As for the fresh water pearls, they had it in many different colours, mostly peach, which was very cute.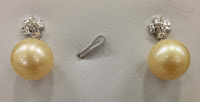 It would be a lie if you were not tempted to shop here. Bracelets, pendant, rings, all came with beautiful pearls seemed like waving at you and said, "Buy me, please… buy me!". They're all very pretty. One pearl costs around 80 USD/gram. Apart from the well-rounded pearls, they all sold the pearls there were not rounded — these ones were less expensive. They named it "baroque" — not sure how to spell it, but I guessed this spelling looked fancier :D.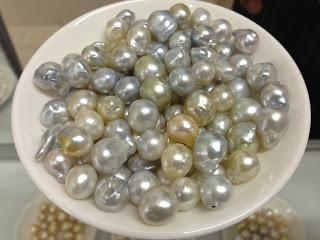 I actually wished to learn about the process of pearl making. Unfortunately to do this, we had to go to the actual pearl farm. Ah, maybe next time! It would be interesting to see it and learn more about this beautiful jewellery from the sea.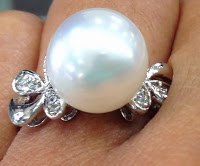 One big question that I've always had in my mind was: "How to differentiate real pearls and fake ones?". I knew one of the ways to test it was to bite the pearl and if it had a sand-like sensation, then the pearl was real. But on this trip, I learned another way to test it.
Check this out:
Pretty cool, eh? 😉 So, now you could rock up at a store and test whether those pearls were real!
Are you thinking of going to Indonesia? Visit www.indonesia.travel for some ideas on where to go 😉