I want to take Sienna Little Explorer, one year and two months old, to see some places in Bangkok, Thailand. It's her 8th visited country so far! Where to go in Bangkok with a baby? 
Traveling with a baby makes the whole traveling experience difference, that's for sure. I used to go to Bangkok and spend hours in the Chatuchak weekend market, going clubbing at night and hanging out in the fancy and hip places, as well as visiting Bangkok's famous temples. But this time, I'm going to Bangkok with my baby girl and I want to introduce her a bit of this city!
Where do I take her?
The must visit place is Wat Pho temple – without no doubt. Why do I choose to take her here? Because I want her to see the giant reclining Buddha statue. I want her to be "WOW-ed" by it. And most importantly, I want to see her facial expression when she sees the statue! 😀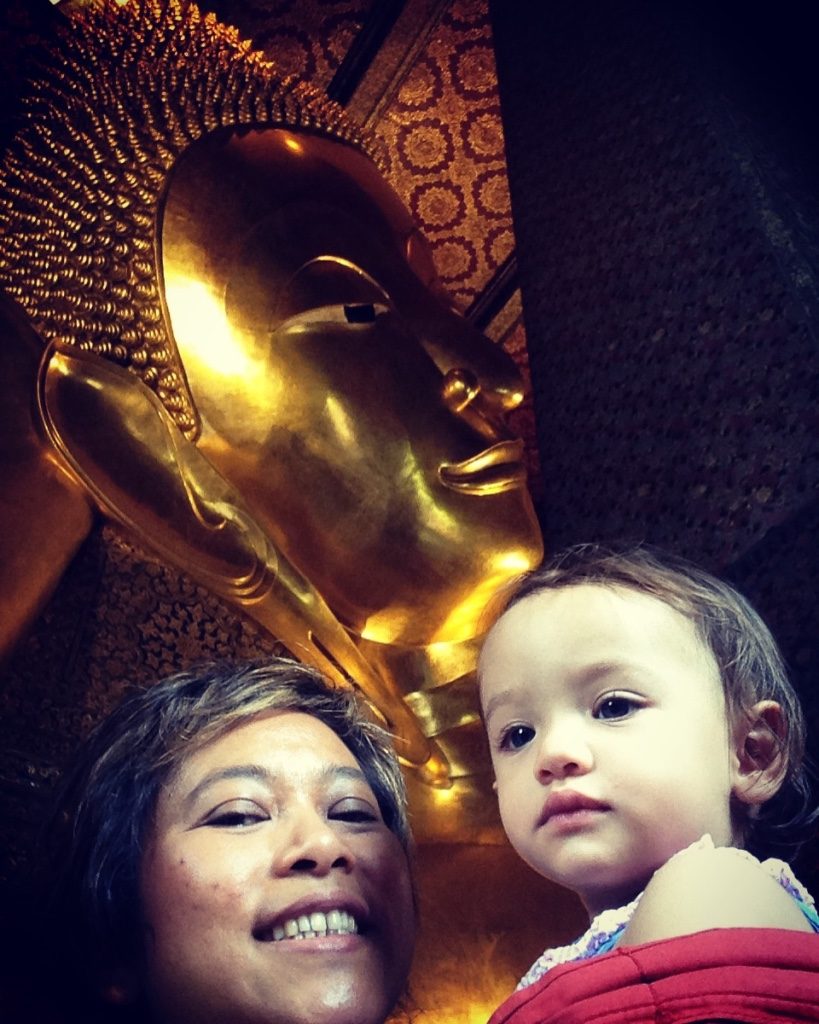 And yes, for sure, she says, "WOWWW!!"  as soon as she sees the giant Buddha statue! She also enjoys putting the coins into the small bowls in the temple :). So very cute.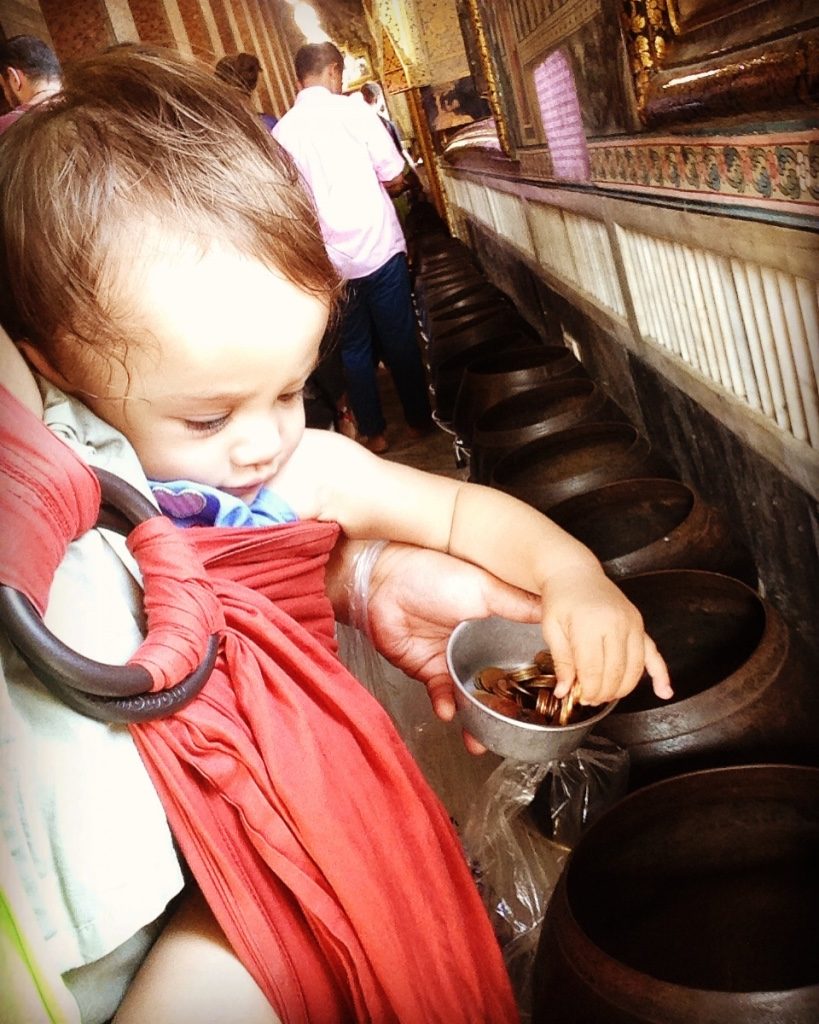 Another place that's fun for her is the TK Park library. There is a kid station, in which kids can play, read as many books as they want, and have fun. We spend a few hours here and Sienna definitely has a blast! If you're in Bangkok with your little one and don't know where to take them, check out the TK Park. I'm sure they'll be happy! 🙂