It's #SiennaLittleExplorer's second trip to Europe! Yeayyyy!
Last summer, I traveled with her to Europe and in two months, we covered The Netherlands, Belgium, Turkey, Portugal, Czech Republic, and Hungary.
This summer, we had a 3 weeks of family vacation and since I love Europe so much, I managed to convince my hubby to choose Amsterdam and Vienna as the holiday destinations. And he agreed. Yipppeee! And now #SiennaLittleExplorer is already one year and eight months old. She could run, talk a few words, and eat what we eat. Is it easier to travel to Europe with her as compared to last year when she was only seven months old?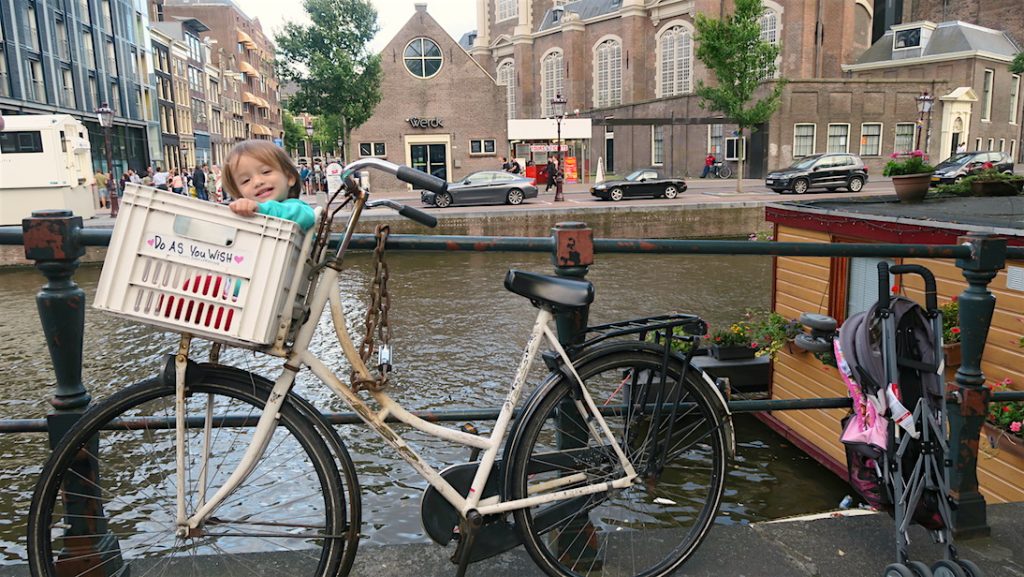 I must say… it's actually easier to travel with the 7 months old #SiennaLittleExplorer. Why? Because back then, she couldn't run around, only sitting quietly on her stroller. But now, this baby traveler knows what she wants and what she doesn't like. She would show her disagreement over things. And she would refuse to eat, too. And on the plane? Oh… she would easily get bored of sitting on my lap. Instead, she loves walking ups and downs the aisle, waving to the other passengers on board. Cute? It is. But not cute if she refused to sleep where everyone is already sleeping! xD
I've learned from my previous experience of traveling with baby Sienna for the first time in Europe, I could only cover a maximum of two tourist sites in a day. Sometimes only one, depending on how early I woke up and left the hotel. As much as I love traveling and visiting interesting places, my baby was still number one. I had to attend her. I traveled in a much slower pace, because I had to adjust her rhythm. If it's time to breastfeed, then I had to stop and breastfed her. If it's time to feed her food, then I have to go to a cafe/restaurant and feed her. Plus several stops to change her diapers. It was actually pretty ok, not tiring at all, because I stopped in cafes and restaurants quite a lot in a day! Hahaha..
Based on the last year's experience in Europe, this summer I knew that we wouldn't be able to cover many places in a day. So, our itinerary was pretty lose and easy, too. And since this time, Zack, my hubby, was traveling with us the whole time, there were times where I could leave Sienna with him and I checked out some places that I wanted to go by myself, hangout with my friends, or went to some classical concerts – my all time favorite by myself.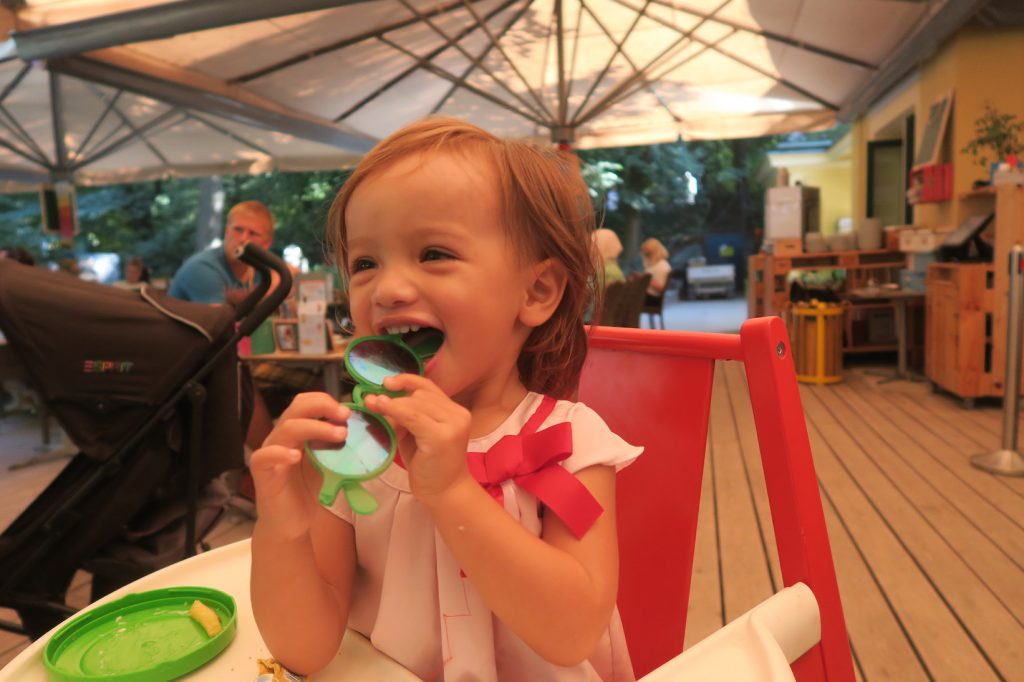 Traveling to Europe with a baby is quite easy and very safe. The infrastructure is already advanced enough, which enables moms traveling with kids. Toilets have a dedicated nursery room or room to change baby's diaper. Most restaurants have baby chairs. Public transportations such as busses, trains, and trams, have dedicated space for moms to put the baby strollers. All supermarkets have baby food, diapers, and all the things you need for your baby. So, don't worry! It's actually much easier to travel with a baby in European countries than in Southeast Asian countries.
Some downsides of traveling in Europe with a baby is…. the amount of staircases you have to take while carrying your baby with you! LOL. Old buildings and apartments (most apartments in Europe are old, from either the 15 century or even older!) do not have elevator. So, you have to be mindful and ready to take every single thing up by stairs, including your suitcases, baby stroller, and your baby!
And… palaces. These beautiful palaces in Europe also do not have staircases (most of them!). So, my advice is… if you're going to visit palaces, make sure you use a baby carrier instead of a baby stroller. Unless you want to go up and down the stairs with the stroller, which is very troublesome!
Another thing to note is about the clothes. Since the weather in some European countries can be very unpredictable, it's best to dress up your little one in layers. And you just have to pack more clothes in the diaper bag. I always pack a pair of stockings, 2 short jumpsuit, and a jacket. If the weather gets cold, I can just put on the stockings and jacket on her. If it's sunny, wearing a short jumpsuit or a cute dress will do just fine.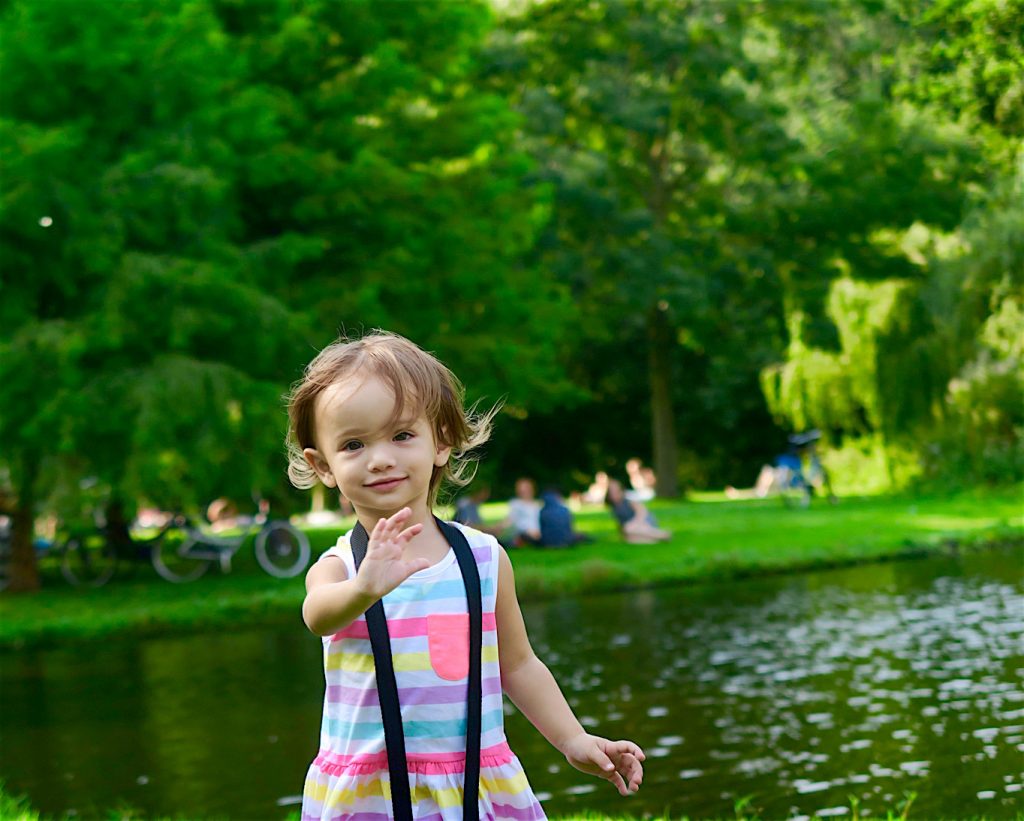 That's all I think. The other essentials like milk, food, snack, water, diaper, wet napkins — will always have to be packed in the diaper bag, no matter where you go, be it in Europe, Asia, or anywhere else in the world :).
Curious on our itinerary in Vienna this summer? Stay tuned to the next blog post in the "With Baby" section! 🙂