I'm taking up this challenge from
Telkomsel
, the leading
telecommunication provider in Indonesia, to travel for a month from Jakarta to
Komodo Island
. Traveling for a month? It's easy, right? So, what's so
challenging about it?
Hear this.
The challenge is that I should be able to travel for the
whole month, going to few cities on Java Island before finally arriving on
Komodo Island without any cash, only with my smartphone and my wits!
Telkomsel
is giving me 180 GB for a whole month that I could use to survive. That's all I
got!
As I traveler, of course I feel challenged! Usually I travel with cash, debit card and
credit cards in my wallet… and a few USD notes (yes, I always have USD notes in
my wallet whenever I travel, because it's the easiest currency to be exchanged,
unlike Rupiah). But this time, I couldn't even bring any cash, nor any cards!
So, another question is… how am I going to survive?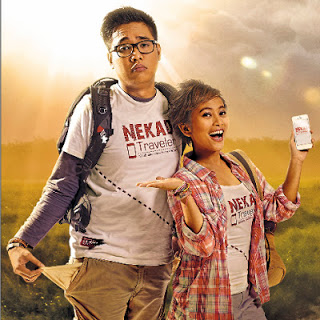 Since this is a digital era, I think I can use social media
to help me reach Komodo Island! Not only asking for help on twitter, for
example, but also I can promote some restaurants, hotels, or public
transportation that will give me some free rides!
For this trip, I will be traveling with a super funny dude,
named Abdul Gofar. He's a radio announcer and twitter celebrity in Indonesia
:D. So, we both will be traveling together for a whole month, taking up the
challenge from Telkomsel and proving that their 3G signals are everywhere! (if
there's no internet connection, then we'll be doomed, coz that's the only
precious thing we've got!) 😀
This challenge from Telkomsel is called "
NEKAD TRAVELER
".
Nekad, means courageous in Indonesian language.
You can help me and Gofar to reach Komodo Island, too. How?
Follow my twitter @nilatanzil with hashtag #NekadTraveler and/or check out
www.telkomsel.com/nekadtraveler
.
I will also write our travel journal and record our journey
on youtube. So, stay tuned and wish us luck!!! 🙂