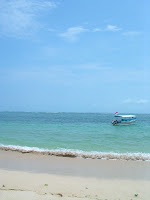 Today is your birthday. I wish I could congratulate you face to face. We would've celebrated your special day together tonight. I'm sure if you were still around, we would have a nice dinner together, this evening. I wonder where we would celebrate it…
Today is your birthday. It's been a week since I haven't heard your voice nor got your sms. And I miss you. So much.
Today is your birthday. But you're not around. I can't see your smile anymore. It hurts me, babe… My heart breaks into pieces. I wanted to ask "Why? Why aren't you here?" But I guess I have to try to accept the reality and deal with it. I know you wouldn't like it if I asked the same question again and again. I know that you don't like seeing me sad… and mourning all the time… But it's hard, babe. I've tried. It's just so damn hard.
Today is your birthday and your body arrives in your home country. What a coincidence! Did you plan to go home on your birthday?
March 14th is a special day for me. And when I met you, it becomes even more special. My Dad passed away on March 14th, 14 years ago. I was very surprised that your birthday was March 14th, too. So, this morning I went to the beach with Mom, to throw flowers for my Dad… and… for you.
Hopefully you've met my Dad by now. I've asked him to take you around, to see how beautiful that place is. Dad must be happy to do that for you. He would take you to see the nicest garden and beach you've ever seen. Maybe you could even go diving together (Dad loved scuba diving, so I'm sure you guys will get along with each other very well).
Oh why is it so sad? The feeling that I have now is even sadder than the feeling that I had when I broken-hearted. It doesn't feel good at all, babe…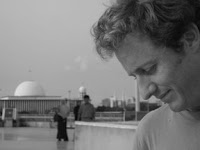 I really wish you were here… I really wish that I could see you tonight at your place and we go somewhere to celebrate your special day together. Ah well… I'm still learning to get used to live without your presence. Give me some time, will you? Am sure you understand.
Happy birthday, babe. I wonder what are you doing now?
I wish you have a wonderful day and a big celebration up there… in heaven…
I could only send my prayer as your birthday present…
With love, Nila.