I'm lucky to have met Mrs. Murti Bunanta, the founder of
"Kelompok Pencinta Bacaan Anak"
, a while ago at a talkshow program for Kompas
TV. At that time, both of us were invited to be the speakers, talking about
education.
Since then, Mrs. Murti Bunanta has became my mentor and I
also joined her foundation – focusing on the advancement of children's literature. And our organizations,
Taman Bacaan Pelangi [Rainbow Reading Gardens]
&
KPBA
also formed a partnership where KPBA supported us in providing capacity
building in the form of a two-day workshop for our volunteers who manage our
libraries in remote areas of Eastern Indonesia.
On May 23rd-26th, 2013 in Bali, Mrs. Murti Bunanta organized an
international congress on children's literature in Bali, called "
The 1stAsia-Oceania Regional IBBY Congress
". It was a three-day of congress where storytellers,
children's book authors, and educators from around the world met and discussed
about books, stories, and education! How amazing!!!
For me, this event gave me a warm feeling at heart. To be
surrounded by famous storytellers and children's book authors for three days
was just an amazing experience. They're so lively, passionate and wonderful
people! What I loved most was every time I talked to them about children's
libraries, education, books, their eyes sparkled and they started talking with
such enthusiasm and passion. It was just wonderful.
So, what did we all do during those three-day of congress?
We watched some storytelling performances, from Indonesia,
USA, Australia, Denmark, India, and many more, and also listening to awesome
speakers presenting their talks, mainly about children's books.
It really felt like being in Disneyland for me. I loved it
so much!
I particularly loved an American famous storyteller,
Margaret MacDonald's stories and the way she did her storytelling. Also, I
LOVED Hans Laurens, a storyteller from Copenhagen, Denmark. He's really funny
when telling stories, very expressive and natural. And the story that he told
us was such a romantic-cinderella-type of story, yet a bit provocative for
kids, too! His story was about a princess who fell in love with a "normal" guy
who lived in a forest. The princess was trying hard to get his heart until one
night she was very determined to be with him and she sneaked out from her
castle, went to his house in the forest and sneaked into his bed! She spent the
night with him and something happened that night. In the morning, she was so
happy and went back to her castle but her Dad caught her up. Her Dad was really
mad at her… and…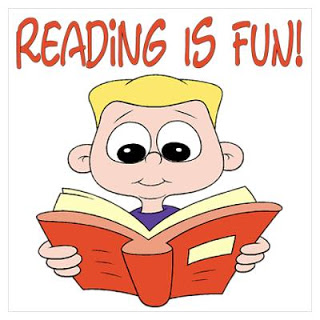 I wouldn't tell you the full story here, but I was really
surprised that it was a story for kids in Denmark! There's no way we could tell
that kind of story here in Indonesia! During the coffee break, I asked Hans
Laurens, "Did you really tell that story to the kids in Copenhagen?" He said,
"Yes". I asked again, "Isn't it an adult story?" He said, "Hmm.. you know what…
kids actually understand and know this kind of thing. They just pretend that
they don't know. They usually giggle in the part when the Princess sneaked into
the guy's bed and something happened. They know what's going on. So, it's OK to
tell this story to kids".
Hmm.. I guess it's a matter of where you're going to tell
the story, right? Maybe it's OK to tell that type of story in Western culture.
But I don't think parents in Asia would let us tell that story to their kids!
😀 Maybe not now. Maybe a few years down the road… 😀
I also met Nicholas Mark, a young Australian guy who wrote
"Petualangan Anak Indonesia", a children's book in Indonesian language! Yes, in
Indonesian language! And he could speak Indonesian language very well.
Apparently he's been learning our language since he was at school. No wonder!
People say that once you're in the circle, you'll meet
familiar faces. It's so true. In this congress, I met a few people that I met
during the Thailand Conference on Reading a few months ago! The TK Park team –
Vipasai and Asarin, for example. I was so happy to see them again! Lovely
people, indeed. And.. Asarin was so sweet, too. She brought a birthday present
for me, all the way from Bangkok!! Awww… so thoughtful!
Also, a storyteller and children's book author from India,
named Vinjaylakshmi Nagaraj. She also brought a present for me: her book on the
Wonders of India! When we met in Bangkok during the TK Park Conference on
Reading, we talked about this conference in Bali and I was happy to know that
she would come as well. So, because of that, she brought the book for me, all
the way from India, because she knew we would meet again in Bali. So sweet… J
I'm so happy to have met wonderful people who are doing cool
things in the area of children's literature and education. All of them are very
inspiring and passionate! Thank you, Universe!