I've been to Labuan Bajo countless of time. Yet, I'm still in love with this place!
This time, I visit Labuan Bajo to conduct a workshop for the local teachers and school principals, farmers and fishermen, who manage the Taman Bacaan Pelangi [Rainbow Reading Gardens]' libraries in Flores. They are our volunteers. They are our heroes. And the workshop is a part of capacity building workshops that the organization hold annually.
The workshops were divided into two groups of volunteers. The first one was for teachers and school principals who manage 8 of our school libraries in Flores.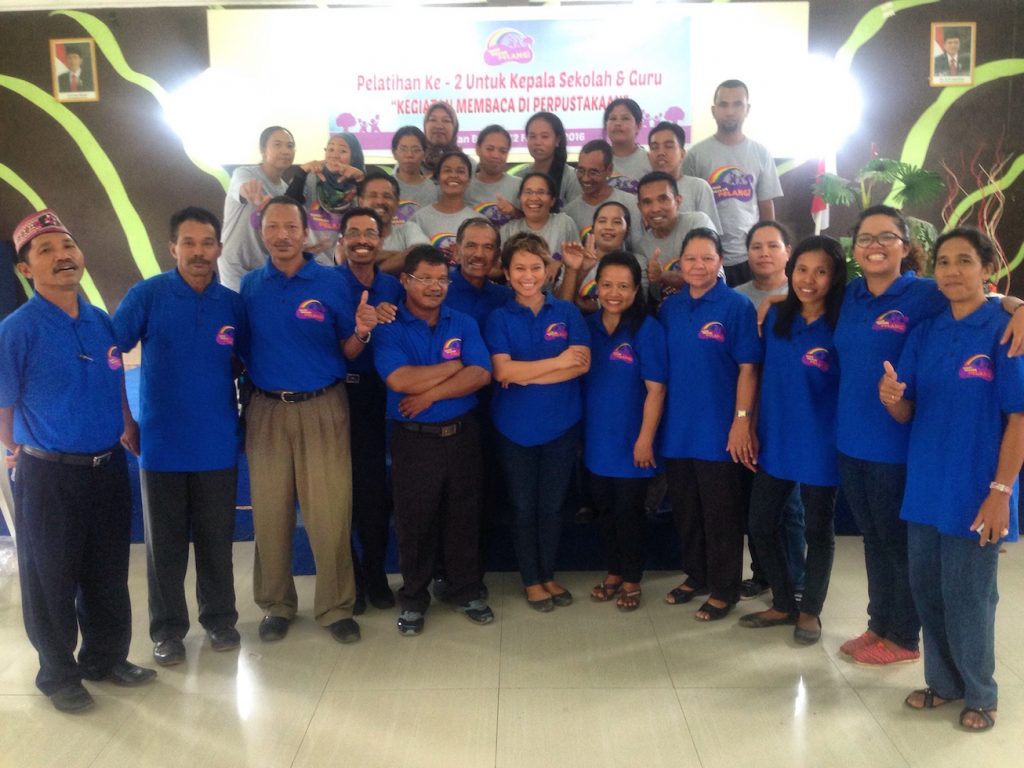 The second one was for the teachers, farmers and fishermen who manage the other 12 libraries in Flores.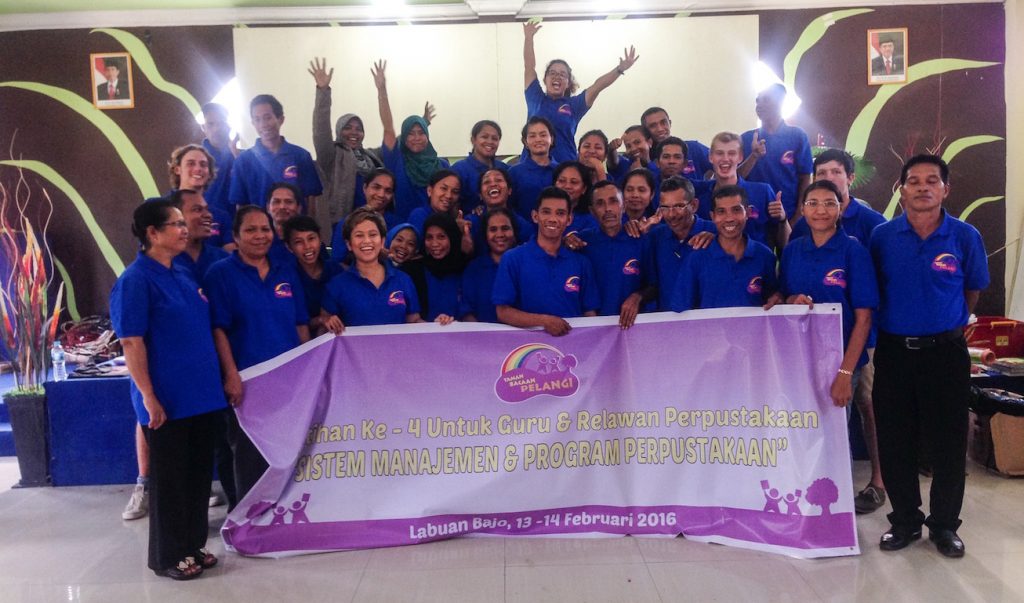 We have become a big happy family!
And not only that, as part of the Reading Activities workshop, we also conducted an exercise, in which we asked the participants to show their new skills to the children. We organized a visit to SDN Labuan Bajo 1 and let the teachers read books to the kids, using the techniques that we gave during the workshop. It was so much fun! The kids got more excited with the stories and they even asked the teachers to read them more books! Aaaww..
Visiting schools is always my favorite! Seeing those innocent faces, sincere smiles, makes me happy :).