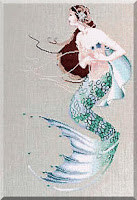 For those who live in Singapore, be prepare for seeing a Mermaid with spiky hair and a guy swimming in wetsuit in Orchard Road tomorrow!!!
Do you want to meet them in person? Heyyy.. good news! You could meet them on:
Day/Date : Saturday, March 21st, 2009
Place : The Hereen shopping mall, Orchard Road
Time : 12.00pm – 2pm
Seriously :).
Ok, this isn't a joke. It's for real! Greg, the other finalist from Singapore and me are going to promote "The Best Job in The World" and the Great Barrier Reef in Orchard Road. So, please come, drop by and say hi to us!
See you tomorrow!!!
And oh.. Have you voted for me today? 5 days left! Click HERE or go to http://www.islandreefjob.com/nila 😉 Thanks!!! 🙂